The doctor is in — yes, he is in Teyvat!
Warning: Major spoilers if you haven't played Archon Quest Chapter 3 Act III: Dreams, Emptiness, Deception.
The second of the eleven Fatui Harbingers, Il Dottore, made his debut in Genshin Impact version 3.0. He played a significant role in the Sumeru Archon quest as the chapter's antagonist and the mastermind behind the chaos that transpired in the city.
Because of his vile ways, many travelers came to loathe the Fatui Harbinger. However, this insane Dottore cosplay might change your mind.
---
---
If evil, why hot? Dottore cosplayer stuns Genshin fandom
Chinese cosplayer Weilanran is making evil look so good in their cosplay, featuring Il Dottore. They wore the doctor's attire seen in Teyvat Chapter Interlude Teaser: A Winter Night's Lazzo, which showed all the Harbingers together for the first time.
They sported a perfectly put-together black and white coat, a blue scarf, and a black, beak-shaped mask that covered the upper half of their face. Weilanran held a mysterious vial in hand, a sly nod to the character's penchant for experimenting with his hapless subjects.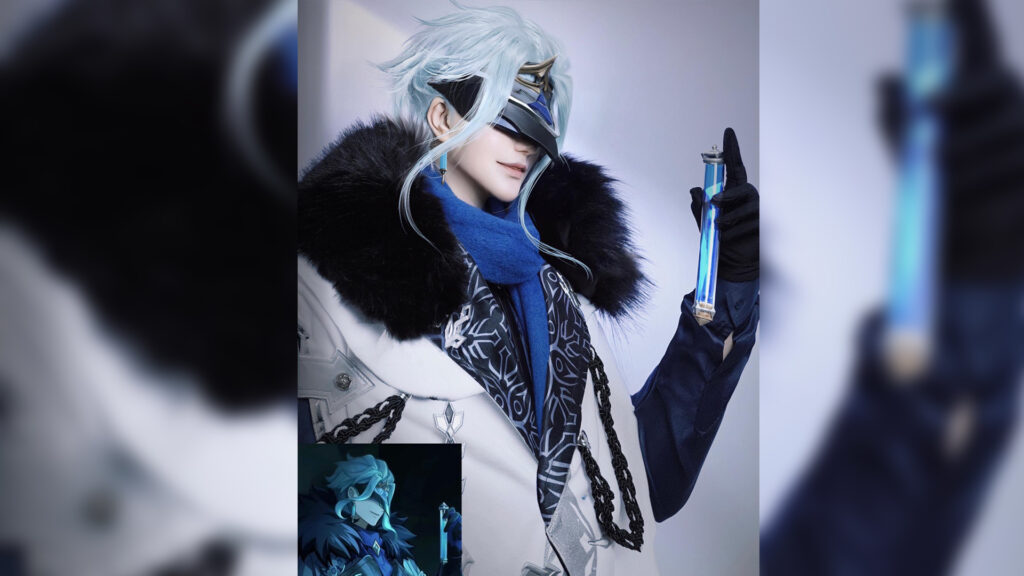 The cosplayer also let fans in on what Dottore looks like under the mask in another photo. Those blood-red eyes, that deathly stare — travelers ought to be trembling with fear!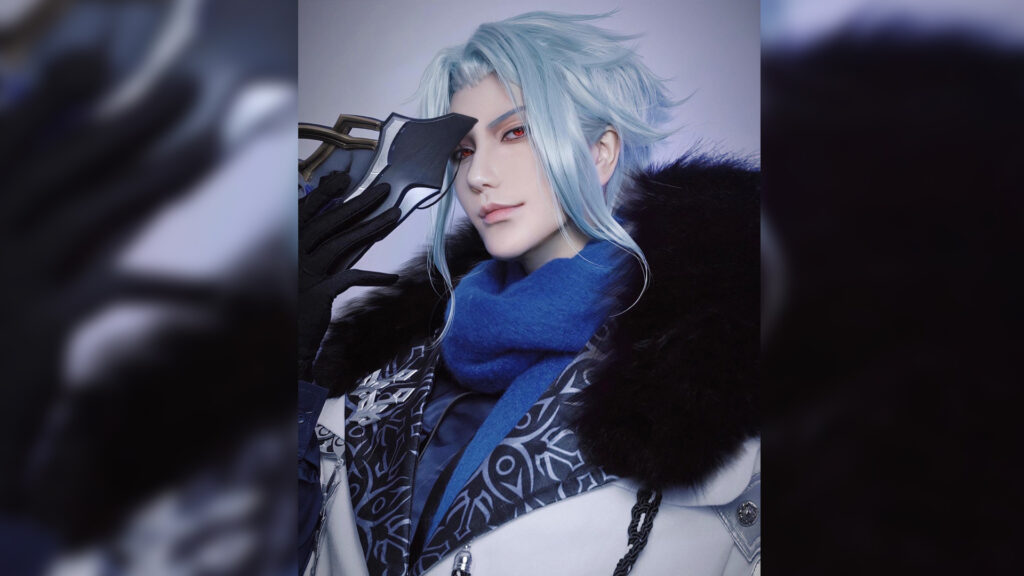 Before becoming known as Dottore, this Fatui Harbinger lived his life as Zandik, a scholar at Sumeru Akademiya. He is always hungry for more knowledge, and will do anything it takes to learn more, including experiment on humans. He was eventually expelled from the Akademiya, but was later invited by Pierro, the first of the Fatui Harbingers, to join the group.
The Harbingers are the executive officers of the Fatui organization, a military force infamously known for their Machiavellian schemes and deceits. All Fatui Harbingers follow the orders of The Tsaritsa, the Cryo Archon, and the Snezhnaya region ruler.
Aside from Il Dottore, Weilanran has also cosplayed other Genshin Impact characters such as Alhaitham, Thoma, and Zhongli.
Follow them on their Instagram account (@weilanran) and on Twitter (@RAN41382579) to see more of their cosplays.
READ MORE: All Fatui Harbingers, their ranks, and voice actors in Genshin Impact