Following the version 3.0 update of Sumeru, Genshin Impact players are now using Dendro characters Collei and Tighnari to incorporate the grassy element into combat, but they're not the only ones who can harness flower power.
The game's base character Traveler has the ability to resonate with all seven elements of Teyvat.
While the character was considered a lower-tier character for the pre-existing elements of Anemo, Geo, and Electro, Lumine/Aether now shines as a viable Dendro support DPS for a few good reasons.
---
---
Traveler stands out as the best Dendro character in Genshin Impact
The properties of Dendro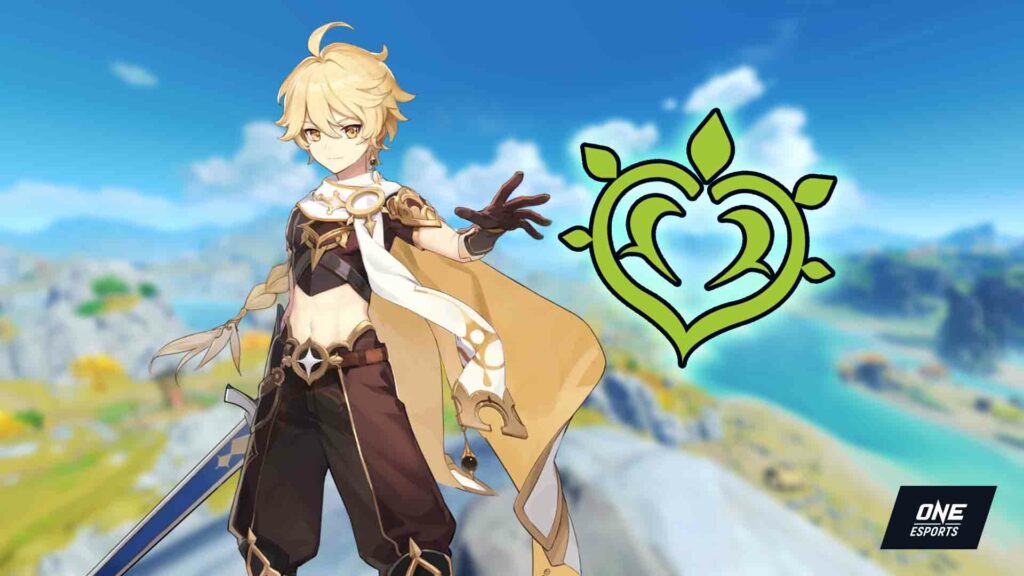 Dendro acts as a support element to Electro and Hydro DPS characters. Rather than just going for one big attack like Melt or Vaporize combos, players now have the ability to layer their damage with Bloom and Catalyze's extended reactions.
Bloom can work into either Hyperbloom (Hydro) or Burgeon (Pyro), while Catalyze has Spread (Dendro) and Aggravate (Electro).
With that being said, Tighnari's on-field DPS playstyle limits the usage of Dendro in battle. Rather than setting up Dendro's different reactions, players might be more focused on just dealing damage with Tighnari's attacks.
---
Traveler's burst works wonders in elemental combat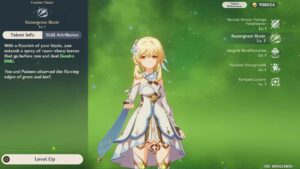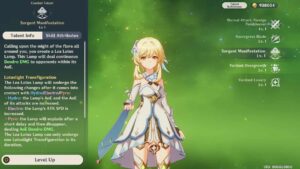 Unlike Tighnari, Traveler works as an off-field support DPS that efficiently sets up reactions with their elemental talents.
Traveler's bread and butter is their Elemental Burst, Surgent Manifestation. The Burst summons a Lea Lotus Lamp that deals continuous Dendro DMG to opponents within its AoE for 12 seconds. After casting this skill, you can go through your usual rotation of heavy hitters to apply Bloom or Catalyze for extra damage.
In addition to the nonstop Dendro application, the Lamp has the ability to change when it comes into contact with other elements. However, it will only change once after casting so we suggest that you stick with either Hydro or Electro.
While Collei is also considered a Dendro support, she's equipped with a shorter AoE Dendro burst that only lasts for six seconds.
| | |
| --- | --- |
| ELEMENT APPLIED ON LAMP | EFFECTS |
| Hydro | The Lamp's AoE and the AoE of its attacks are increased |
| Electro | The Lamp's attack speed is increased |
| Pyro | The Lamp will explode after a short delay and disappear, dealing AoE Dendro damage |
---
The character and its constellations are completely free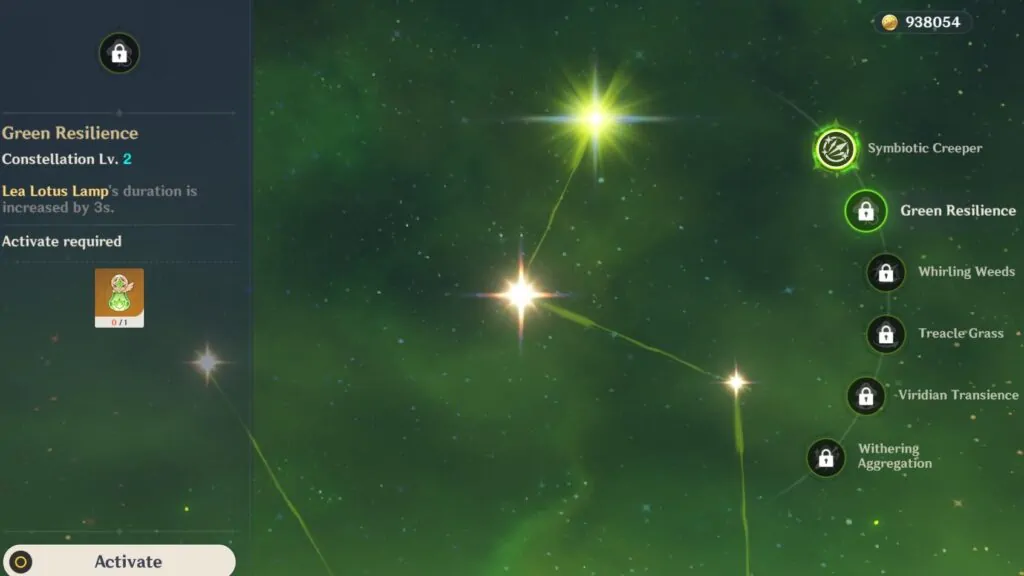 On top of Traveler being a free character that you get at the beginning of the game, you won't have to spend primogems for a decent upgrade. Their constellations can be obtained by completing the main quests of the Sumeru region.
One of the character's best upgrades is its C2, Green Resilience, which increases the duration of Surgent Manifestation by three seconds.
---
How to turn Traveler into a Dendro character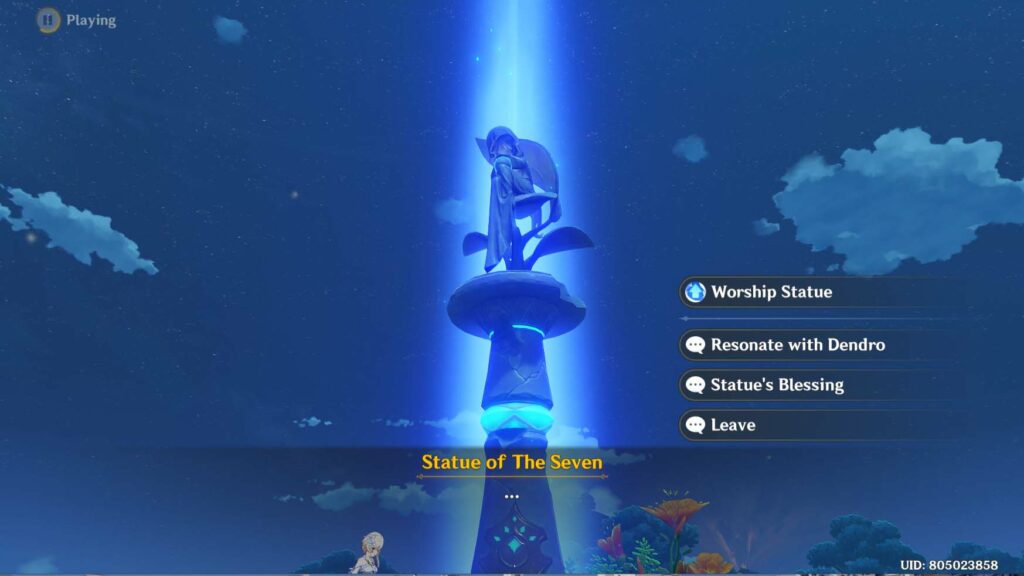 You must interact with a Statue of the Seven in Sumeru with Traveler on-field and select the "Resonate with Dendro" option. Once done, the character will then take on a green glow on specific parts of their clothing.
Follow ONE Esports on Facebook and Twitter for more Genshin news and stories.
READ MORE: How to get a free Collei in Genshin Impact event 'Graven Innocence'