Updated on February 3, 1:22 p.m. (GMT+8): Added link to more Hu Tao wish spots and gacha rituals.
Need something to increase your luck in hopes of getting the 5-star Pyro polearm user, Hu Tao?
Before you dig your own grave and fall into a pit of numerous gacha rituals, why not start with something simple in-game!
We compiled the five best Hu Tao wish spots that travelers can visit around Liyue in Genshin Impact, which includes the character's workplace and possibly the spookiest place in all of Teyvat.
5 Hu Tao wish spots that could very well boost your gacha luck in Genshin Impact
Wangsheng Funeral Parlor
Wuwang Hill
Liyue Harbor
Huaguang Stone Forest
Bubu Pharmacy
---
Wangsheng Funeral Parlor
Hu Tao is obsessed with her work, which is why travelers would often find this young director in action at Wangsheng Funeral Parlor, tending to her dear customers.
Located at the heart of Liyue Harbor, you can try your luck by wishing in front of the establishment.
We've actually already tried it once, and the results were — well, let's just say pull at your own risk!
Read all about our Genshin gacha ritual at Wangsheng Funeral parlor here.
---
Wuwang Hill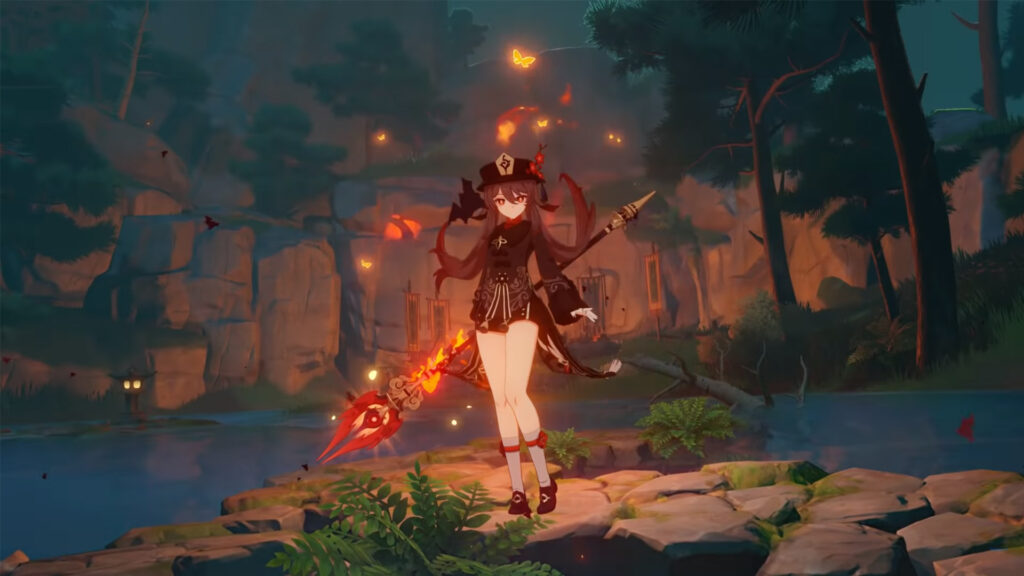 Relive one of the best Genshin Impact demo videos by dropping a visit at Wuwang Hill.
This location is the setting of the 5-star's character demo, "Let the Living Beware," where she fights a bunch of treasure hoarders and Fatui soldiers.
Wuwang Hill's eerie atmosphere, accompanied by floating blue ghost lights, will surely help you bring home Hu Tao in no time.
---
---
Liyue Harbor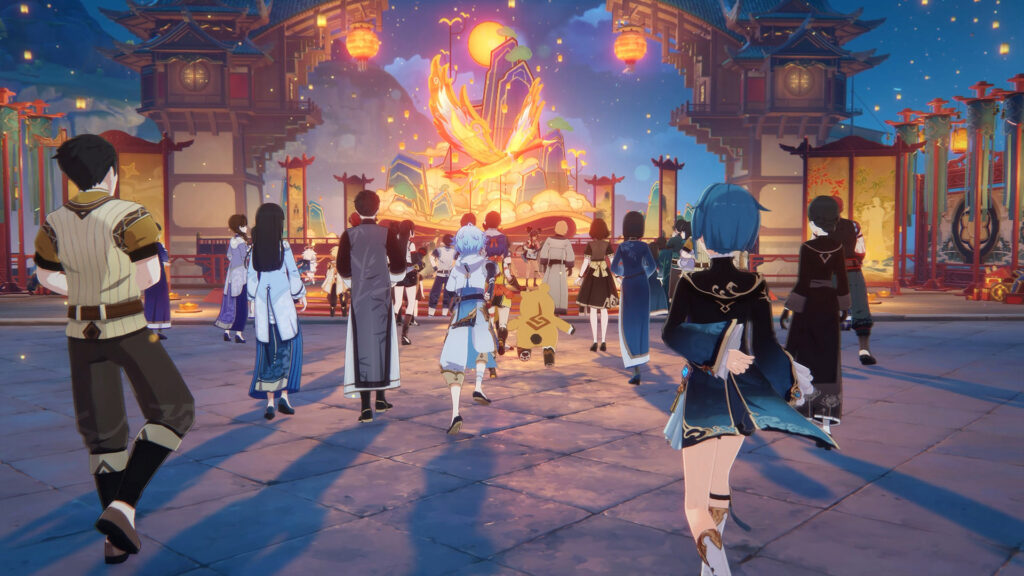 When she's not working at the funeral parlor, Hu Tao is out in the streets looking for inspiration and writing poems in solitude.
If you're lucky, you can spot the self-proclaimed "versemonger of the darkest alleys" hanging around Liyue Harbor.
Like this charming Pyro character, why not try composing a poem on the spot while strolling around Teyvat's bountiful harbor?
---
Huaguang Stone Forest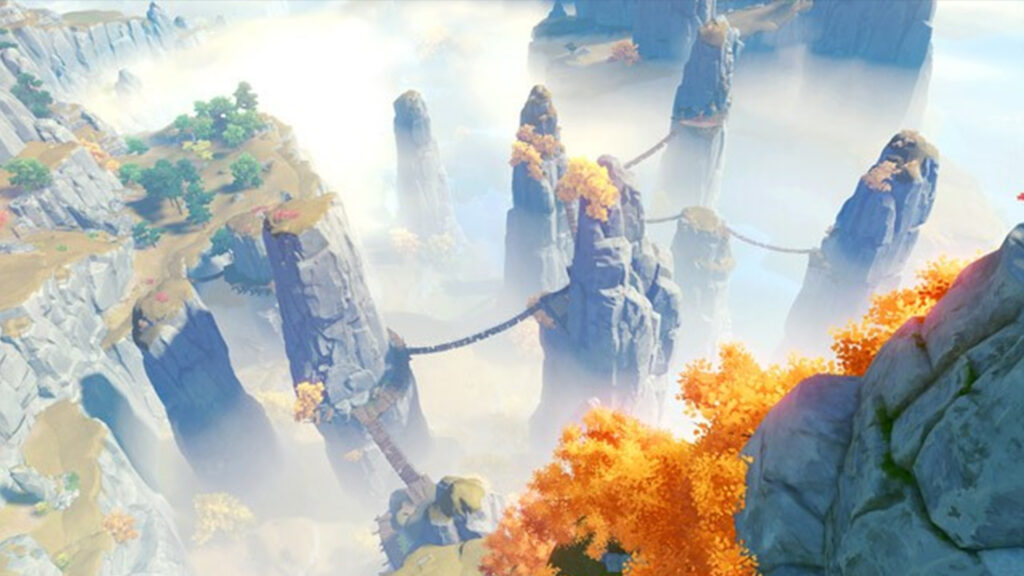 Hu Tao is the type of girl who enjoys her own company. She loves taking a leisurely evening stroll by herself, which includes climbing the Geo region's rocky mountains and admiring Liyue's gorgeous scenery.
In fact, one of her favorite hangout spots is Huaguang Stone Forest in Minlin, according to her official character story.
Climb the peak of one of these stone spires and make a wish for the eccentric Pyro character to come home to you.
---
Bubu Pharmacy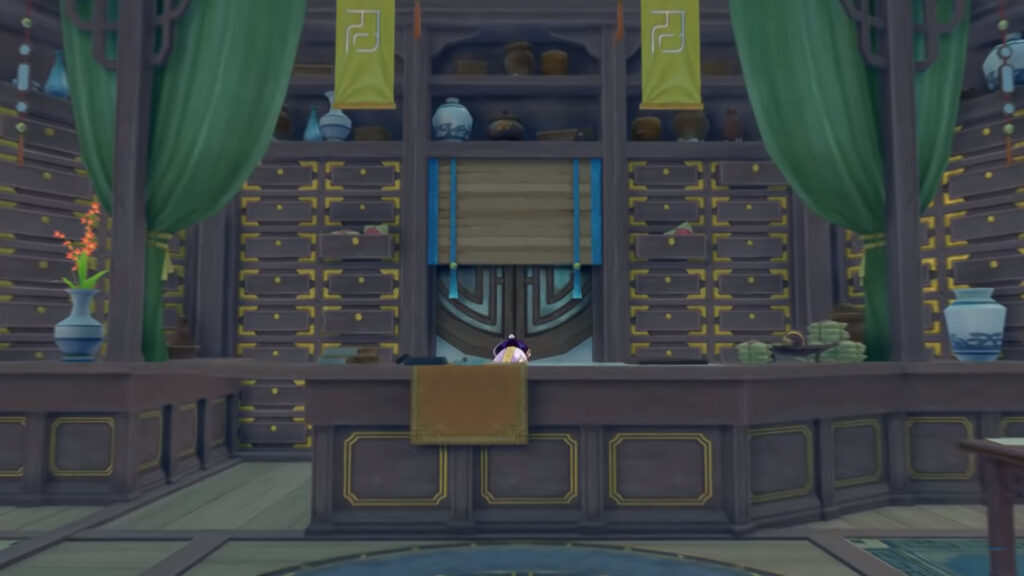 Aside from her colleague Zhongli, one of the characters closely associated with Hu Tao is the 5-star Cryo, Qiqi. She is a zombie resurrected by the adepti and works as an apprentice and herb gatherer at Bubu Pharmacy, owned by the mysterious Baizhu.
In the past, Hu Tao has made several attempts to "grant Qiqi eternal peace," going as far as kidnapping the undead child and burying her outside the city.
After learning about the story of Qiqi's tragic death, the funeral-obsessed girl had a change of heart and became kinder towards the city's only living dead.
Drop by the finest pharmacy in all of Liyue and use Qiqi as bait to summon Hu Tao to your party.
Here are other Genshin Impact gacha rituals you can do to get Hu Tao to come home.
---
Follow ONE Esports on Facebook for more Genshin news, guides, and highlights.