To wish, or not to wish — that is the question.
Whenever a new character banner launches, Genshin Impact players often find themselves staring intently at their devices, hovering their cursors on the "Wish" button, praying to the gacha gods with all their might.
After mindlessly pressing this single button, soon you realize you've wasted a lot of Primogems, lost your entire bank savings, or worse, possess plenty of characters and weapons you have absolutely no use of.
Before you hit the magical button and start pulling, it's best to keep in mind these seven commandments.
Genshin Impact wish guide: 7 rules on how to spend your Primogems more wisely
Don't get caught up in the hype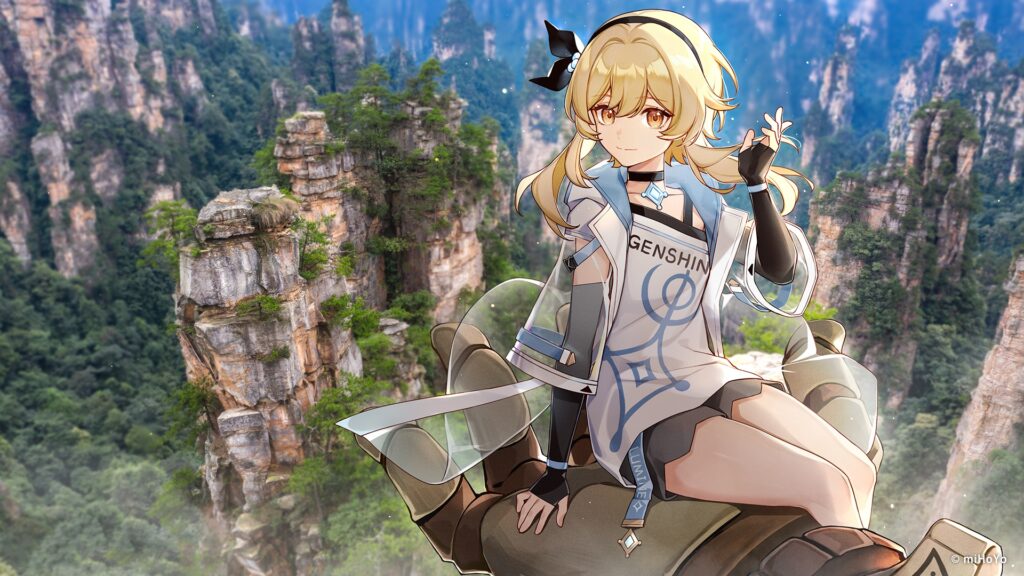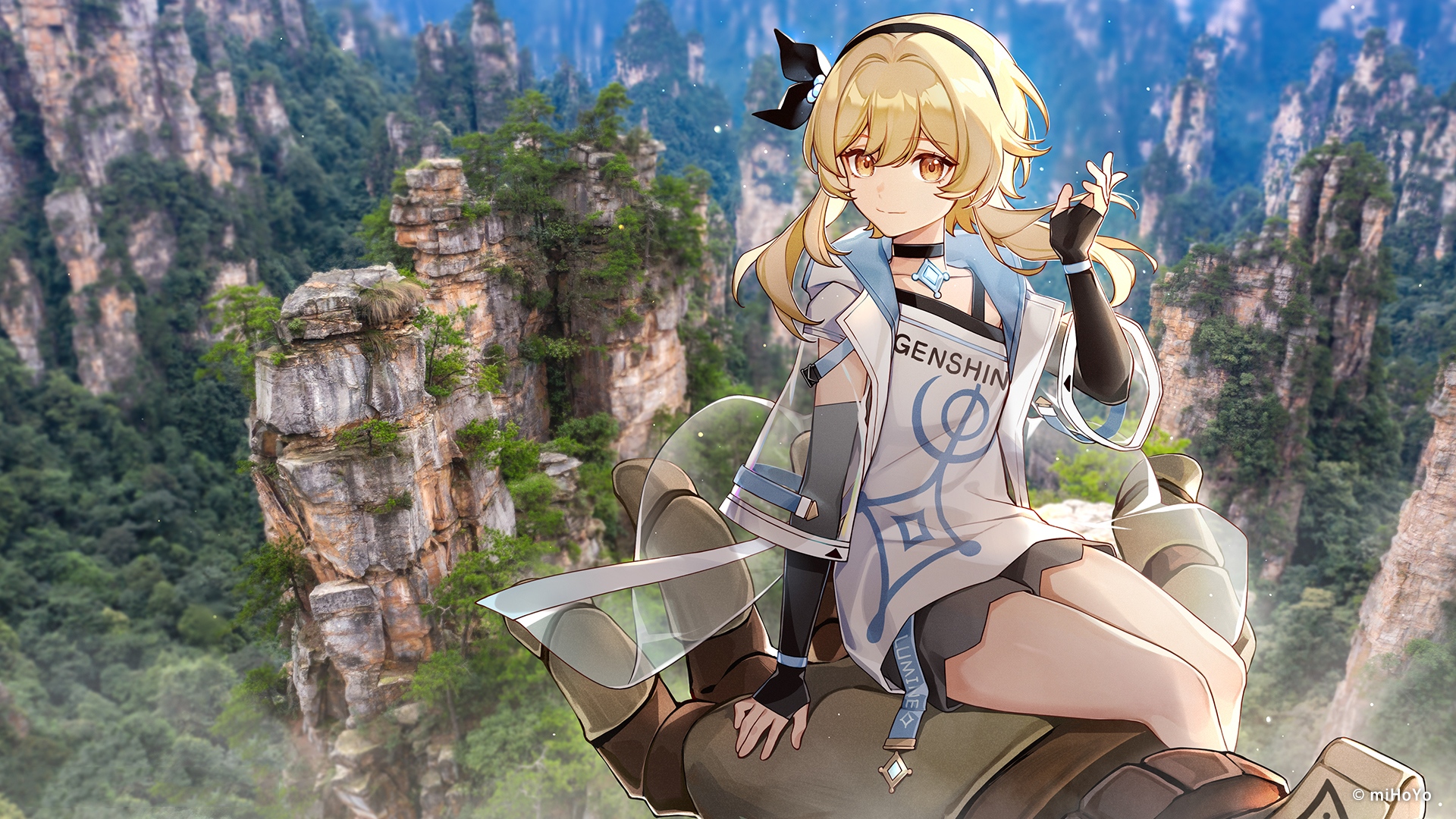 Genshin Impact releases new characters almost every month, accompanied by enticing teaser videos, trailers, and demos to create hype in the community. Before you get carried away with the excitement of adding a new character to your party, do some research first.
Figure out if a character is worth your Primogems by watching videos on their skills to see if they fit your team composition. You can also look into their lore to get an idea of their personality and background and see if they interest you enough. Remember to use the trial event feature to experience their gameplay firsthand before making a decision on how much they're worth to you.
---
Never pull on a banner just to build pity
In Genshin Impact, "building pity" simply means wishing on a banner you don't like until you've spent about 60 or 70 pulls near the hard pity number at 90 wishes. Known as the 50/50 system, hitting pity guarantees players 5-star characters every 90 wishes.
When you hit pity, there is a 50% chance you will either get the 5-star event character banner or a regular permanent 5-star character. If the latter happens, you are guaranteed the featured character in the event banner the next time you hit pity at 180 wishes.
More often than not, building pity is a bad idea since there is still a low chance of getting a 5-star character early in the process. When this happens and you do get the featured 5-star character in a banner you don't like, your record will reset, automatically ruining the pity you've built. This means you have to start all over again and spend more Primogems on your desired character banner to hit pity.
Are you willing to take the risk?
---
Gacha in moderation
Let's be real here — wishing on either the character or weapon banner is always fun and exciting — that is until you run out of Primogems to spend.
Never forget that while mindless pulling may be fun, it's still better to have stable Primogem savings that you can use when the right characters come.
ONE Esports editor and avid Genshin player Amanda "Tania Mae" Tan, for example, fell deep into the hole and spent a whopping US$400 in three days to get her Hydro husbando Kamisato Ayato and his signature sword, Haran Geppaku Futsu.
The player had a terrible experience in the weapon banner where she topped up multiple times, only to lose twice in the 50-50 system before finally getting the sword.
Because of the weapon banner's 0.7% drop rate, it is actually easier to obtain a featured 5-star weapon than a featured 5-star character. Players are guaranteed a 5-star weapon on the 80th pull, and this weapon has a 75% chance of being one of the promotional weapons. Travelers will need to spend a maximum of 160 wishes or 256,000 Primogems to guarantee obtaining one of the promotional 5-star weapons.
Of course, for Genshin Impact whales like Alden Richards, the weapon banner drop rate is not a problem — just take a look at his C6 Kamisato Ayato and R5 weapon!
---
---
Don't spend money on 4-star characters.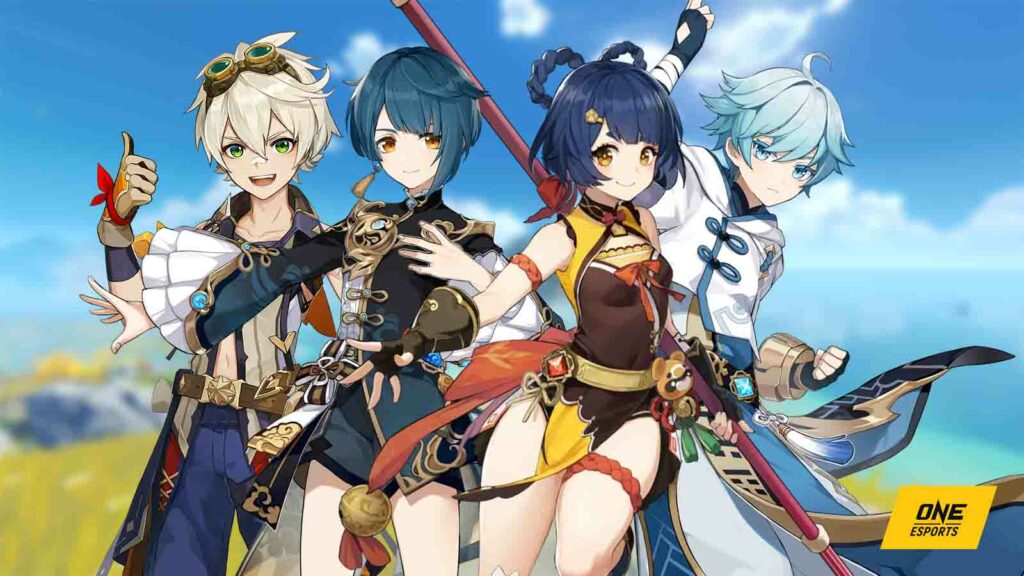 Considering their base rate and drop guarantee, getting a 4-star is a lot easier than a 5-star. In character event wishes, the base probability of getting a 4-star character is 5.1% which is significantly higher compared to getting a 5-star at 0.6%.
4-star characters and weapons also have their own pity system where the 10th wish is guaranteed to be a 4-star (or higher) item if a player does not obtain any 4-star (or above) item within nine wishes in a row. Every time a player obtains a 4-star item, there is a 50% chance it will be one of the featured 4-star characters.
What's more, players have plenty of opportunities to obtain their desired 4-star characters through different means. HoYoverse usually gives out 4-star characters for free during special events, where players need to accomplish certain points in exchange for a character invitation. You can also purchase a character using Masterless Starglitter in Paimon's Bargains.
---
Pull with a plan
Be more strategic about how you want to splurge your Primogems in the game, especially if you are a free-to-play player.
Take note of how many you currently have and how much more you'll be able to gain during an event or quest, as well as the constant 60 Primogems you'll receive after doing commissions everyday. Once you figure out your Primogem savings, do the math and compute how much you're willing to spend for a character or a weapon.
Learn more on how to get free Primogems here.
---
---
Intertwined Fates will always be more valuable than Acquaint Fates.
Intertwined Fates can be used on several banners in character and weapon event wishes, while Acquaint Fates can only be spent on the standard banner, Wanderlust Invocation, which has a limited pool of 4-star and 5-star characters.
Because of this, collecting Intertwined Fates will pay off more than collecting Acquaint Fates. Intertwined Fates can be obtained by converting Primogems, doing Daily Commissions and quests, and purchasing in Paimon's Bargains shop, which helps you stock them up.
---
Know your numbers
Your wish history displays your pulls for the last six months, beyond that your records are archived by HoYoverse. It pays a lot to keep track of your wishes and where you are in your pity count.
Create a spreadsheet and plot every single one of your last pulls. Highlight the significant 4-star and 5-star drops so the data will be easier to read, which helps for your long-term planning. Don't forget to put in the dates as well!
You can check out HoYoLAB user RaynbowDeath's wish tracker for reference on how to start on yours.
---
Follow ONE Esports on Facebook for more Genshin news, guides, and highlights.
READ MORE: The 5 best Event Wish characters in Genshin Impact