Updated May 16 at 1:07 p.m. GMT+8: Added Archons and other character cards from version 3.7.
Mondstadt's citizens are going crazy for cards following the release of Genshin Impact's new game mode, Genius Invokation TCG.
In the Genshin TCG, players can build decks that feature their favorite 5-star and 4-star characters. These character cards provide unique elemental skills and act as your health bar during card battles.
Here's a list of all the character cards in Genius Invokation and how you can get them.
---
All character cards in Genius Invokation TCG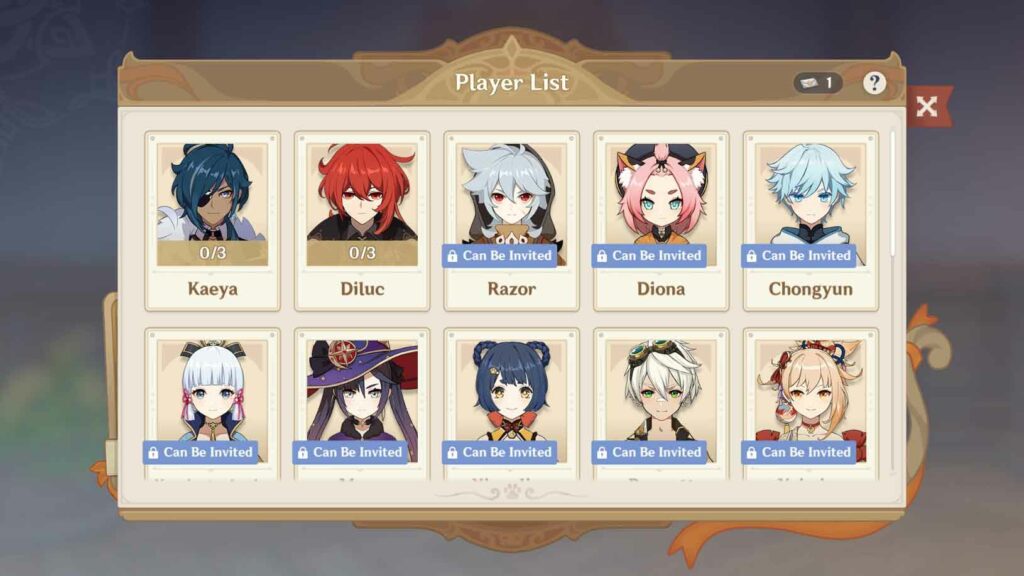 There are 45 obtainable character cards available in the Genshin Impact TCG, 37 of which are based on playable 4-stars and 5-stars, and eight are based on monsters and bosses.
Genius Invokation character cards based on 4-star and 5-star characters
Amber
Arataki Itto
Barbara
Beidou
Bennett
Chongyun
Collei
Cyno
Diluc
Diona
Eula
Fischl
Ganyu
Hu Tao
Jean
Kaeya
Kamisato Ayaka
Kamisato Ayato
Keqing
Klee
Kujou Sara
Mona
Nahida
Ningguang
Noelle
Raiden Shogun
Razor
Sangonomiya Kokomi
Shenhe
Sucrose
Tighnari
Venti
Xiangling
Xiao
Xingqiu
Yoimiya
Zhongli
Genius Invokation character cards based on monsters and bosses
Cryo Mage Cicin
Electro Hypostasis
Fatui Pyro Agent
Jadeplume Terrorshroom
Maguu Kenki
Mirror Maiden
Rhodeia of Loch
Stonehide Lawachurl
---
---
How to get character cards in Genshin Impact
You can obtain character cards by beating a specific character in a card duel. You must first complete the "Battlefield of Dice, Cats, and Cards" tutorial quest to get the option to duel characters.
Interact with the bulletin board at Cat's Tail and select "Invite Character"
Invite the character you want to fight with a Match Invitation Letter
Win the battle to receive the character's card
Kaeya, Diluc, Sucrose, and Fischl will be given to you for free as you play through the Genius Invokation tutorial quest.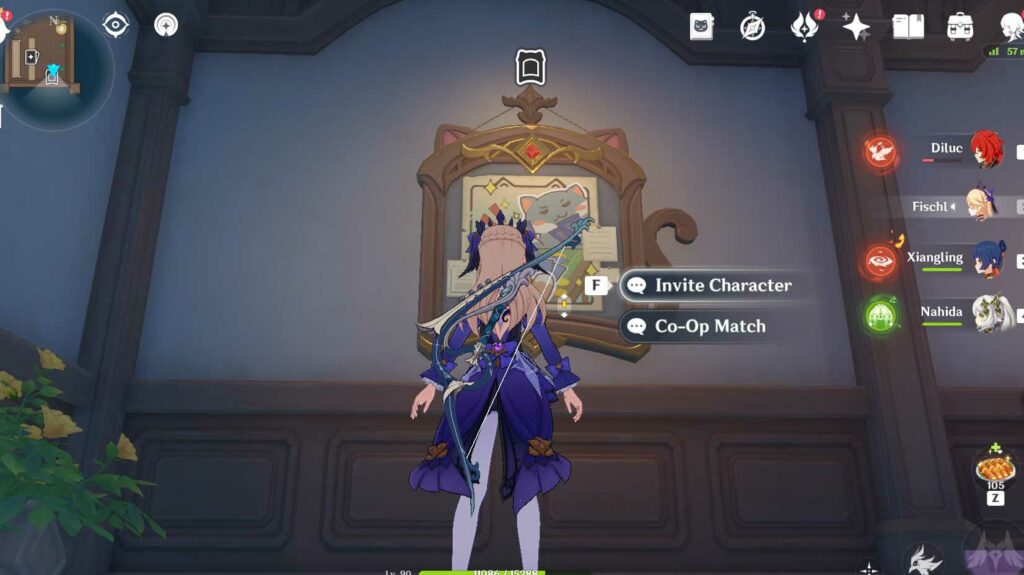 How to get Match Invitation Letters for Genius Invokation
There are two ways you can obtain Match Invitation Letters in Genshin Impact:
Every time you level up as a Genius Invokation player, the game will reward you with one Match Invitation Letter.
You can check your experience and player level with Prince at Cat's Tail, who becomes available after the tutorial quest.
Interact with Prince
Click on "Ask about Player Level"
Select Level Rewards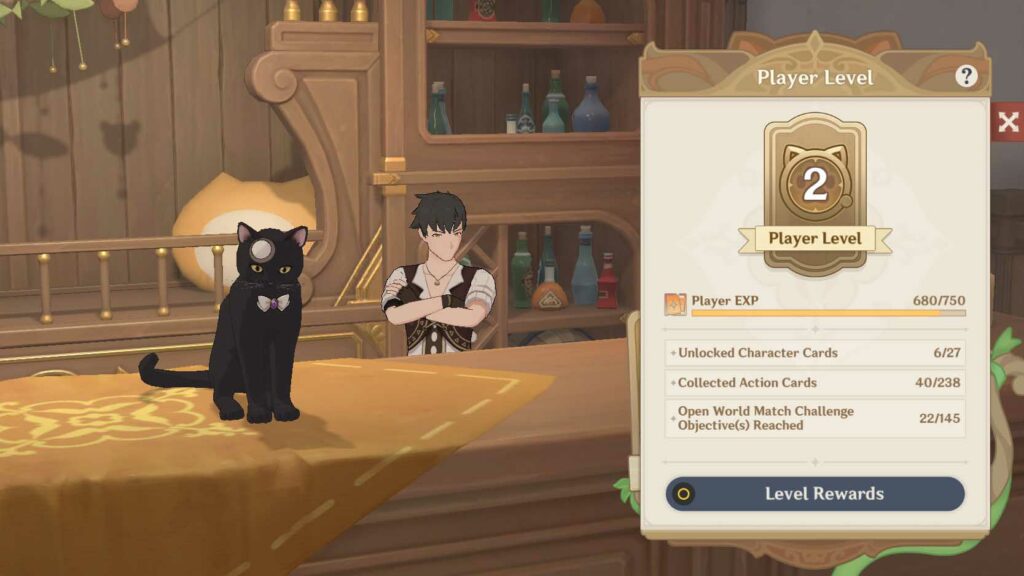 Prince's Card Shop also sells Match Invitation Letters as you level up.
Once you're level 5, the Card Shop can sell you four Match Invitation Letters, each for 1,000 Lucky Coins, under the Purchase Provisions tab.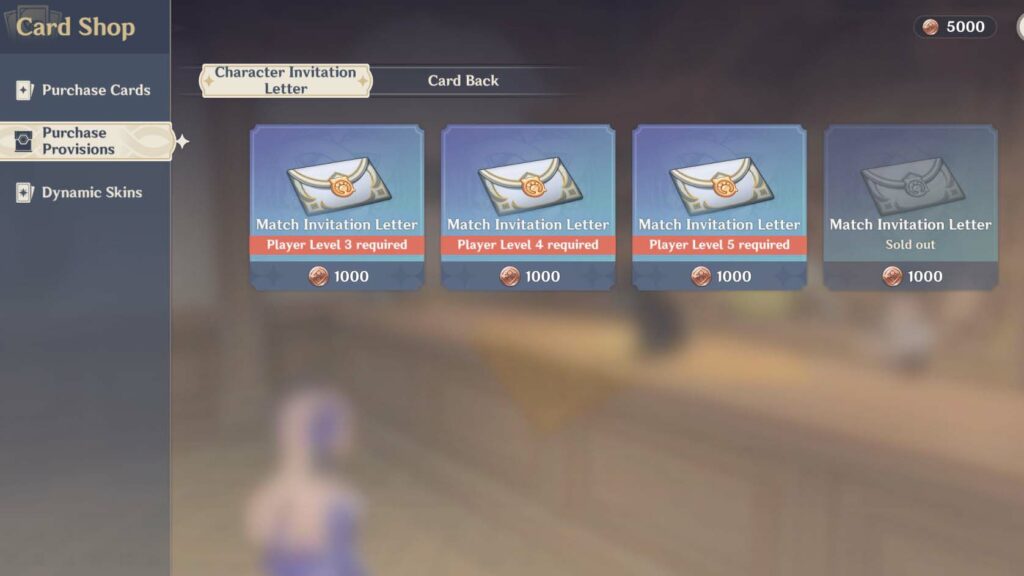 Learn more about how to play the TCG, how to invite friends to play, and how to get dynamic character cards in Genshin Impact.
Follow ONE Esports on Facebook and Twitter for more Genshin news, guides, and stories.