Updated on September 30, 8:28p.m. (GMT+8):  Updated Il Dottore's voice actors and ranking based on his in-game introduction.
Updated on July 18, 12 p.m. (GMT+8):  Added all Fatui Harbingers English voice actors.
Life in Teyvat isn't always so easy, especially for Genshin Impact travelers. In addition to chance encounters with monsters and bosses roaming the map, there are also the Fatui Harbingers, whose sole existence is to reign terror and cause chaos in the region.
The Harbingers are the executive officers of the Fatui organization, a military force infamously known for their schemes and deceitful nature. All Fatui Harbingers follow the orders of The Tsaritsa, the Cryo Archon and the Snezhnaya region ruler.
---
---
There are a total of eleven Fatui Harbingers, each with their own element and delusion given to them by the Tsaritsa, which makes them far more powerful than the normal vision holders.
The Harbingers' titles are based on a type of Italian comedy theater called commedia dell'arte which uses masks to designate the character's role in the story.
Warning: Major spoilers if you haven't finished playing the Archon Quest Chapter 2: Act 3 – Omnipresence Over Mortals.
All Fatui Harbingers in Genshin Impact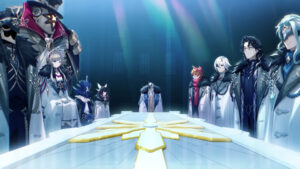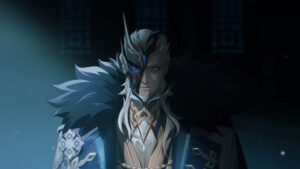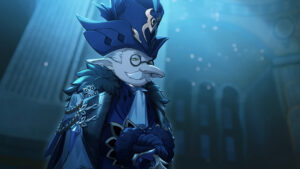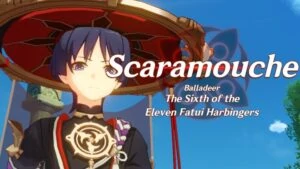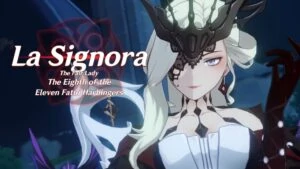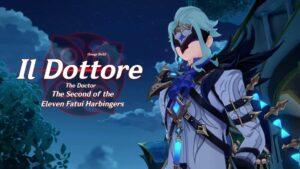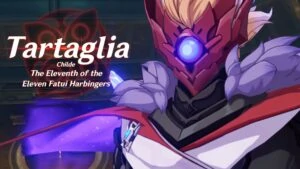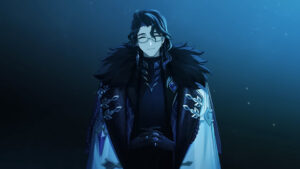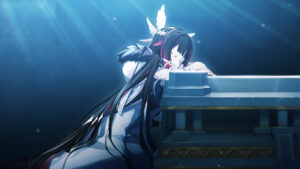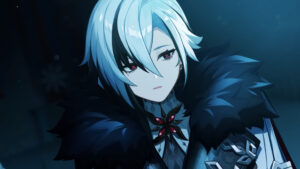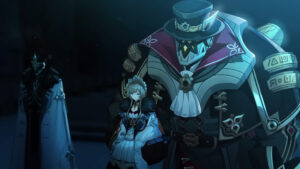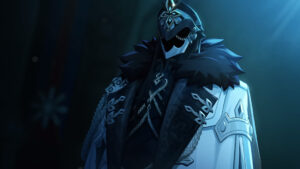 NUMBER
ALL FATUI HARBINGERS' NAMES
ALIAS
ELEMENT
DELUSION
VOICE ACTORS
1
Pierro
The Jester
TBA
TBA
EN: Richard Tatum
CN: TBA
JP: Yasuhiro Mamiya
KR: TBA
2
Il Dottore
The Doctor
TBA
TBA
EN: Mick Wingert
CN: Wu Lei
JP: Toshihiko Seki
KR: Park Seong-Tae
5
Pulcinella
Rooster
TBA
TBA
EN: Dave B. Mitchell
CN: TBA
JP: Shigeru "Cho" Nagashima
KR: TBA
6
Scaramouche
Balladeer
TBA
TBA
EN: TBA
CN: Luyin
JP: Tetsuya Kakihara
KR: TBA
8
Signora
The Fair Lady
Pyro
Cryo
EN: TBA
CN: Ziyin
JP: Yui Shoji
KR: TBA
9
Pantalone
Regrator
TBA
TBA
EN: J Michael Tatum
CN: TBA
JP: Takanori Hoshino
KR: TBA
11
Tartaglia
Childe
Hydro
Electro
EN: Griffin Burns
CN: Yudong
JP: Ryohei Kimura
KR: Nam Doh-Hyeong
TBA
Capitano
The Captain
TBA
TBA
EN: Chris Tergliafera
CN: TBA
JP: Ken Narita
KR: TBA
TBA
Sandrone
Marionette
TBA
TBA
EN: Deneen Melody
CN: TBA
JP: Mariko Honda
KR: TBA
TBA
Arlecchino
The Knave
TBA
TBA
EN: Erin Yvette
CN: TBA
JP: Nanako Mori
KR: TBA
TBA
Columbina
Damselette
TBA
TBA
EN: Emi Lo
CN: TBA
JP: Lynn
KR: TBA
(To be updated)
We see the Fatui Harbingers together for the first time in the interlude teaser "A Winter Night's Lazzo," where they gathered to mourn the death of their comrade, Signora, who was killed by the Raiden Shogun in a duel.
Their leader, the Tsaritsa of Snezhnaya, has yet to make an appearance.
---
---
---
Which of the Fatui Harbingers is Childe?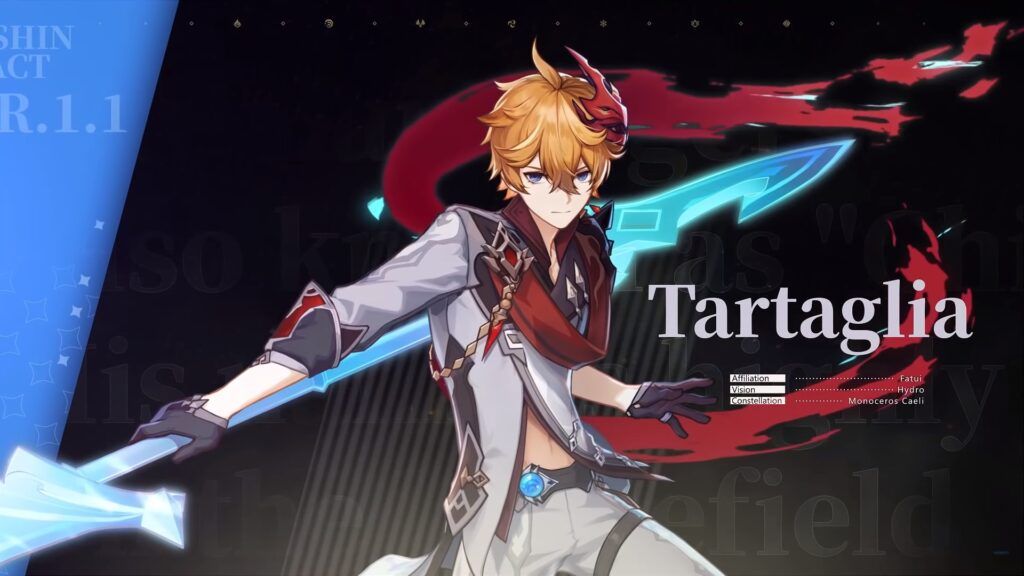 Tartaglia, commonly known as Childe, is the eleventh member and the youngest among all Fatui Harbingers. He is currently the only playable Fatui Harbinger armed with a Hydro vision and interchangeable weapons utilizing his elemental skill, Foul Legacy: Raging Tide.
Similar to the Raiden Shogun boss, a version of Tartaglia appears in the trounce domain "Enter the Golden House" as a weekly boss.
Travelers must defeat all three forms of Tartaglia, including his Hydro Vision form, Electro Delusion form, and his Foul Legacy – The Devouring Deep form.
Enter the Golden House domain drops
Tusk of Monoceros Caeli
Shard of a Foul Legacy
Shadow of the Warrior
---
Follow ONE Esports on Facebook for more Genshin news, guides, and highlights.
READ MORE: Full list of Genshin Impact characters: Rarity, element, nation, and release