League of Legends Championship Korea (LCK) fans are in for a treat, as two teams led by T1's Lee "Faker" Sang-hyeok and DWG KIA's Kim "Deft" Hyuk-kyu will compete in a pre-season showmatch, the LCK Season Kickoff 2023.
The winners get the chance to create their own team emotes in-game, announced Riot Games.
Faker and Deft competed in a one-on-one battle in Howling Abyss to determine who would get the first draft pick.
Deft went with Yasuo, while Faker went with Yone. Faker quickly used his comfort pick to beat Deft, and went first.
---
Team Faker and Team Deft for LCK Season Kickoff 2023
| | | |
| --- | --- | --- |
| ROLES | TEAM FAKER | TEAM DEFT |
| Top | DuDu (Kwangdong Freecs) | Morgan (Brion Esports) |
| Jungler | Willer (Liiv Sandbox) | Cuzz (KT Rolster) |
| Mid | Faker (T1) | Chovy (Gen.G) |
| Support | Beryl (DRX) | Peter (Nongshim Redforce) |
| ADC | Viper (Hanhwa Life Esports) | Deft (DWG KIA) |
---
Faker opts for the optimal roster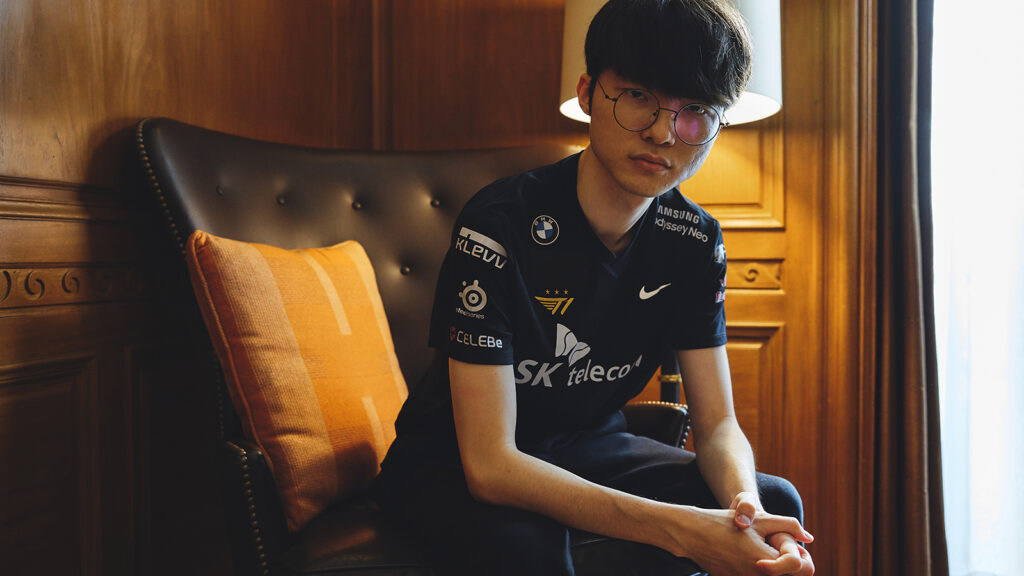 Faker chose his teammates based on what he thought would be best for the showmatch. Besides trusting that they'd bring high entertainment value, he also believed they were the best in their roles
He started off by drafting Park "Viper" Do-hyeon of Hanwha Life Esports as his ADC, stating that it has been a long time since he has played in LCK, so fans will be excited to see him. He also stated that Deft needed a strong opponent.
For his second pick, Faker thought it would be interesting to see Deft play against his former teammate and support, DRX's Cho "BeryL" Geon-hee.
However, Deft was not pleased with Faker's decision. "I promised myself that I would pick DRX's Rascal, but now I'm screwed," he said.
According to the draft rules, once a player is chosen to play for a team, other players from that esports organization are removed from the pool.
Faker then chose Kwangdong Freecs' Lee "DuDu" Dong-ju as his top laner, whom Choi "Zeus" Woo-je strongly recommended.
This would be Faker's first time competing alongside these players.
---
---
Deft sticks to his comfort picks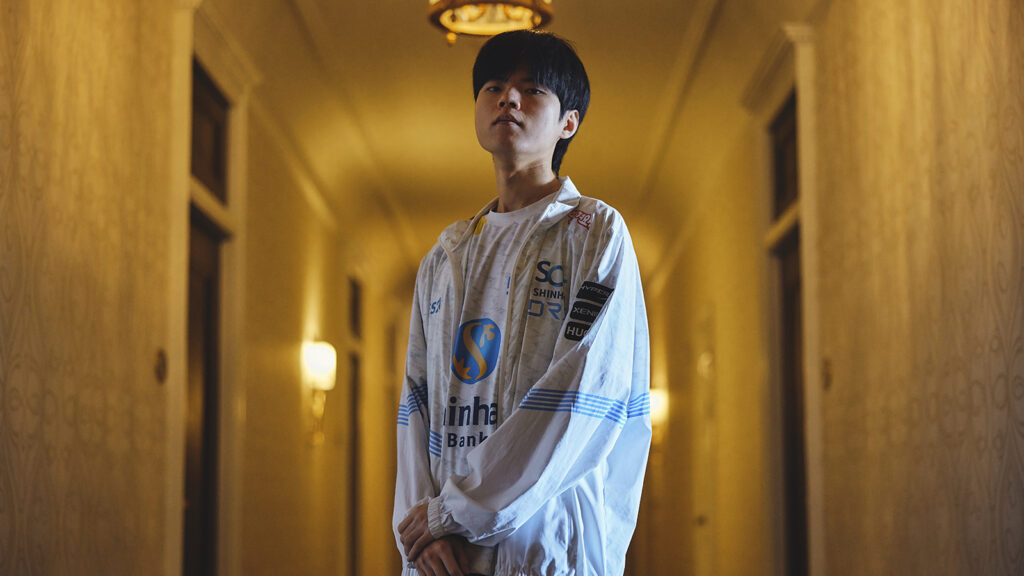 Deft, on the other hand, chose "comfort" because the majority of the players on his team had previously played with him in LCK.
Gen.G's Jeong "Chovy" Ji-hoon will be his mid laner, for he wanted a strong opponent to go up against Faker.
He had considered Hanwha Life Esports' Kim "Zeka" Geon-woo, but since Faker chose Viper, he couldn't choose Zeka because they are both from Hanhwa Life Esports.
Deft and Chovy were teammates in Hanwha Life Esports during the 2021 season. They were eliminated in the quarterfinals of the Worlds Championship after losing 3-0 to T1.
Wanting a top laner with a lot of experience, he then picked Brion Esports' Park "Morgan" Gi-tae, and KT Rolster jungler Moon "Cuzz" Woo-chan, who he was teammates with in 2019 under Kingzone DragonX.
For his final pick, Deft chose Nongshim Redforce's Jeong "Peter" Yoon-su because he was impressed with his plays when they met in solo queue. "He's also cute, which is why I wanted to play with him," he added.
Faker was left with Liiv Sandbox's Kim "Willer" Jeong-hyeon as the only remaining player, and mentioned that he was a good choice because Willer is close friends with T1's Moon "Oner" Hyeon-joon.
The showmatch between Team Faker and Team Deft will take place on January 10 at 5:30 p.m. GMT+8. Catch the action live on the official LCK Korea Twitch channel.
READ MORE: Full roster of every team competing in LCK Spring 2023