Bot laner Park "Viper" Do-hyeon first made a name for himself in the LCK on Griffin in 2018. In 2020, he was part of Hanwha Life Esports for half a season before making a big career move to join Edward Gaming in the LPL in 2021.
In the last two years with the Chinese organization, he's won a domestic LPL championship, as well as the prestigious 2021 World Championship, which earned him an EDG Aphelios skin.
For the 2023 season, he returns to Hanwha Life Esports in the LCK. "We warmly welcome Viper, who has won the world championship and has excellent aggression," HLE wrote in a Tweet.
---
---
Viper to compete in LCK 2023 with Hanwha Life Esports
Viper's debut year in the LPL was an extremely successful one. By the end of LPL Spring 2021, he was top three in terms of KDA, kill share, damage share, and gold share, and top five in gold, experience, and CS differentials at 10 minutes, as well as damage per minute, according to statistics from Orcale's Elixir.
Together with Edward Gaming teammates Li "Flandre" Xuan-Jun, Zhao "Jiejie" Li-Jie,. Yu "JunJia" Chun-Chia, Lee "Scout" Ye-chan, and Tian "Meiko" Ye, they won 2021 LPL Summer, defeating FunPlus Phoenix 3-1 in the final.
Qualifying for Worlds 2021 as LPL's first seed, they finished second in their group and went through a hard-fought journey to the final. In the quarterfinals, they edged out fellow LPL team Royal Never Give Up 3-2 before overcoming LCK powerhouse Gen.G 3-2 in the semifinals.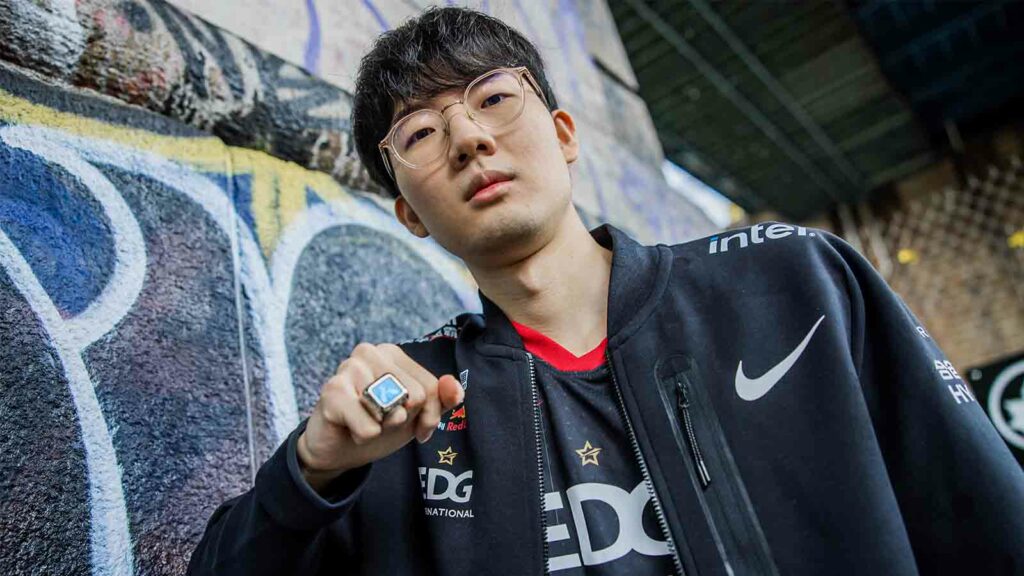 In the finals, they went up against Worlds 2020 winner DWG KIA, which also ended 3-2 in their favor.
Sticking to the same roster in 2022, EDG struggled due to changes in meta and internal communication issues. They finished 5-8th place at Worlds 2022 after dropping the quarterfinals series 3-2 to DRX, the eventual championship winners.
Viper now returns to Hanwha Life Esports, having signed a one-year contract until November 20, 2023 according to Riot Games' official Global Contract Database.
The organization finished 8th in LCK Spring 2021 and in last place during Summer, failing to qualify for playoffs in both splits. When Viper was last with the squad, they finished in 9th place with a 2-16 record in Summer 2020.
In addition to top laner Lee "DuDu" Dong-ju who is still contracted with the team, HLE has yet to announce the rest of the roster at the time of writing.
READ MORE: Heartsteel is the most overpowered item in preseason 2023, and it's stealing our MMR