After a month of intense League of Legends competition, DRX BeryL is looking to wind down with his favorite gacha games.
DRX support player Cho "BeryL" Geon-hee is known for his love of the online RPG, Genshin Impact. After winning Worlds 2020, he spent around US$7,000 of his earnings on Genshin microtransactions. At Worlds 2021, he mentioned that Raiden Shogun was his favorite character.
This year, his diehard fans also got into the Genshin craze. During the Worlds 2022 Group Stage, a DRX supporter flashed a photo of an upcoming character named Layla with the caption, "BeryL get this." The player got a glimpse of it while reviewing his matches and was grateful to the fan.
Fresh off a world championship victory, the two-time world champion is already planning his next gacha adventure.
DRX BeryL couldn't wait to go home to roll for Genshin Impact's Nahida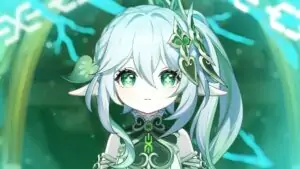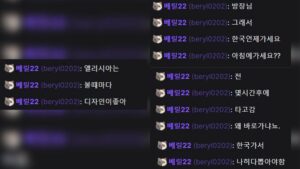 A few days after the tournament, BeryL elaborated on his plans in a Korean stream chat.
"I'm going to Korea right away. I have to roll for Nahida," he wrote, as translated by ONE Esports. You can check out the full chat log in this Weibo post.
The player previously had issues accessing his account, which was registered in a different region.
Nahida is the latest 5-star character in Genshin Impact, currently featured in a banner until November 18. The pint-sized catalyst user is also the Dendro Archon, making her the fourth playable Archon after Inazuma's Raiden Shogun.
She is considered to be the strongest Dendro character in the game. Her instant application of Dendro allows players to layer Dendro reactions, such as Bloom and Catalyze, that can wipe out hordes of enemies.
If you'd like to learn more about Nahida, you can check out the Dendro Archon's character profile.
---
---
BeryL wants to design his Worlds 2022 skin after a Honkai Impact character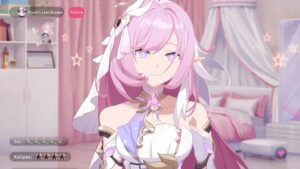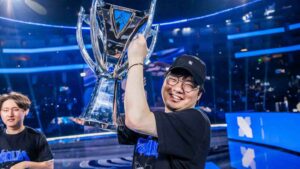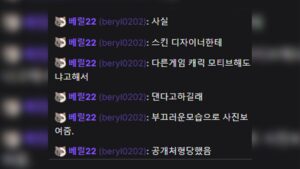 BeryL shared a hilarious anecdote about the design of his Worlds 2022 skin. The DRX player recently said that he'll be choosing Ashe for his skin, despite the champion already having a handful of skins.
Looking to share his love for Honkai Impact 3 — another gacha game by HoYoverse — he asked the designers if he could model his Ashe skin after a character from another video game, to which they said yes.
"I shyly showed them a picture of Elysia. Every time I see her design, it looks so nice," he wrote. "I got publicly executed."
Elysia is a playable character in Honkai Impact 3. Honkai's fifth-anniversary celebration started on October 29, and users can get the pink-haired bow for free by logging in.
Follow ONE Esports on Facebook and Twitter for more LoL news, guides, and highlights.
READ MORE: BeryL once blew US$7K on Genshin loot boxes after winning Worlds 2020