Nongshim RedForce is headlined by star mid laner Gwak "Bdd" Bo-seong, but their fledgling support Jeong "Peter" Yoon-su too, has been showing up big time for his team this LCK Spring Split 2022.
Peter debuted in the LCK this year after getting promoted from academy. Already, his performances have caught the eye of players like Gen.G support Son "Lehends" Si-woo, as he has led his team to three victories so far.
Showing off his skill on champions like Thresh and Blitzcrank, this 18-year-old rookie might even be the second coming of the God of Hooks, Hong "MadLife" Min-gi.
---
---
Nongshim RedForce Peter reminds LCK fans of Madlife with Blitzcrank and Thresh support picks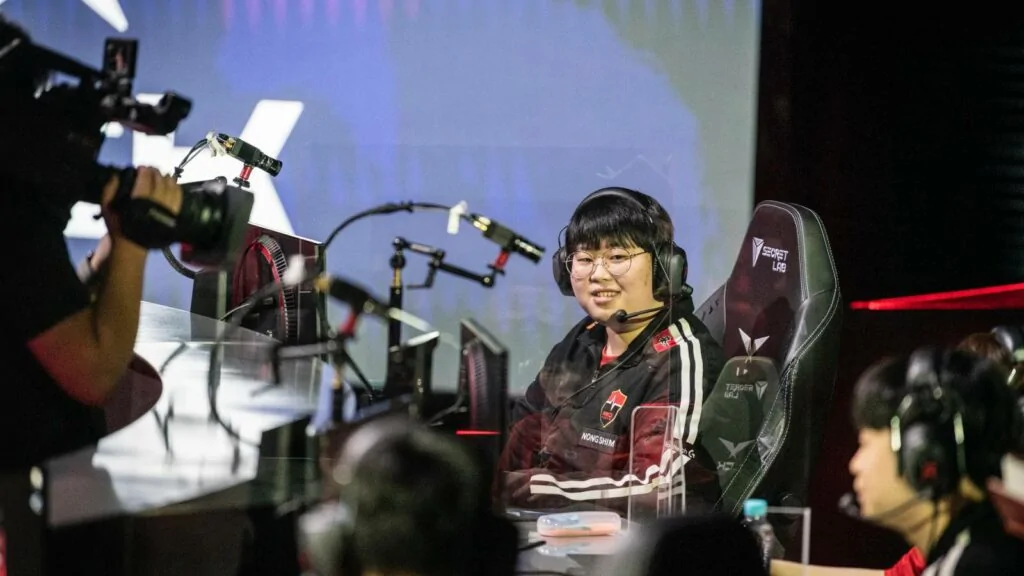 During game three of the pivotal match between Nongshim RedForce and T1, Peter locked in a surprise Blitzcrank against Ryu "Keria" Min-seok's Thresh.
Channeling his inner Madlife, the former Nongshim RedForce Academy player created opportunities for him and his bot lane partner, Jang "Ghost" Yong-jun on Aphelios. As a result, they won the laning phase against feared duo Lee "Gumayusi" Min-hyeong and Keria.
In the mid game, Peter continued to make plays to get Ghost ahead, catching out T1's Choi "Zeus" Woo-je on Jayce in the bot lane.
After spotting Zeus in the tri brush, Peter's Blitzcrank landed a clutch blind hook, then flashed away as he was on the verge of death.
Zeus followed with a flash of his own, aiming to at least get one kill as his death seemed inevitable. However, Peter managed to survive with a quarter HP, as Ghost came to his rescue with a heal and finished Zeus off.
Despite his heroics in the early and mid game, there would be no fairy tale ending for Peter as Nongshim RedForce lost game three and the series to T1 1-2.
Although he still has much to learn, especially in managing high pressure games, Peter is definitely a support rookie that can not only rival Keria, but also become a future God of Hooks like the legendary Madlife.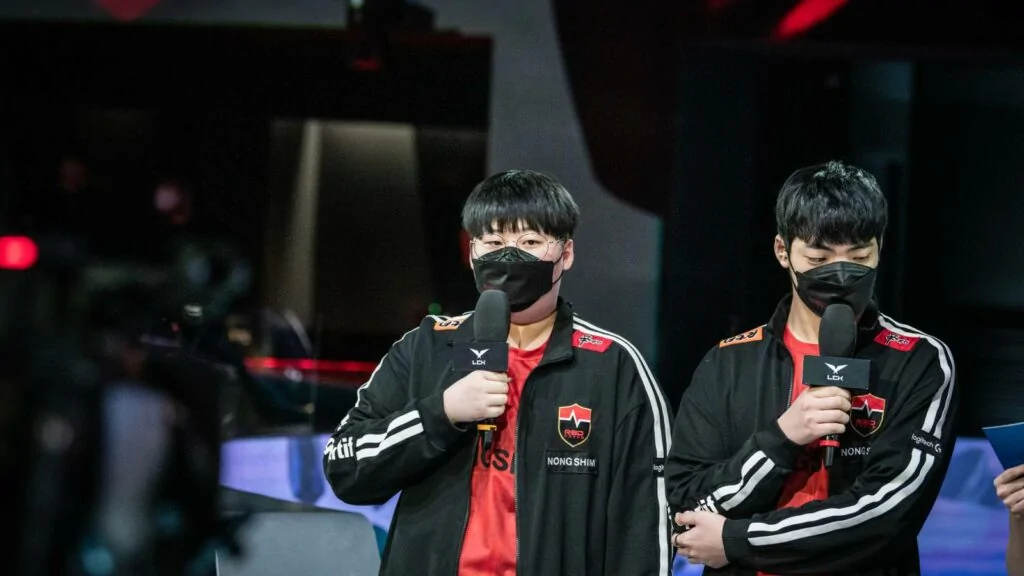 Also, just look at him. He's adorable.
---
The LCK Spring Split 2022 continues, livestreamed on Twitch and YouTube every Wednesday to Sunday. Follow ONE Esports on Twitter for more League of Legends content.
READ MORE: NS RedForce's Dread proves Poppy is still viable in the current meta