T1 Zeus is not a fan of selfish gameplay, especially when he's the culprit.
In Week 8 of the League of Legends Champions Korea (LCK) Summer Split, T1 dominated their match against Nongshim RedForce, but the 2-1 victory wasn't as sweet as Choi "Zeus" Woo-je thought it would.
During the post-match press conference, the top laner revealed that he actually feeling very disappointed in himself for focusing on the Player of the Game award.
T1 Zeus reflects on his recent performance against Nongshim RedForce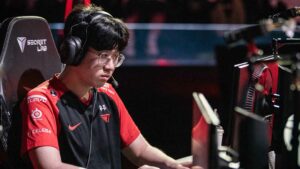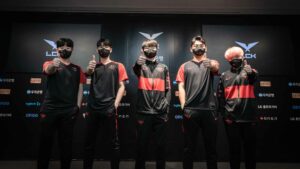 Zeus currently shares the top spot of the POG standings with LSB's Lee "Prince" Chae-hwan and Gen.G's Park "Ruler" Jae-hyuk at 1,100 points, and had the chance to take the lead during their match against Nongshim RedForce.
"I played very poorly. I recently received a lot of POG votes so I got greedy, which led to my misplays," he said according to an Inven Global translation.
T1 Zeus played champions Zac and Renekton for the first time in 2022 LCK Summer. The top laner said that the main issue was not the builds or runes that he used, but the plays that he tried to make.
Zeus further elaborated on the Renekton pick. He believes that he should've played better when the champion hit his power spike. Since he hasn't found much success on the pick since last year, Renekton sticks out like a "sore thumb" compared to other champs, he added.
Despite the mishaps, Zeus saw it as an opportunity to expand his champion pool. "The more champions I play, the more options I'll have in the future. I'm proactively trying to play different options in the top lane," he said.
---
---
Zeus comes flying in with Zac's Elastic Slingshot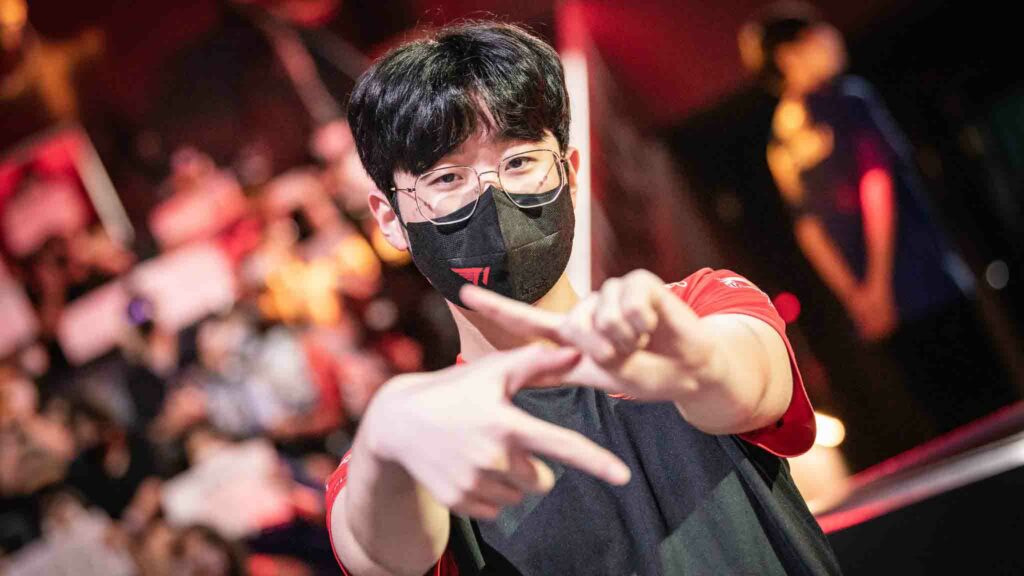 The night wasn't all gloom for the star top laner. In game three, Zeus led the T1 squad to a late-game team fight in the bot lane.
As Mun "Oner" Hyeon-joon's Viego landed a stolen Vault Breaker on Gwak "Bdd" Bo-seong's Ahri and Jang "Ghost" Yong-jun's Kalista, Zeus launched himself over a wall and landed right on top of the enemy duo. The rest of T1 unleashed a barrage of ultimates, assisting Oner on the double kill.
Following the skirmish, T1 secured a 5,000 gold lead and destroyed the bot lane turret and inhibitor as well as a Nexus turret.
---
---
T1 now holds a 14-2 record and will face Liiv SANDBOX tonight at 8 p.m. GMT+9 | 7 p.m. GMT+8 | 11 a.m. GMT | 4 a.m. PT.
Follow ONE Esports on Facebook and Twitter for more LoL news, guides, and highlights.
READ MORE: You won't believe what Gen.G Ruler did with Zeri's W ability