Updated on November 7, 11:05 p.m. (GMT+8): Added clarity about Ezreal skins.
On Novermber 6, DRX won their very first world championship title. Defying all expectations, they defeated favorites T1 3-2 to take home the newly redesigned Tiffany and Co. trophy.
They made history as the first team to qualify for the finals from the Play-In stage, and then, they've won it all. They've since earned the chance to select which champions they want Worlds skins for, and work with Riot to personalize them.
The Worlds skin line has been a tradition in League of Legends for the past 12 years, where Riot Games honors each team's World Championship victory by forever immortalizing them in-game.
In the post-finals press conference, the DRX players revealed exactly which champions they are considering for their Worlds 2022 skins.
---
---
Most DRX members are sure about which Worlds 2022 skins they want
Kingen – Aatrox (top lane)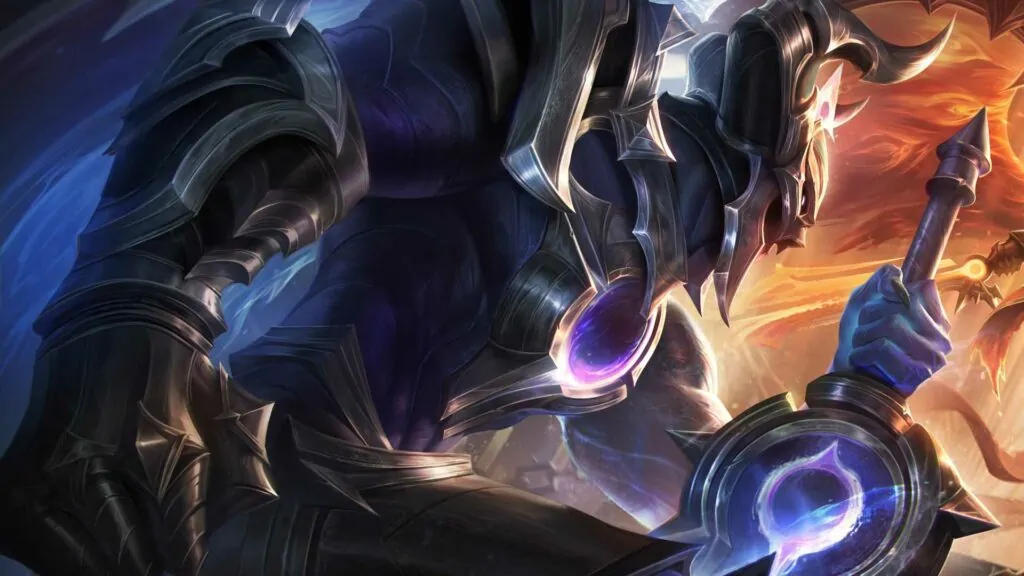 Top laner Hwang "Kingen" Seong-hoon put on a great performance on Aatrox in the final against T1, finding flanks and showing up big in team fights, proving his mastery on this champiom.
Aatrox is his most-played at Worlds and for the entirety of Season 12. Used a total of 16 times, he has maintained a positive 68.8% win rate on this champion.
Pyosik – Kindred (jungle)
Of course it's Kindred. Hong "Pyosik" Chang-hyeon's entire identity revolves around this champion, for his in-game name means "mark" in Korean.
When he was a streamer, he voiced that he wanted his very own skin in League of Legends, and a viewer joked that he should therefore go pro and win the world championship. That is no longer a joke, but instead, a reality.
Zeka – Akali (mid lane)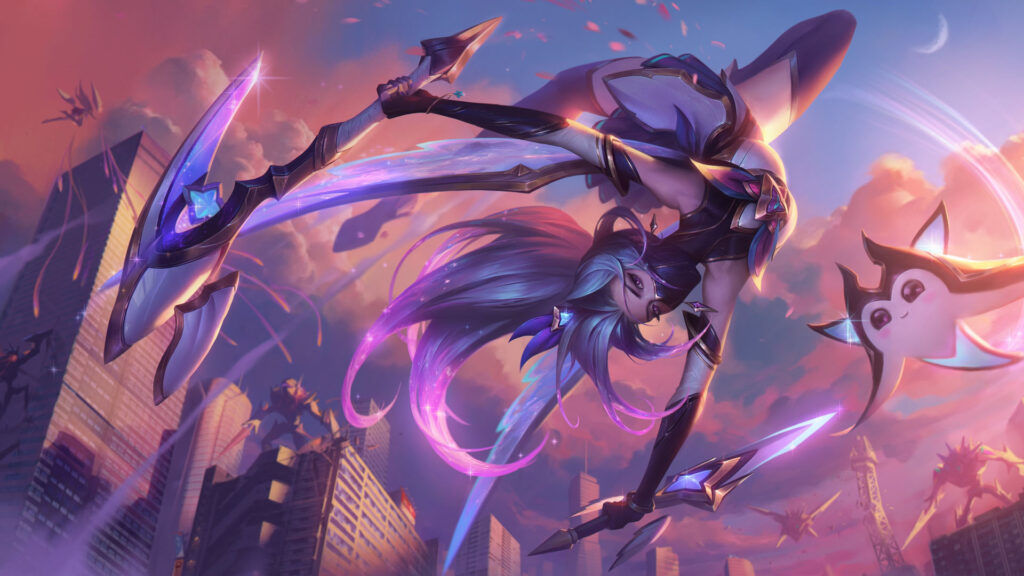 Akali is one of Kim "Zeka" Geon-woo's signature champions. An incredible mechanical player, his micro skills on champions like Akali, Sylas, and Azir has carried the team throughout the year.
In Season 12, he's played Akali 18 times with a high 72.2% win rate and impressive 7.9 KDA. In the Play-In stage, he used her twice and won both games, and picked her up another four times from the Group Stage onwards.
Deft – Caitlyn (bot lane)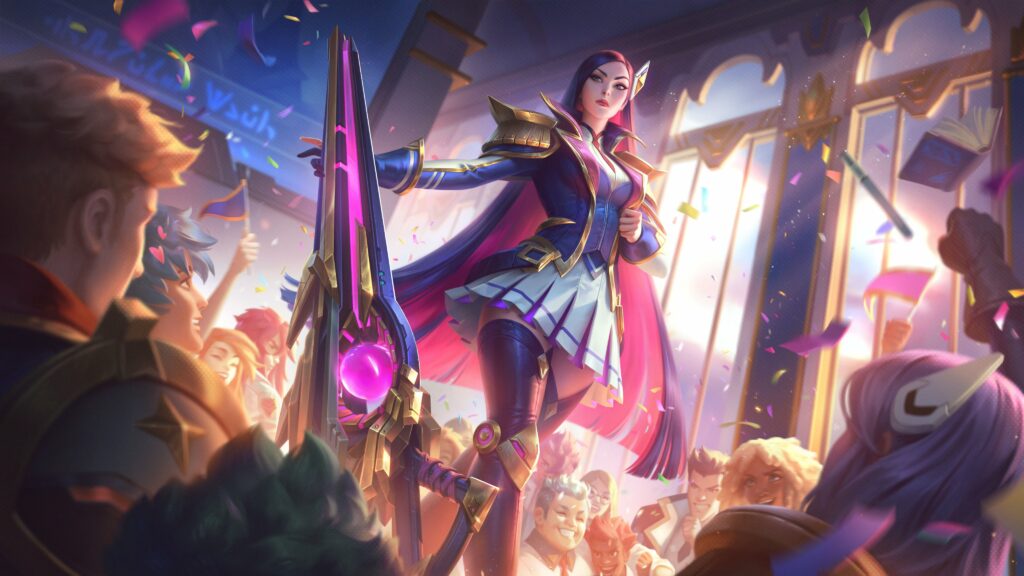 Even though Kim "Deft" Hyuk-kyu's name has largely been synonymous with Ezreal throughout his illustrious esports career, he intends for Caitlyn to receive a DRX Worlds 2022 skin.
He's played Caitlyn a total of four times in the Group Stage and Knockout Stage. He not only maintained a perfect 100% win rate on this champion, he also has a whopping 17.0 KDA on her, which is why teams usually ban her against him.
Ezreal already has two Worlds skin, TPA Ezreal and Samsung Galaxy Ezreal, which substitute jungler Kang "Haru" Min-seung chose after the team's Worlds 2017 victory.
BeryL – Ashe (support, tentative)
Unlike the rest of his teammates, 25-year-old veteran Cho "BeryL" Geon-hee already has a Worlds skin to his name, and admitted that he didn't know exactly which champion he wanted this time around.
After DAMWON Gaming beat Suning 3-1 to win Worlds 2020, he chose Leona to carry the teal green flag. Two years later, League of Legends is in a totally different meta, one where enchanter supports are favored over melee, for they thrive better in long-drawn team fights.
At Worlds 2022, his most played champion is Heimerdinger (six games), followed by Renata Glasc (three games), and Braum (two games). BeryL had only played Ashe once during their quarterfinal series against Worlds 2021 champions Edward Gaming, which resulted in a win.
Juhan – Maokai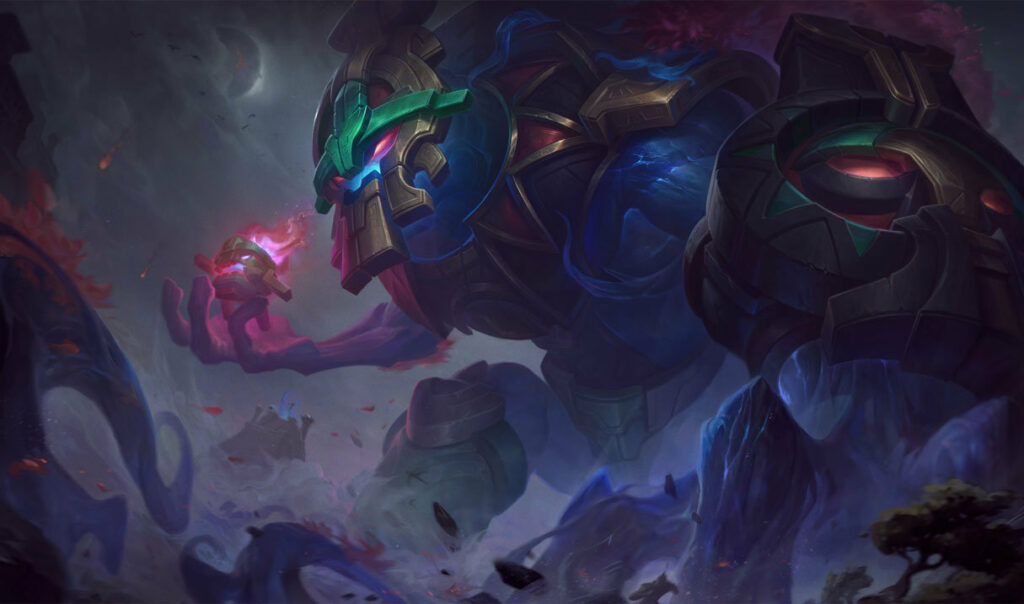 Substitute jungler Lee "Juhan" Ju-han is eligible to receive a skin. According to Riot's guidelines on eligibility, the player must have either participated in at least two Play-In Stage games or at least two Group Stage games, or participate in at least one Knockout Stage game during the quarterfinals, semifinals, or finals.
Juhan played Maokai twice in the Play-In Stage against the Istanbul Wildcats and Saigon Buffalo, both of which resulted in victory. He also played Lee Sin once in the Group Stage against Rogue that ended in defeat.
A Korean reporter on Twitter found out from a DRX staffer that Juhan would like a Maokai skin.
| | |
| --- | --- |
| DRX PLAYER | DESIRED SKIN |
| Kingen | Aatrox |
| Pyosik | Kindred |
| Zeka | Akali |
| Deft | Caitlyn |
| BeryL | Ashe |
| Juhan (substitute jungler) | Maokai |
Follow ONE Esports on Facebook and Twitter for more LoL news, guides, and highlights.
READ MORE: Full list of League of Legends Worlds winners throughout the years