Veteran caster Daniel "ddk" Kapadia has announced that he is hanging up the mic, after nine years behind the casting desk at some of the biggest CS:GO and Valorant tournaments.
The ongoing VCT Stage 1 playoffs and Game Changers tournaments will be his final events, the British caster announced on Twitter.
The move comes right after Sean Gares said that he, too, would be leaving the broadcast scene. The casting duo of Sean and ddk was one of the most popular in the Riot Games shooter, and their incisive commentary will be sorely missed on broadcasts.
---
---
Ddk had learned that he would not be part of Masters Reykjavík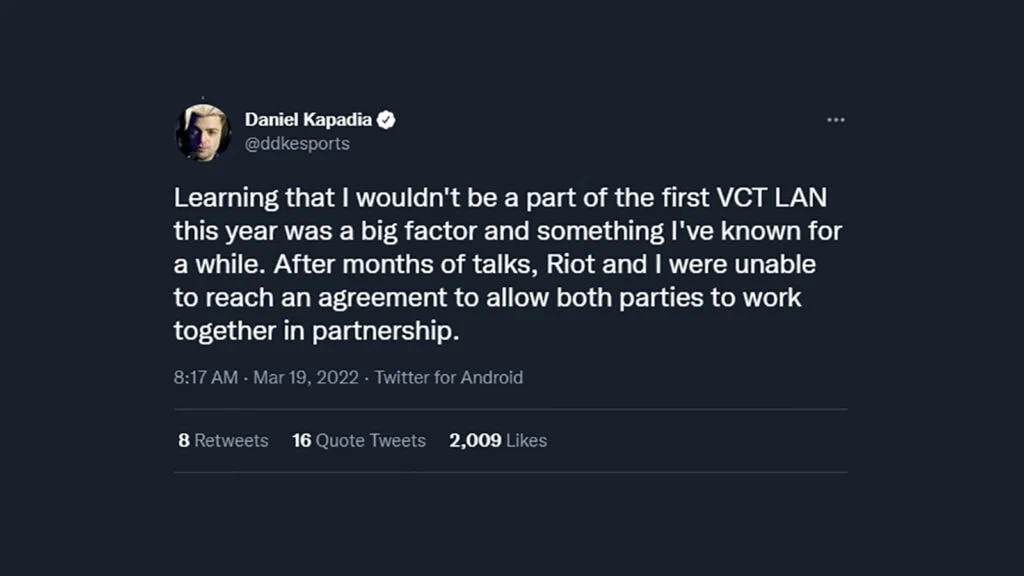 Like Sean, ddk's decision was motivated by the fact that he had been left out of the roster of on-air talent for Stage 1 Masters Reykjavík.
"Learning that I wouldn't be a part of the first VCT LAN this year was a big factor and something I've known for a while," the 33-year-old wrote on Twitter. "After months of talks, Riot and I were unable to reach an agreement to allow both parties to work together in partnership."
His story echoes what Sean shared about his talks with Riot, where he had reportedly spent hours on the phone unsuccessfully trying to work out an arrangement to participate in Stage 1 Masters.
The experienced caster first rose to prominence in CS:GO, where he worked as a commentator at multiple Majors, including the recent PGL Major Stockholm 2021. Starting in 2020, he brought his talents to Riot's tactical FPS, casting events like Stage 2 Masters Reykjavík and Champions 2021.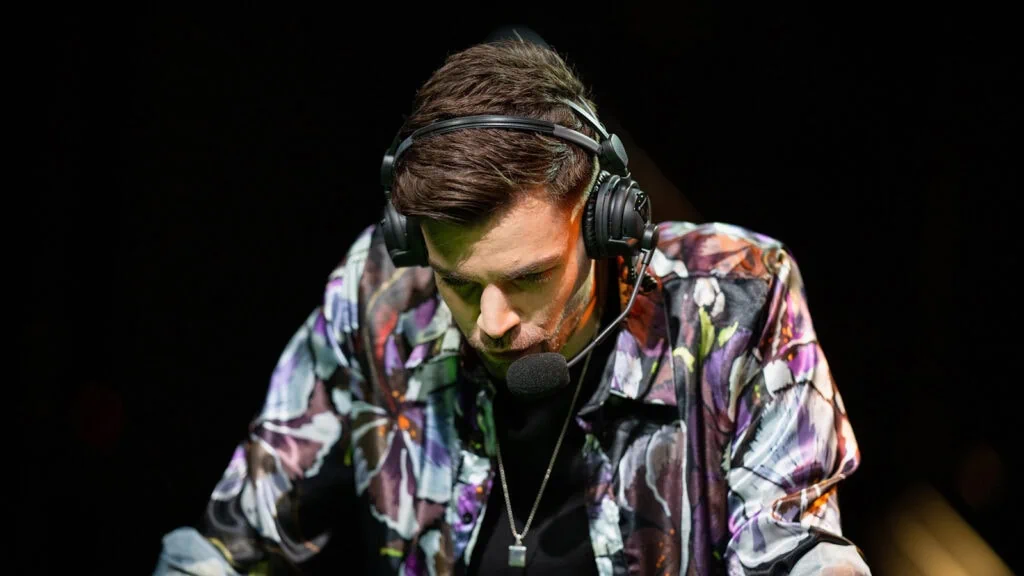 Ddk described the decision as "heartbreaking", but encouraged fans to "reserve ill will" toward Riot as he wanted to leave on a positive note.
However, we might still be seeing him around in the esports industry. "I hope you will be stoked for my next steps and continue to support my esports endeavors," he added.
Fans, players, and fellow casters quickly rallied behind his announcement with messages of support, a measure of his contributions to the esports community over the years.
That said, ddk may also have left the door open for a possible return in the future. "We don't retire, we just take breaks," he wrote.