After five weeks of round-robin play in the VCT NA Stage 1 Challengers group stage, teams are finally moving on to the playoffs, where two spots at Stage 1 Masters are at stake.
For now, 100 Thieves, Evil Geniuses, NRG, and Rise are out of play until May, where they'll look to battle through the open qualifiers for a spot at the VCT NA Stage 2 Main Event.
The group stage played host to all manner of narratives, from heartbreaking defeats to incredible displays of grit and skill that defied expectations.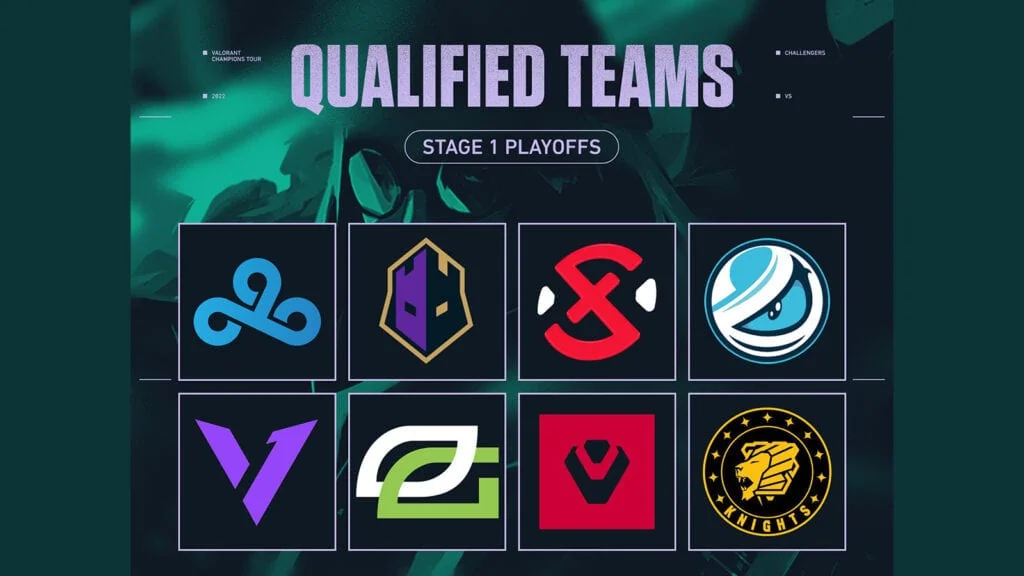 These pros played their hearts out, and we witnessed some of the best performances in pro Valorant to date. Here's a look at the most clutch plays during the group stage.
---
---
Top 5 highlights from the VCT NA Stage 1 Challengers group stage
5. OpTic Gaming's yay wins a 1v3 on 10HP
Jaccob "yay" Whiteaker is a monster to go up against, even after he moved away from Jett to play Chamber. In OpTic Gaming's match against Version1, yay found himself in a 1v3 situation on Icebox.
With just 10HP and his Tour De Force ultimate, yay peeks out of Kitchen and catches Maxim "wippie" Shepelev crossing from Snowman.
The remaining two Version1 players were still trying to defuse the spike, and yay has just one bullet left. He makes it count and scores style points in the process, taking out both players with a single bullet.
---
4. The Guard's Sayaplayer dives 100 Thieves
Former Overwatch star Ha "Sayaplayer" Jung-woo has flourished on The Guard (and after changing his name back to Sayaplayer from Spyder). Caught in a 1v3 situation against 100 Thieves on Haven, he decides that the best defense is a good offense.
As Spencer "Hiko" Martin and Hunter "BabyJ" Schline attempt to retreat to a safer site after Adam "ec1s" Eccles is picked off, Sayaplayer knew he could not let them escape. He dashes aggressively toward C long and catches them off-guard, getting a double kill with just 25HP left.
---
3. The Guard's Trent shows off his inhuman aim
Trent "trent" Cairns was a virtual unknown before his time on The Guard. But since then, the 17-year-old has shown himself to be one of North America's brightest stars.
Despite being sandwiched between three Luminosity Gaming players, trent effortlessly flicks from one player to the next, before spinning 180 degrees to take out a third player behind him. Positioning may be king in a tactical shooter, but with raw talent like that, maybe it doesn't even matter sometimes.
---
2. XSET's Cryocells doesn't miss
Matthew "Cryocells" Panganiban is a prime example of the Jett main we all want on our team. You know, the Jett that saves up for an Operator and doesn't end up being the first to die in each round. (Yeah right, who are we kidding.)
On Breeze, Cryocells holds B Elbow to watch for 100 Thieves' rotations from attacker spawn. He deftly takes out Peter "Asuna" Mazuryk, before dashing to safety and using Cloudburst to cover his retreat from mid.
He then repositions to the back of B Wall to watch the push onto B site, peeking the same angle in quick succession to take out three players with pinpoint accuracy.
---
1. Version1's Zander clutches an impossible 1v5
Version1's new in-game leader Alexander "Zander" Dituri may be the best pick-up in the offseason.
In a 1v5 situation on Icebox against NRG, Zander methodically picks off NRG one by one as they struggle to isolate him on A site. When Ian "tex" Botsch had no choice but to attempt to defuse the spike, Zander sprayed him down through the Radianite crate.
To finish it off, he ends the round with a hilarious potato aim spray.
READ MORE: VCT APAC Stage 1 Challengers Group Stage: Schedule, results, teams, where to watch