100 Thieves may be getting the Operator player it needs sooner rather than later.
While duoing with popular Valorant streamer Tarik "tarik" Celik, star duelist Peter "Asuna" Mazuryk hinted that Matthew "Wardell" Yu could be joining 100 Thieves' Valorant roster, following his surprise departure from TSM.
This would appear to confirm a report from Dot Esports' George Geddes that Wardell is at the top of 100 Thieves' priority list as the organization retools its roster.
The team has continued to struggle to nail down the roles for each player, according to Spencer "Hiko" Martin, and one of the biggest missing pieces is a dedicated Operator player so Asuna can focus on rifling.
---
Asuna on Wardell joining 100 Thieves' Valorant roster as their new Chamber main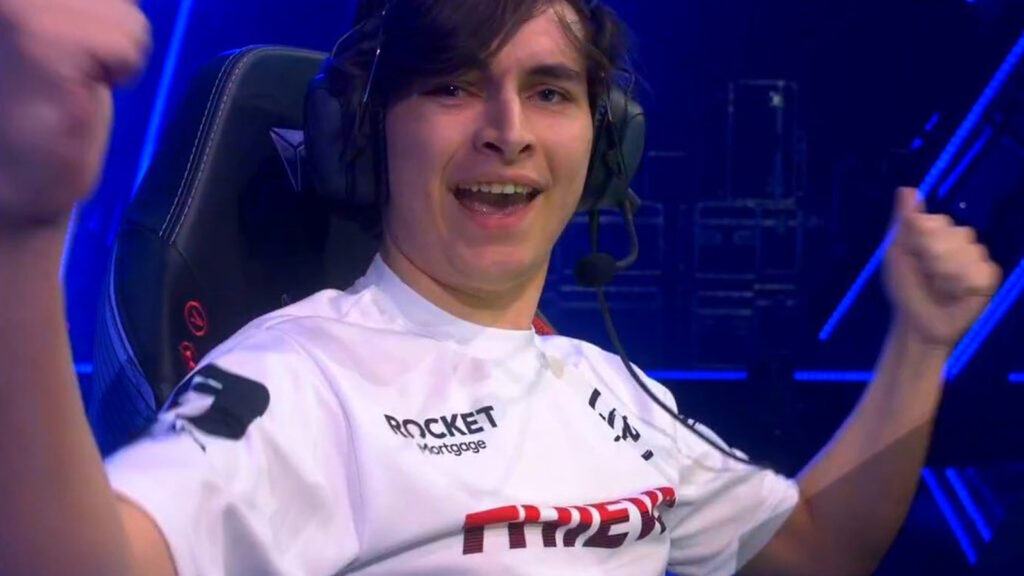 During agent select, tarik called out Asuna for constantly picking flex agents like Sage, Breach, and KAY/O, instead of playing his usual duelist role. Since Asuna was practicing a new role in ranked, he concluded that 100 Thieves must be about to sign Wardell, who is also known for playing Jett.
However, Asuna said that even if Wardell was signed by 100 Thieves, he would still be the team's primary duelist on Jett. Instead, Wardell would play French sentinel Chamber on every map, an agent he has looked increasingly comfortable on in TSM's recent tournaments.
Asuna's response was evasive and he neither confirmed nor denied that Wardell would be joining the team. That said, the fact that he was able to discuss Wardell's potential role within the team suggests that 100 Thieves has at least considered adding the former TSM superstar.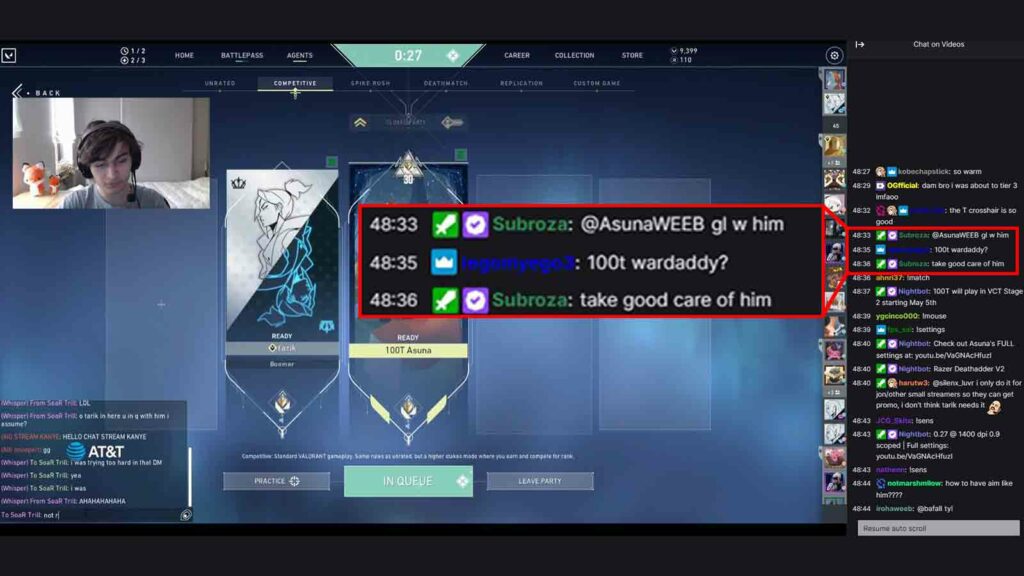 TSM's Yassine "Subroza" Taoufik later hopped onto Asuna's stream, saying, "Good luck and take care of him," as if Wardell had already joined 100 Thieves.
---
---
Wardell mutually parted ways with TSM after deciding not to join the team in moving to Austin, Texas. He is now one of the most eligible free agents in North America's Valorant scene, known for his incredible skill on the Operator.
The rumor mill continued to spin after Wardell raided 100 Thieves CEO Matthew "Nadeshot" Haag in a recent Twitch stream.
Nadeshot has made his goals for the team clear – the aim has always been to win championships. The North American organization recently signed Sean Gares as its new head coach and Daniel "ddk" Kapadia as its Valorant roster's general manager, part of its renewed efforts to find success in the VCT.
100 Thieves' Valorant roster recently added Sean "bang" Bezerra and Noah "jcStani" Smith, but they are on loan from TSM and Pioneers respectively. This means the organization still has the freedom to swap out players before the start of the VCT NA Stage 2 Challengers qualifiers in May.
READ MORE: Valorant Champions Acend bench IGL Bonecold in first roster change since June