Hunter "BabyJ" Schline did not hide his frustrations after his shock removal from the 100 Thieves Valorant roster.
The 23-year-old Valorant pro player said that he felt betrayed on stream, after being blindsided by the organization. He also thinks that 100 Thieves already had the player changes in the works before they made the announcement, choosing to keep him and ec1s in the dark.
BabyJ felt betrayed by 100 Thieves after being removed from the roster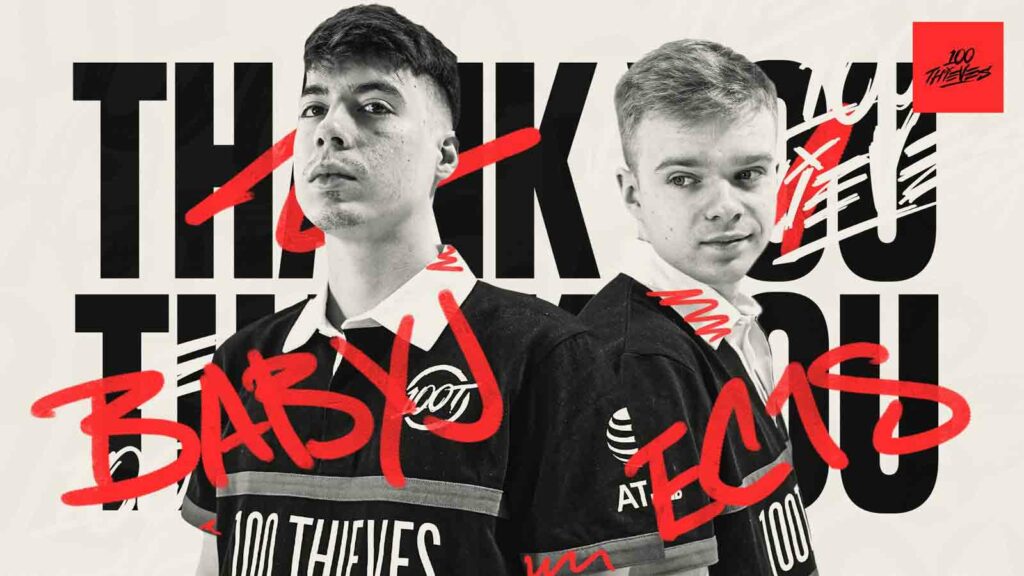 BabyJ said that he was disappointed in his former team for making this decision. "I'm definitely pissed and mad," he expressed. "I got back-doored for sure and I was blindsided."
He also did not agree with 100 Thieves founder and CEO Matthew "Nadeshot" Haag's justification for the changes.
Nadeshot had hinted that BabyJ and in-game leader Adam "ec1s" Eccles didn't have the same approach to how the game should be played, but the former 100 Thieves player believes that there are many ways to win in Valorant.
Above all, an open and adaptable mindset is important to have in order to find success.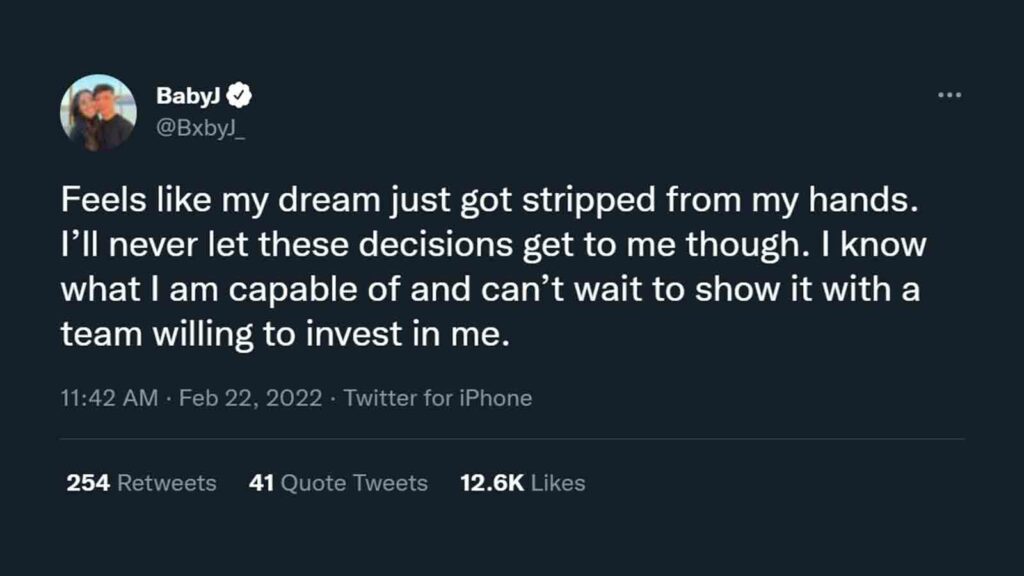 "I think I've learned a lot in the short time I was playing with 100 Thieves," he shared. "I realized you have to adapt to this game and you need to be prepared for a million scenarios. The top teams are going to consistently win, and the best teams are those who are good at adapting."
---
---
He also blamed himself for 100 Thieves' loss to Cloud9 on Breeze, because he couldn't fend off their attacks and anchor a site as Cypher. "Cloud9 had a good execute anywhere they went. I wasn't adapting to win. I was just adapting not to lose," said BabyJ.
He attributed 100 Thieves' devastating 0-13 loss to The Guard during the VCT NA Stage 1 Challengers Group Stage to an unexpected Sage pick. "They knew we don't play duelists on Ascent, so they counter-picked us and chose Sage instead of KAY/O."
After watching Nadeshot's video, BabyJ said that the only thing he agreed with was that the roster change wasn't based on the team's recent performance.
"I think this was in the works, to be honest. Because they're so fast to start scrimming [with their new members]," he explained. "I think they had this backup plan in the works, which doesn't make sense."
Looking back on his time playing for 100 Thieves, he concluded that it's incredibly crucial for every single member on a roster to have a voice and be heard. As part of a team, everyone should be able to work toward a shared consensus, yet he felt that his opinions were not being heard at times during their scrims.
Moving forward, both BabyJ and ec1s remain on the lookout for new teams.
READ MORE: Fnatic Boaster: 'It feels nice to get that sweet revenge on G2'