The VCT Korea Stage 1 Challengers Group Stage is in full swing, and the top teams are already showing up in peak form.
DRX Vision Strikers took their opening match 2-0 against Desperado with a dominant 13-0 shutout on Ascent.
As the kings of Korean Valorant, DRX have a bright red target painted on their backs, but the team is confident that they remain the top dogs in the region.
In a video introducing Stage 1 Challengers Korea, Kim "stax" Gu-taek's usual showmanship was on full display. "I think it'll be a fight for second place. In the Korean scene, we're first and the rest of them will fight for second," he said.
---
DRX Vision Strikers are gunning for first place in VCT Korea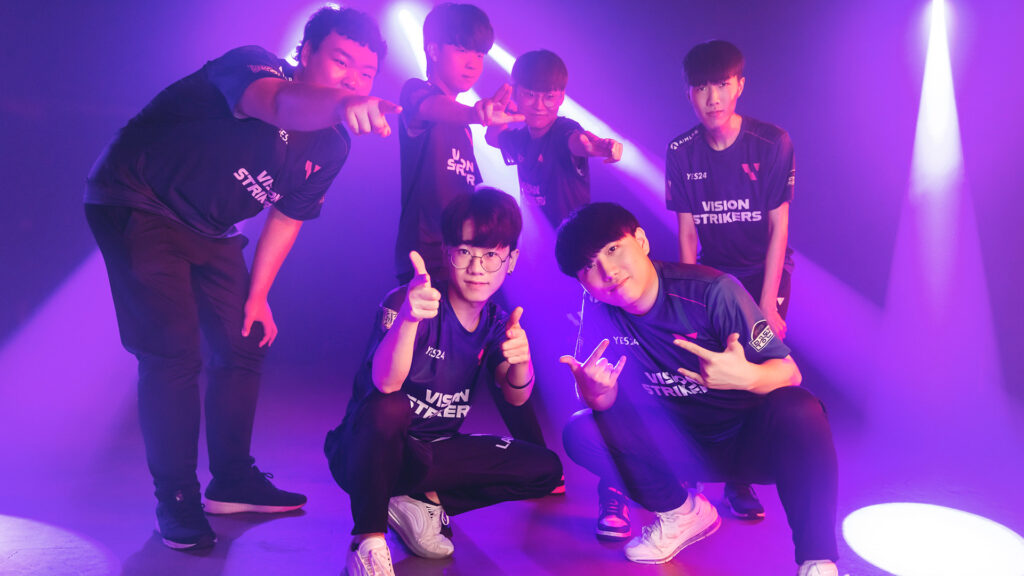 That confidence appeared to be well-founded in their opening match against Desperado. DRX Vision Strikers were unruffled by Desparado's aggressive triple-duelist composition on Breeze, which included Neon, Reyna, and Jett.
They took the map 13-3 without breaking a sweat, despite changing players and roles in the offseason.
Kim "Zest" Gi-seok returned to the team after a prolonged medical leave, taking over in-game leader duties from stax. Yu "BuZz" Byung-chul also transitioned from the duelist role to the team's main sentinel, after playing Jett at Valorant Champions 2021. The duelist position is now filled by Goo "Rb" Sang-min, who was previously the team's initiator.
DRX operated like a well-oiled machine throughout the series. They looked untouchable on Ascent, taking the map in a flawless 13-0 shutout. Zest looked like he had never left competitive Valorant at all, posting an impressive 27/9/17 score line across two maps.
---
---
In a post-match interview, host Lee Jung-hyun asked Rb if there was a difference between how new IGL Zest and stax call in game.
"Yes, definitely. It has to do with the amount of information they get. Zest usually plays Sova, so there's more certainty on enemy setups and positions," answered Rb. "At the end of the day, I prefer Zest as the in-game leader."
What's their recipe for success? Many pro players in Korea agree that the DRX roster is stacked with some of the best players in the region.
"Regardless of the position, I think that MaKo is the best player in Korea," said DAMWON Gaming's Jeong "Esperanza" Jin-cheol, referring to DRX Vision Strikers controller Kim "MaKo" Myeong-kwan.
DRX Vision Strikers will go up next against World Game Star on 25 February.
Their biggest competition in VCT Korea is the rebuilt DAMWON Gaming and On Sla2ers rosters, with the latter featuring former teammate Lee "k1Ng" Seung-won and ex-F4Q player Kim "zunba" Joon-hyuk.
READ MORE: Mixwell returns to G2 Esports main roster, keloqz benched again