Valorant's electric speedster Neon has yet to find much use in pro play.
But over the weekend Team Liquid's Dom "soulcas" Sulcas became the first to play the Filipino agent in the VCT EMEA, an unexpected choice that ended up paying off.
Liquid picked Neon on Haven instead of Jett, and went on to take the map from Natus Vincere 13-9 in the Stage 1 Challengers Main Event, with soulcas posting a solid 19/14/1 KDA.
Soulcas has been a standout player for Liquid, with a 240.5 ACS and the ability to flex between multiple initiator and duelist roles for his team.
In a post-match interview after Liquid's win over Navi, soulcas talked about why Liquid picked the bioelectric agent and what she brings to the table.
---
---
Why soulcas picked Neon on Haven in VCT EMEA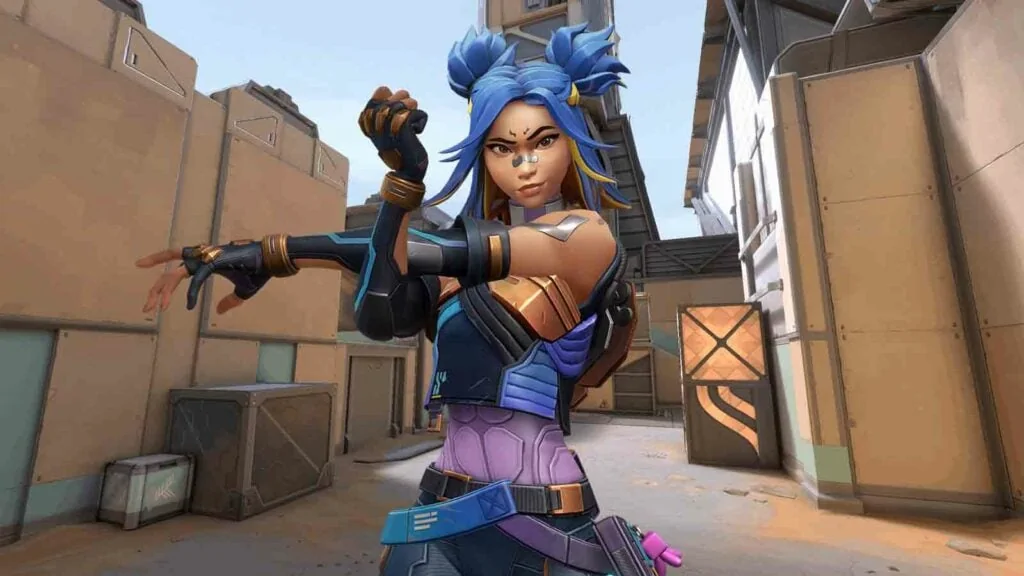 Team Liquid differs from many other pro teams because they do not have a dedicated Jett player. Both Elias "Jamppi" Olkkonen and one-tap machine Adil "ScreaM" Benrlitom have spent time on Jett, but Liquid has conspicuously been moving away from the Korean duelist.
Jett hasn't been in Liquid's compositions for their last three VCT matches, which may have left the door open for the team to consider the speedy Filipino duelist as an alternative.
"When Neon came out, she was a bit of a hit or miss. A lot of people were doubting the agent, and we were too to be fair," soulcas recalls. "It's kind of hard to make the agent work and you have to plan around her a lot."
"But we tried her out on Haven a while ago and we started noticing some success because you can really catch people off guard by creating new timings that they would not usually expect," he explained. "You can just sprint around corners and surprise them."
Soulcas also noted how strong her double stun Relay Bolt is, which is part of the reason why Liquid ended up sticking with her.
Haven is uniquely suited to Neon's mobility because of its three sites, allowing soulcas to rotate quickly and adapt to changing situations in the middle of rounds.
Soulcas was the sole duelist for Liquid on Haven, but he was supported by Jamppi on Chamber, who topped the server with 23 kills and seven first bloods.
While Liquid's win on Haven doesn't yet prove that the blue-haired agent can replace Jett, they've shown that she can be viable in pro play when utilized correctly.
READ MORE: 100T Nadeshot says that sudden Valorant roster changes weren't based on results