The sole Korean representative from their region, Vision Strikers opened Riot Games' first-ever Valorant Champions 2021 tournament with a bang, sweeping Thai team Full Sense on Haven and Breeze 13-5 in Group D.
21-year-old in-game leader Kim "Stax" Gu-taek pulled off an MVP performance as Breach on Haven, with a top 22/11/5 KDA and headshot percentage of 53%, surpassing teammate Goo "Rb" Sang-min's 33%, the second best performing player in-game.
In the post-game broadcast interview, Stax shared about what it was like playing against regular scrim partners Full Sense on the global stage, and how he became so good on Breach.
---
---
Vision Striker's Stax post-game Valorant Champions 2021 broadcast interview after 2-0 victory over Full Sense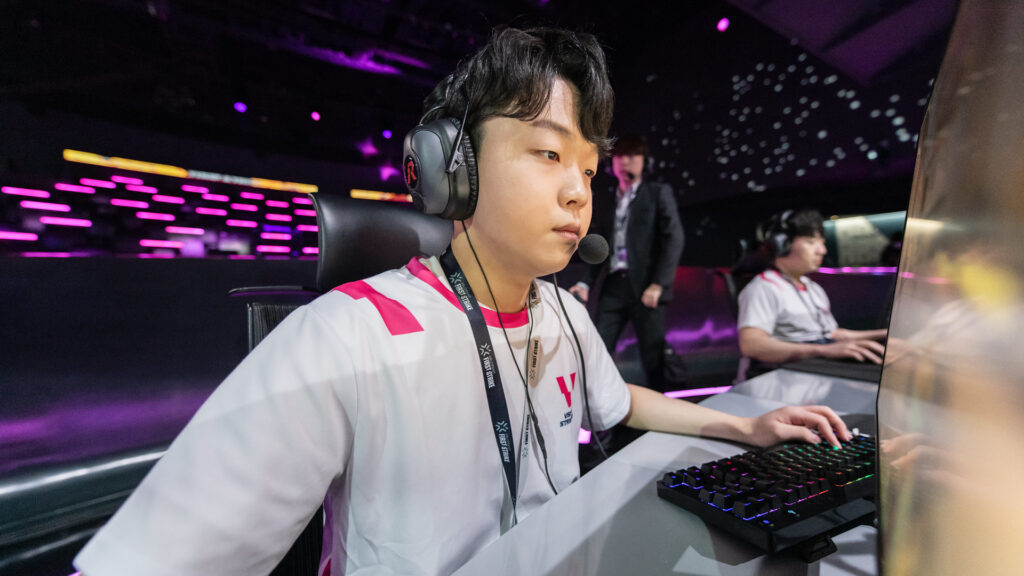 Vision Stikers flew over to Berlin, Germany, earlier for a bootcamp, and therefore found out about their Valorant Champions group while in Europe.
"When we saw Full Sense in that group, we were kind of worried," Stax revealed on broadcast. "Back in Korea, we scrim them quite often, but I think we proved today through our match that we are actually above them."
And because both teams know each other well, analysts and fans were surprised that Full Sense chose Haven in map one, a map that Vision Strikers are historically good on with an 89% win rate.
Stax too, was surprised, because the team expected the Thai representatives to pick Split since they banned Ascent, or choose another map that they were confident on.
"When they picked Haven, we realized that they really wanted to try to fight us on this map," said Stax. "For us, all three maps in this map ban was really advantageous."
Playing confidently on Haven, Stax shone on Breach. Literally and metaphorically. Interviewer Rivington "RivingtonThe3rd" Bisland III was quick to point out that this agent isn't very popular or well used in regions outside of Korea, and wanted to know what Breach means for Vision Strikers.
"I think, like you said, Korea has a playstyle that is team composition [oriented]. We play strats, we bounce plays off one another," explained Stax. "So from the very beginning, in the beta stage of the game, I was forced to play Breach a lot, so now you can say I am Breach himself."
Vision Strikers will take on Fnatic in Group D on December 4 at 4 a.m. GMT+8 | December 3 at 8 p.m. GMT | 12 p.m. PST. Catch all the Valorant Champions matches live on Riot Games' official Twitch channel and YouTube page.
READ MORE: Lakia explains why Vision Strikers heavily rely on a six-man roster