Following Ylona Garcia's earworm anthem for Filipina agent Neon, Valorant shifts its focus back to Korea and its stellar hip hop scene with "Can't Slow Me Down", a new official song dedicated to Jett.
This isn't the first time that Korea took the main stage of Valorant's music endeavors. Riot Games Korea previously released a song titled "Operator", a reference to the game's powerful sniper rifle.
---
Jett skydives into Seoul and listens to Korean hip hop in Can't Slow Me Down music video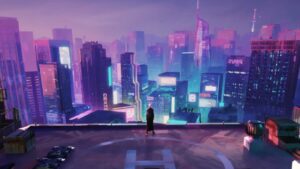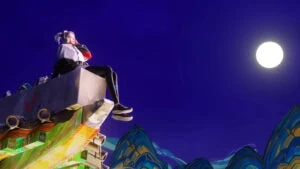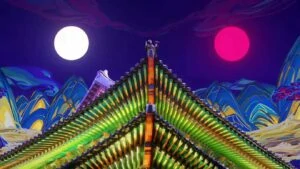 The music video is a flashy montage of Jett's invigorating attitude in and out of the game. Aside from her Blade Storm plays and Tailwind resets, the agent skydives into Seoul and traverses familiar rooftops and alleyways in a fresh athletic outfit.
Could this be a sign of a new skin for the duelist? We certainly hope so.
The MV does a great job at harmonizing a very trendy Jett with the ancient cultural elements of Korea. If you watch closely, the cinematic showcases modern landmarks such as Namsan Tower and Lotte World Tower, as well as the traditional design of an irworobongdo.
---
---
Riot Games Korea also mentioned that the hit song was solely produced for the video. Popular hip hop duo GroovyRoom produced the track, while rappers IIIBOI and Mirani performed the catchy verses and chorus.
The two rappers first garnered attention as contestants during the ninth season of the Korean rap competition show "Show Me The Money." While spitting bars and dissing rappers are their forte, they consider themselves "hot-blooded gamers" who frequently play League of Legends.
GroovyRoom is no stranger to the Korean gaming and esports scene. The producer duo was also behind LCK team Gen.G's anthem in 2021, which featured K-hip hop stars Jay Park and pH-1.
You can watch the full music video down below:
Follow ONE Esports on Facebook for more Valo news, guides, and highlights.
READ MORE: TenZ and Kyedae's duo queue goal is the perfect Valentine's Day story