The TSM Valorant roster continues to struggle in the North American region, most recently falling short in both open qualifiers for VCT NA Stage 1 Challengers. This means that they'll be out of the VCT circuit till Stage 2 Challengers in May, a long time to spend sitting on the sidelines.
Now, TSM's Vice President of Esports, Dominic Kallas, has taken to Twitter to acknowledge the need for changes, hinting at possible roster changes moving forward.
---
Another round of TSM Valorant roster changes may be in the works for VCT NA 2022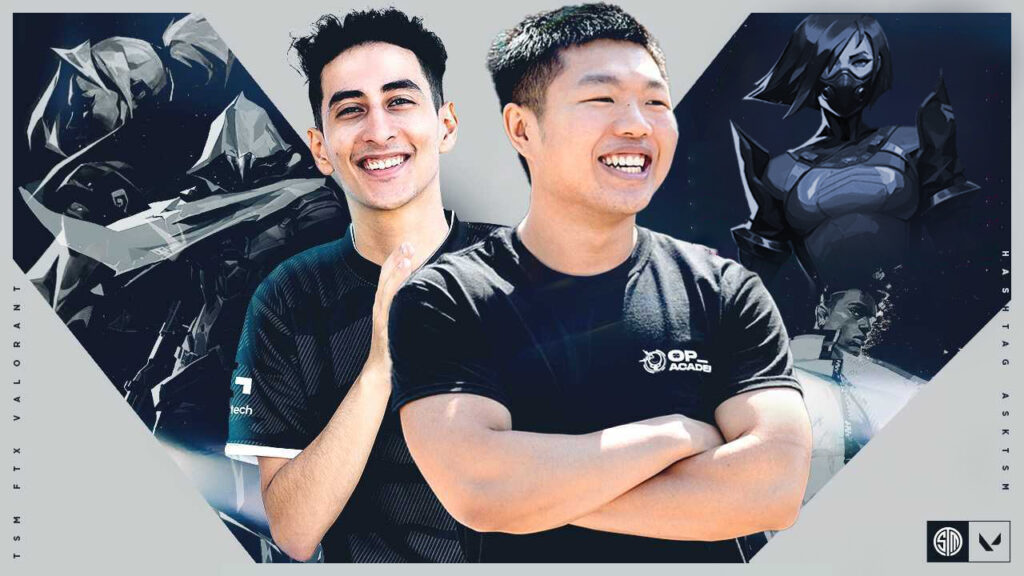 A lot needs to change within the team to reach the standards TSM has set for itself, according to Kallas.
TSM's General Manager has been given full agency to decide who is "talented, motivated, coachable, and overall the best fit for the team going forward". Kallas described this as a methodical "process", and it seems like the brand new TSM roster may be undergoing some changes yet again.
After the roster overhaul process has been completed, TSM's Valorant team will move to a centralized location in Austin, Texas, with the goal of improving teamwork, setting expectations for practice and work ethic, and resetting the culture.
Kallas also plans to have TSM participate in every open event possible until the next VCT Stage 2 Challengers open qualifiers. While some have derided competitions outside of the VCT as "Mickey Mouse" tournaments, these events can help new teams accumulate valuable experience and build chemistry.
The North American organization had high hopes going into the 2022 VCT season, after signing former FaZe Clan duelist Corey "corey" Nigra and Daniel "Rossy" Abedrabbo in January this year.
Unfortunately, the team fell short of qualifying for the VCT Stage 1 Challengers main event after losing to Knights and Akrew during the first open qualifier, followed by two more devastating losses to Ghost Gaming and Built by Gamers in the second open qualifier.
In an almost poetic stroke, their latest defeat was to a Built by Gamers roster fielding Sean "bang" Bezerra from TSM's bench.
In the meantime, Kallas says that TSM will do its best to keep the community updated on the process as they make the necessary changes.
---
---
The North American Valorant community reacts to TSM's recent struggles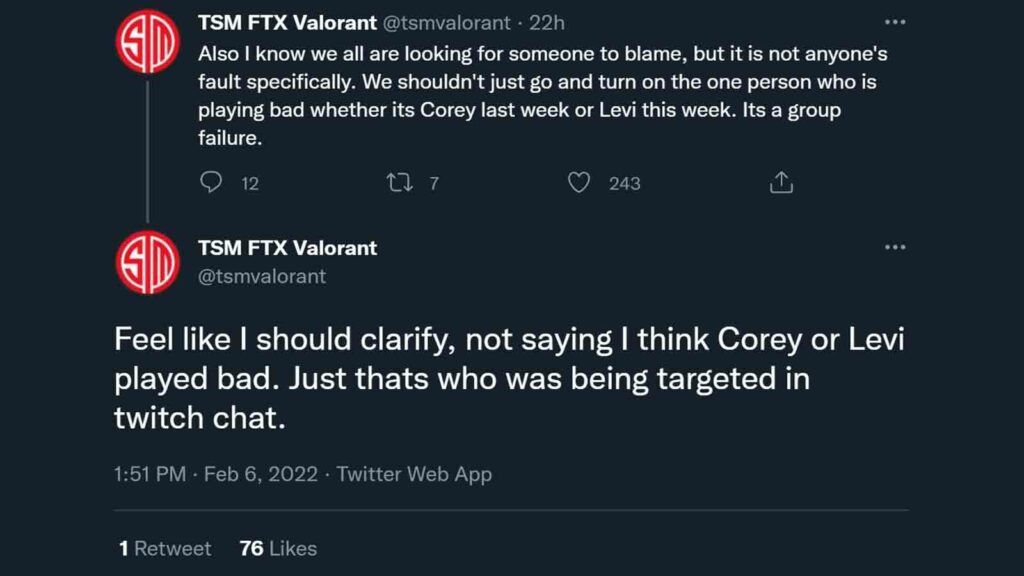 In the aftermath of the VCT NA Stage 1 Challengers open qualifiers, Valorant fans haven't held back in criticizing the performance of TSM's players. Nevertheless, the organization is keen to shift the heat away from individual players, clarifying that it is not anyone's fault specifically but rather a "group failure".
Sentinels' Hunter "SicK" Mims also came to his rival squad's defense by pointing out that the criticism they received wasn't quite justified. This TSM roster is still relatively untested, and as SicK said, the "brand is the only reason people think it's deserved criticism".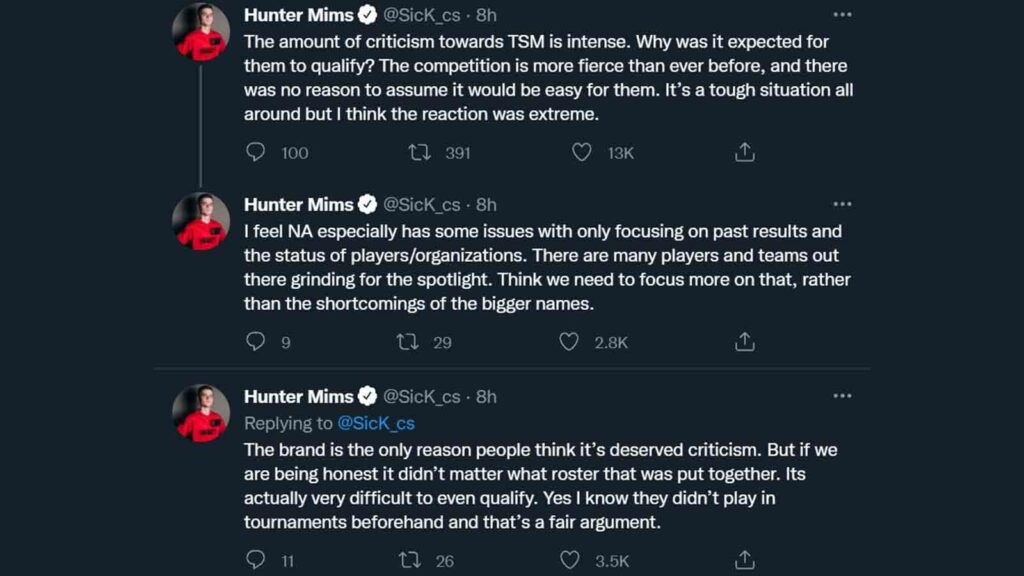 "The competition is more fierce than ever before, and there was no reason to assume it would be easy for them," said SicK. "There are many players and teams out there grinding for the spotlight. [I] think we need to focus more on that, rather than the shortcomings of the bigger names."
The VCT NA Stage 1 Challengers open qualifiers saw many fresh faces and teams qualify to the main event, and it's clear that there are many new teams stepping up their game.
TSM will get its next shot at qualifying for the main Challengers event during the VCT NA Stage 2 Challengers open qualifiers, set to begin sometime between May and June this year.
READ MORE: How much is the average Valorant pro salary? Sentinels ShahZaM shares on stream