After a shaky start to the year, TSM FTX has picked up much-needed victories in the YFP Winter Classic and Knights Monthly Gauntlet tournaments.
They faced T1 and FaZe Clan on the way to win the YFP competition, and took on a newly-rebuilt 100 Thieves roster in the grand final of February's Knights Monthly.
The roster failed to find success in the VCT NA Stage 1 Challengers open qualifiers, and missed out on the Group Stage event.
But after TSM's Vice President of Esports, Dominic Kallas, signaled a willingness to reexamine the roster and make changes, the team is pressing ahead by taking part in every open event it can.
They are looking to reclaim the form that helped them rise to the top of North American Valorant in the early days of the game. The recent wins provide a boost to the struggling roster as they work to get into shape for the VCT NA Stage 2 Challengers qualifiers in the months ahead.
---
---
TSM finally find success with wins over 100 Thieves, T1, and FaZe Clan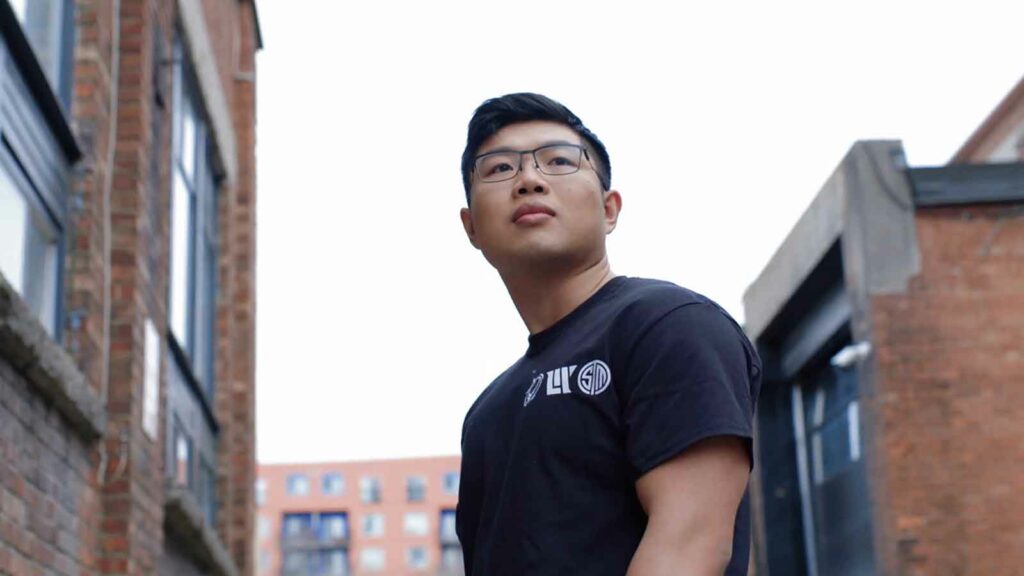 Former FaZe Clan player Corey "corey" Nigra shone brightly in the wins over his former organization and T1, where TSM picked up clean 2-0 victories.
Corey topped the scoreboard in both series as the main duelist, supported by Matthew "Wardell" Yu on Chamber. He posted a total of 39 kills in both games, looking very comfortable on Raze and Jett.
The game against the new 100 Thieves roster was far closer in the Knights Monthly Grand Final, with two nail-biter overtime maps on Icebox and Split.
They eventually closed out the series with another tight 13-10 win on Ascent, which saw 100 Thieves abandon their zero duelist composition and put Peter "Asuna" Mazuryk back on Jett.
Wardell was the star of that series, boasting 73 kills across three maps and a +24 K/D differential. Since moving away from his signature Jett, Wardell has found considerable success on Chamber in his recent games. Against 100 Thieves, the 23-year-old found a whopping 15 first bloods on the French sentinel, nearly double that of Corey.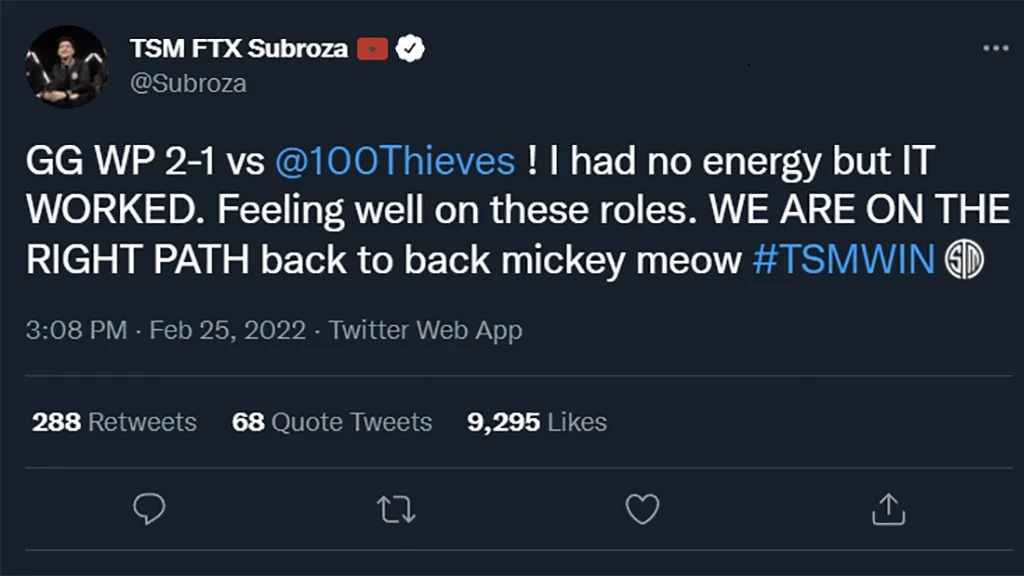 Yassine "Subroza" Taoufik felt good about the team's progress. "Feeling well on these roles. We are on the right path," he tweeted after the win.
TSM FTX are currently on a 12-game win streak, and fans will be watching to see if they can show the same form in VCT NA Stage 2.