Bleach is going onward and upward, and there's still a lot of blood left to be shed in the Thousand Year Blood War.
Bleach TYBW part 3 is confirmed to release next year, according to the Bleach anime's official Twitter account.
The new arc, titled The Conflict, features even higher stakes following the conclusion of TYBW part 2 — which ends with an added massive fight that was not featured in the manga.
Bleach TYBW part 3: The Conflict is coming in 2024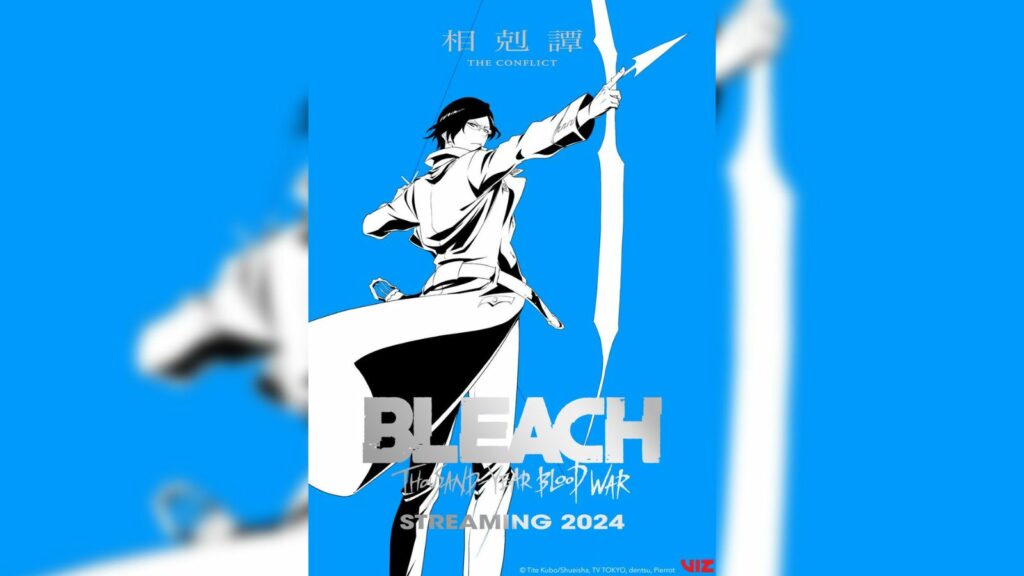 While the trailer does show some upcoming clips from TYBW part 3, most of it is focused on CG renders of some highly anticipated moments from the rest of the manga.
While some are obvious — like Ichigo Kurosaki's already revealed dual Zangetsu and Uryu Ishida's bow — there are more subtle hints that will be an Easter egg for manga readers, including chairs, pinwheels, and eyes.
Hopefully, with the frenetic pace the anime has been on since the beginning, it's only teeing up for yet more added content from Bleach's creator, Tite Kubo. The author and artist of the Bleach manga has been heavily involved with production, and it's certainly paid off with new, exciting reveals that even longtime fans aren't able to see coming.
You can watch the full trailer here.
---
---
READ MORE: Bleach TYBW part 2 finale makes decade-long wait worth it