If you've been playing tank heroes in Mobile Legends: Bang Bang, one of the highly recommended items that top players build is Dominance Ice.
It may seem like a no-brainer to some, but some players still underestimate how important this item is, especially in high ranked games.
Here are three reasons why you should prioritize the extremely versatile item Dominance Ice in every MLBB match you play.
The heal and shield meta is still very much alive in Mobile Legends patch 1.6.10
Alice, Paquito, Ruby, Yu Zhong, and Balmond are some of the heroes that are still popular in the current patch 1.6.10 meta.
All of these heroes have one thing in common — they either have an unbreakable shield, or an overpowered healing skill.
Dominance Ice counters all of those heroes. The item's passive, Arctic Cold, reduces the shield and healing of all nearby enemies by a whopping 50%. Having this item alone makes you a walking kryptonite against heroes who are currently dominating in the meta.
---
---
Dominance Ice for tank heroes is cost efficient when built early
Dominance Ice gives the wielder stats that are very crucial in high-level play.
First off, it's the only tier three defense equipment that provides a movement speed boost of 5%. Also, it's one of the only two items that includes mana, which pays off in the late game.
Dominance Ice's passive alone decreases shields, heals, and attack speed of nearby enemies, and provides everything you need to have to survive in the current patch 1.6.10 meta.
Dominance Ice gives your allies flexibility in their item build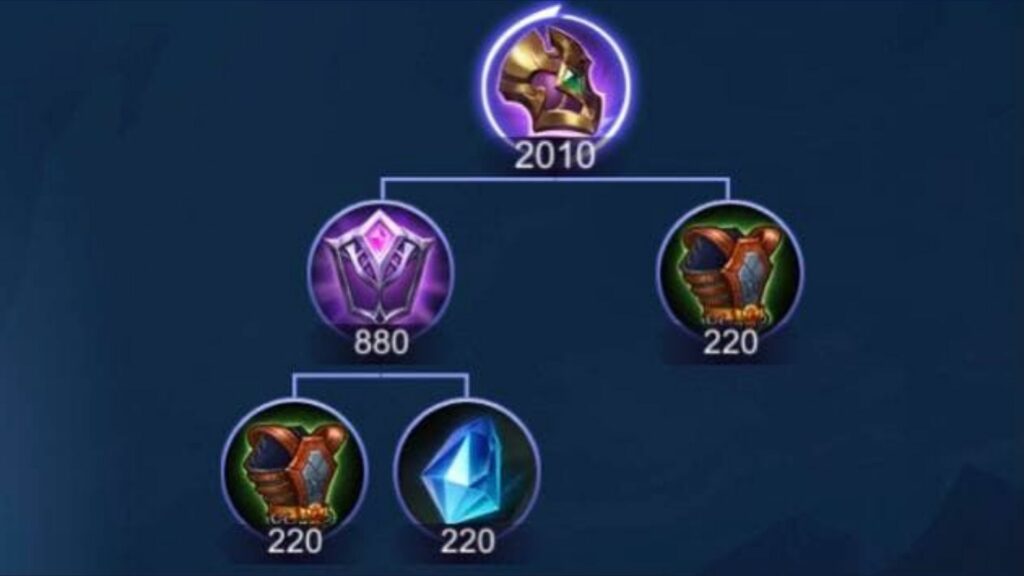 There are two other items that have the ability to reduce the healing capabilities of enemies, namely Necklace of Durance and Sea Halberd.
Necklace of Durance is mainly used by mage heroes, while Sea Halberd is used by physical damage heroes. While both these items are great against a heal or shield heavy composition, mages and marksmen may miss out on much more important equipment.
Ultimately, tanks should take this responsibility, for their sole purpose is to make the lives of their allies a lot easier, and Dominance ice just does all of that.
READ MORE: Mobile Legends patch 1.6.10 notes: Every update, buff, nerf, and revamp