The VCT NA Stage 1 Challengers Main Event is in full swing. Out of the 12 teams, only eight will move on to the playoffs stage, where they will compete for a spot at the first Valorant Masters and international LAN event of the year.
Over the course of the open qualifiers, we saw new teams rise to the top of North American Valorant, all bristling with fresh and hungry talent. These teams will be looking to prove themselves against mainstays like Sentinels, Cloud9, OptTic Gaming, and 100 Thieves, and the competition is looking pretty stacked.
Here's are my predictions for the teams that will make it out of each group and advance to the playoffs.
---
Group A
Cloud9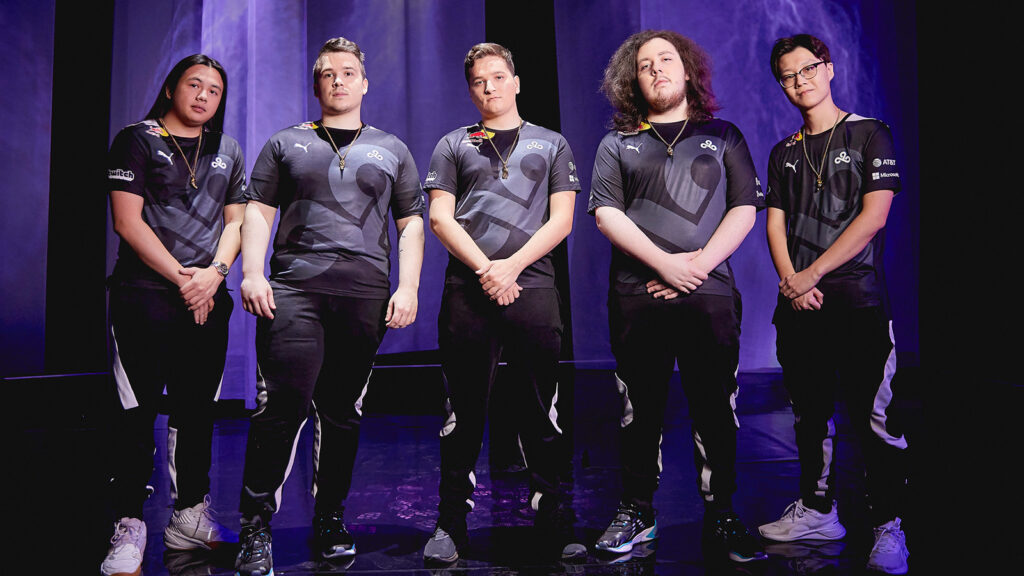 Cloud9 is one of the four teams that received a direct invite to the main Challengers event. Fans are eager to see if they can continue the form they showcased at the end of 2022, and things are looking up so far.
The team won their opening match against 100 Thieves in convincing fashion, with Nathan "leaf" Orf and Erick "Xeppaa" Bach topping the scoreboard.
I am also thoroughly enjoying Anthony "vanity" Malaspina's calling for Cloud9 right now. Even on defense, they are incredibly fun to watch with their trap plays.
On Split, they use sound cues or Chamber's and Killjoy's utilities to obtain information on enemy movements. They then use Astra's Gravity Well, Breach's Fault Line, or Raze's Paint Shells to push their opponents back. They successfully deny so much space, before taking the fight to the enemy team.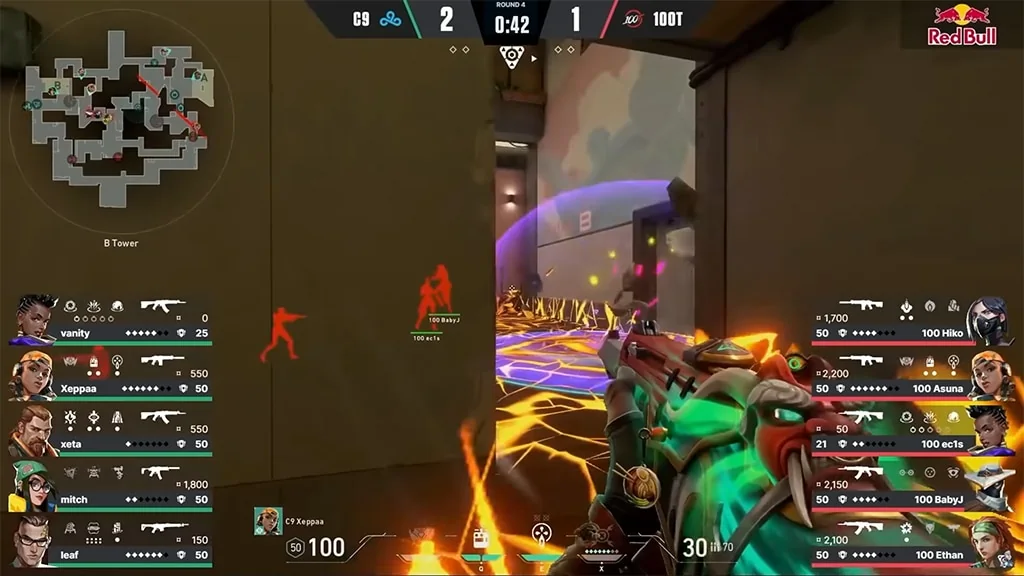 When attacking, I particularly like how they use utility to clear space on set executes. You can see an example of this on B site on Breeze, during their match against 100 Thieves.
For starters, they throw KAY/O's Zero/Point back site to check for anyone hiding there and suppress them, followed by the Frag/ment grenade and Viper's Snake Bite molly for double damage.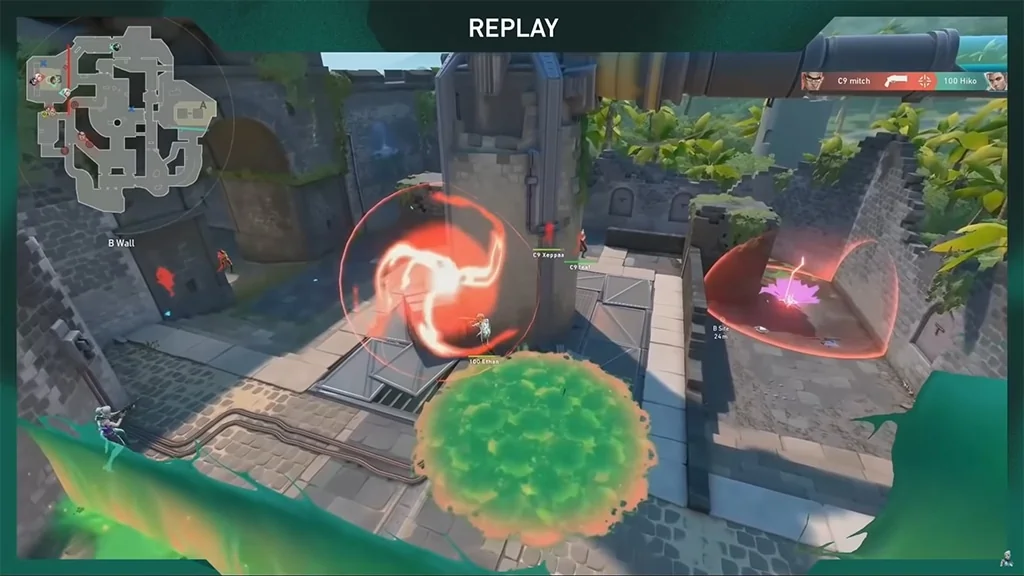 A second Snake Bite in the middle of the site inflicts the vulnerability debuff on Ethan "Ethan" Arnold's Skye. Son "xeta" Seon-ho then fires Sova's Shock Bolt toward the same area for additional damage.
As this is happening, Vipe has her Toxic Screen up to block vision from the spawn side rotation. This execution was initiated by Sova's Recon Dart and Owl Drone, which successfully tagged Ethan, just one of the many overwhelming pieces of utility that disrupt the positioning of the defenders in B site.
These plays allow Cloud9 to effectively take control of the site and take favorable fights. And with the raw skill that each of their players brings to the table, they should easily take first place in their group.
---
---
XSET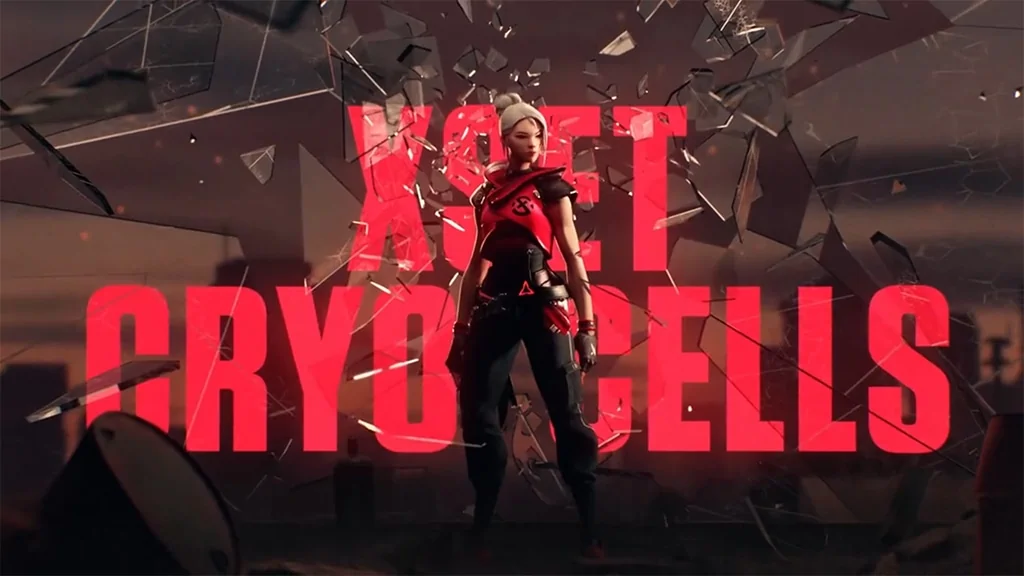 XSET has embarked on a rigorous training regimen since the end of 2021, in preparation for the VCT 2022 season. The team already looked in good form during their win over NRG at the Nerd Street Gamers Winter Championships Open Qualifier, while still playing with Bryce "PureR" Lovell.
However, they soon replaced PureR with star Jett player Matthew "Cryocells" Panganiban, formerly from SoaR. Cryocells fit into the team like a missing piece, and XSET continued to add to their win column with his standout Jett play.
The addition of Cryocells has also helped Zachary "zekken" Patrone reach a new level of fragging. Together with Cryocells, the two make up a formidable duo.
I believe that XSET now has what it needs to compete for a top three spot in North American Valorant.
They will play Cloud9 this weekend in what is probably their biggest match of the season. The game will serve as a litmus test as to whether Cryocells can go up against one of North America's best Jetts in leaf, and also if XSET can hold their own against one of the region's best teams.
Either way, I think that XSET should comfortably make it out of their group in second place.
---
The Guard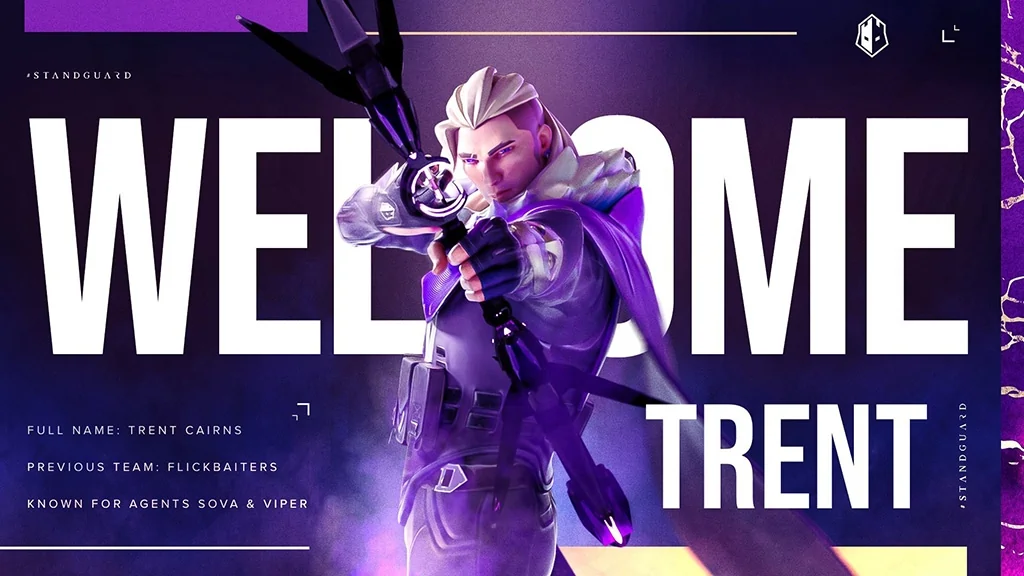 This is the team that has generated the most buzz in the North American scene. When The Guard first entered Valorant, it was built around a core featuring former Fortnite pro and Dignitas Valorant player Harrison "Psalm" Chang and fresh faces Michael "neT" Bernet and Jacob "valyn" Batio.
Both neT and valyn were unknowns in the scene then. NeT was still trialing for a permanent team, while valyn was playing with a Complexity roster that was struggling to break into the Tier 1 space.
Now, they seem to have found a winning formula with the addition of Jonah "JonahP" Pulice, Ha "Sayaplayer" Jung-woo, and rising superstar Trent "trent" Cairns.
Coached by Matthew "mCe" Elmore, The Guard has become a well-oiled machine with players that excel in their individual roles. For instance, they have displayed stellar utility usage to get Sayaplayer into position and amazing retake capabilities with JonahP's flashes.
With Valyn, neT, and especially Trent, they also have three players who can come in clutch in crucial moments. This team can play around solid defaults, but also explode onto sites when they need to switch up the pace.
More recently, The Guard took down FaZe Clan and T1 during the Stage 1 open qualifier and won their opening game in Week 1 against Luminosity Gaming.
The Guard walks into the Main Event knowing that they can hang with the best. That said, they are probably not a top three team in North America yet, and I would put them in sixth place right now behind Cloud9, XSET, OptTc, Sentinels, and NRG. However, I am optimistic about them placing at least third in this group.
---
A toss-up between Luminosity, Evil Geniuses, and 100 Thieves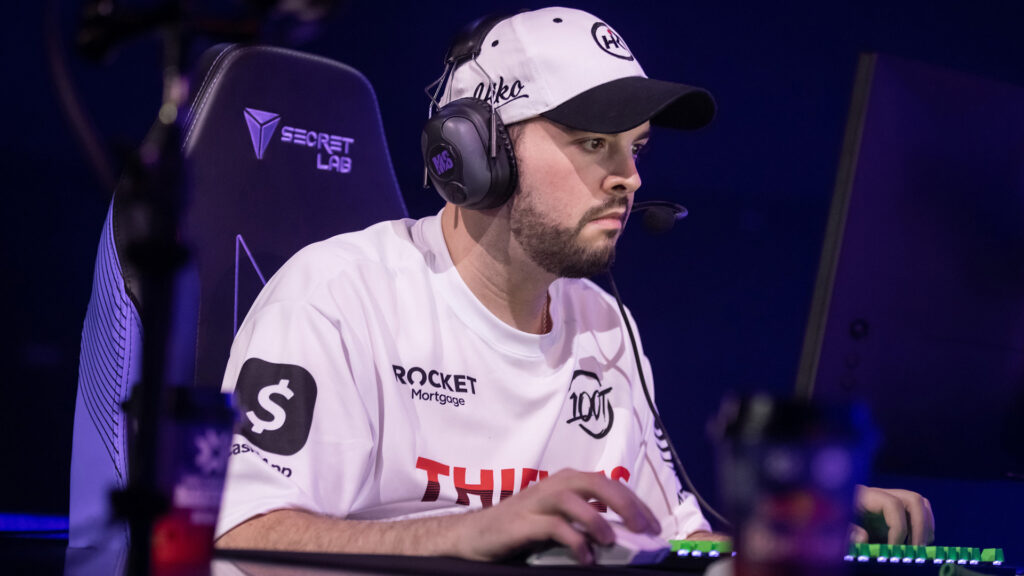 I'll just have to say it – there's a good chance that 100 Thieves will not make it out of this group. Having said that, it remains a toss-up between Luminosity, Evil Geniuses, and 100 Thieves. They are very evenly-matched, so it's hard to say who will come out on top.
100 Thieves can probably look competitive again in time, but their first game against Cloud9 suggests they may need to adjust their playstyle. The problem may lie in the fact that three of their players are too passive.
As the in-game leader, Adam "ec1s" Eccles must call the shots and place stars around the map as Astra to support his team and set up plays. Meanwhile, Spencer "Hiko" Martin usually hangs back on Sova so he can drone and dart for the team, while Hunter "BabyJ" Schline lurks around the map.
They each perform well in their roles, but I'd love to see BabyJ take more fights alongside Asuna and Ethan when they enter sites. Ec1s could be the one lurking instead, since he's already going to be at the backline placing stars.
But if they want to keep BabyJ as the team's lurker, I think they have to utilize him better in terms of finding or breaking utility to force rotations or counter-utility from the other team.
I'm also hoping that Ethan plays more KAY/O on maps like Ascent and Breeze. He has what it takes to be one of the best Valorant players in 2022, but if he keeps playing in a system that doesn't allow enough aggression, I believe that 100 Thieves may still have a hard time making it to the top.
This creates opportunities for teams like Luminosity and Evil Geniuses to score upset wins and go through to the playoffs. While these two teams are fielding new rosters, they pack a lot of punch.
If I had to choose the fourth team to make it through Group A, my pick is Luminosity.
---
Group B
Sentinels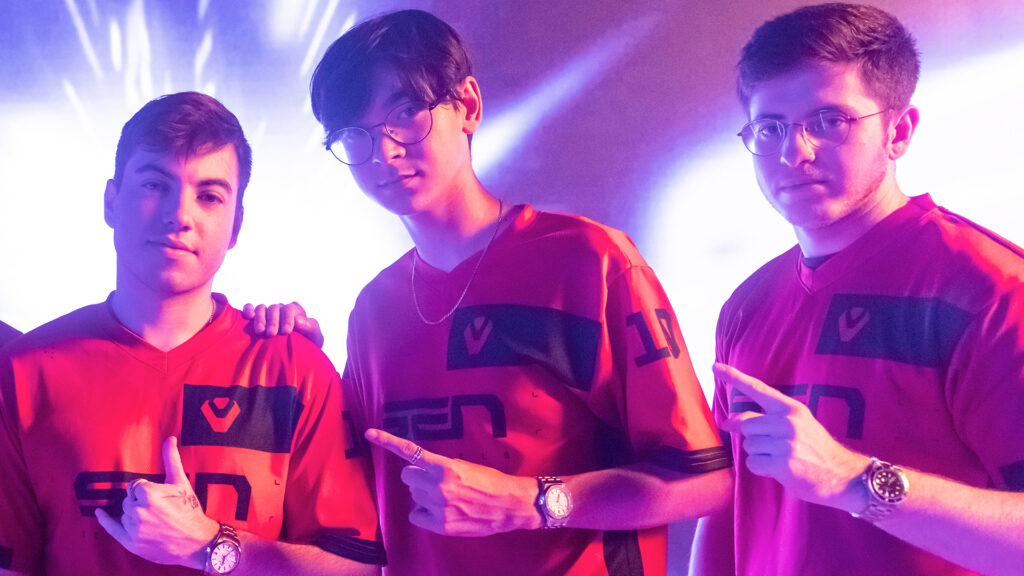 Sentinels are in good form right now. Despite all the criticism they get for streaming too much, not practicing, or even not changing how they play, I believe they have actually proven that they can evolve as a team.
Their Fracture game against NRG is a great example of this. Sentinels put Hunter "SicK" Mims on Astra instead of Skye, and Michael "dapr" Gulino on Chamber. In the meantime, in-game leader Shahzeb "ShahZaM" Khan stepped into the role of Breach.
On Bind, they opted not to run the double initiator composition either, putting SicK back on Raze. I'm starting to believe that ShahZaM wants to stick to an agent composition and playstyle that his team is comfortable with, instead of simply following what is meta.
You don't need to make SicK play KAY/O, and you don't always need Raze on Fracture. At the end of the day, Sentinels wants to continue to play their own game and leverage their solid teamwork and fundamentals to win games. And they can do this successfully, because of the sheer amount of talent in the team – I'm looking at you Tyson "TenZ" Ngo – and their excellent chemistry.
I believe this North American powerhouse will finish first in their group.
---
NRG Esports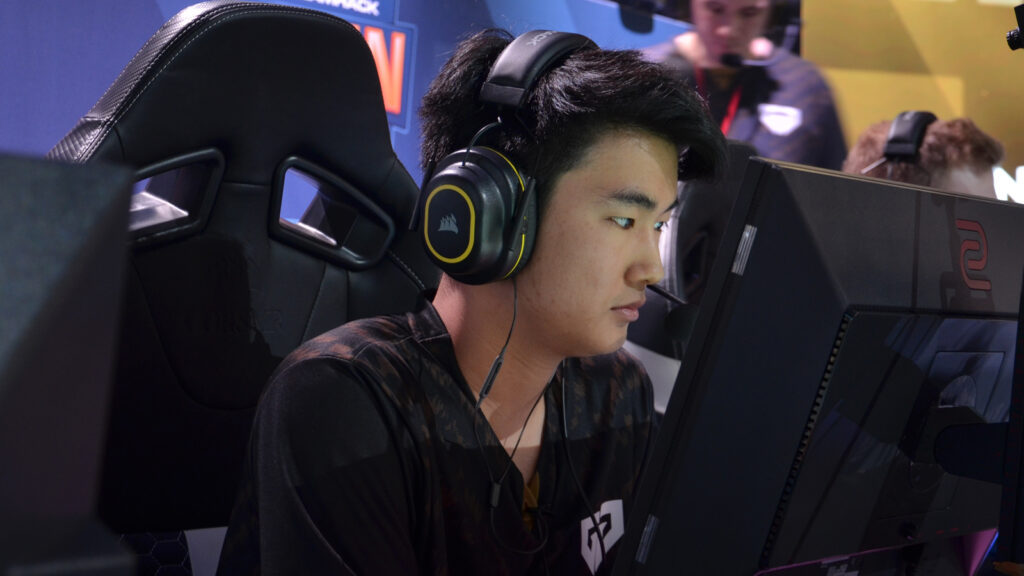 I want to commend NRG's management for being so patient with building this team and watching them progress. NRG has fielded so many different players and agent compositions to get to where they are today.
Former Cloud9 player James "hazed" Cobb has been a huge asset to NRG's most recent success. In a recent post-match interview after they qualified for the Main Event, hazed said that he wanted to add more structure and decision-making capabilities in mid-round scenarios.
This sounds like he's implementing a more disciplined playstyle, which means no unnecessary peeks, playing the numbers advantage, and focusing on map control. And it has paid off splendidly.
This NRG roster has so much firepower in Bradley "ANDROID" Fodor, Ian "tex" Botsch, Daniel "eeiu" Vucenovic, and Sam "s0m" Oh that the addition of a strong in-game leader will only elevate their play even further.
This all-star lineup of talented aimers and the coaching and leadership of Josh "JoshRT" Lee and hazed means that NRG also looks super solid on eco rounds. The team has turned sheriff and frenzy rounds in their favor, even against a full rifle buy.
With this ability to win seemingly lost rounds, I think chances are good that they'll make it out of groups behind only Sentinels.
---
Version1
This team looks pretty terrifying right now. Since the addition of Alexander "Zander" Dituri as in-game leader, everything seems to just click in place for Version1.
Of course, he has an incredibly talented team to back him up as well. Maxim "wippie" Shepelevis is an immovable blockade that denies entry to sites, and I love the quick trades that come out of Version1 when Jordan "Zellsis" Montemurro is popping off. Erik "penny" Penny also continues to show off the form that turned him into a walking highlight reel during Masters Reykjavik last year.
Their record during the VCT Stage 1 Challengers is nothing short of impressive, and not a single team has taken double-digit rounds off them. But this is a stacked group – every team here is capable of truly testing them and even taking them down.
With that said, I believe they'll finish third in the group.
---
Rise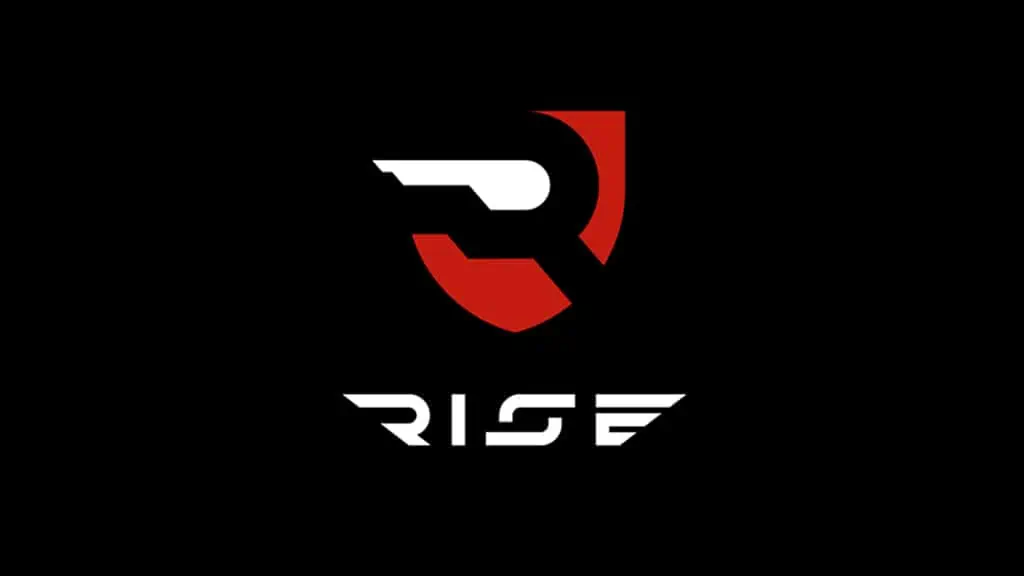 Rise did not look good during the first Open Qualifier of Stage 1 Challengers. A lot of mistakes were made and individual plays didn't pay off, resulting in a difficult loss to NRG. But this could be attributed to the fact that Rise wasn't using a coach for the Open Qualifiers who could call a timeout and help review issues going on during the matches.
Two things have helped Rise get back on track, according to in-game leader Kevin "poised" Ngo – the addition of former TSM X coach Addison "zecK" Gorzec, and the will and confidence to make aggressive plays.
Derrek "Derrek" Ha is now entering sites and showing up to trade his teammates. Ryan "Shanks" Ngo is excelling on the Operator as well, and Jason "neptune" Tran has put up some great performances.
Together, Rise is a force to be reckoned with. They should make it out of this group in fourth place.
READ ALSO: You could soon be playing Valorant on your PlayStation or Xbox console