After making the switch from Europe to North America, 100 Thieves' newest member, Adam "ec1s" Eccles, has shared his thoughts on the difference he noticed in pro Valorant practice games between the two regions.
For instance, he thinks that North American teams don't have the same discipline when it comes to scrims compared to their European counterparts.
North American teams troll in pro Valorant practice games, according to 100 Thieves ec1s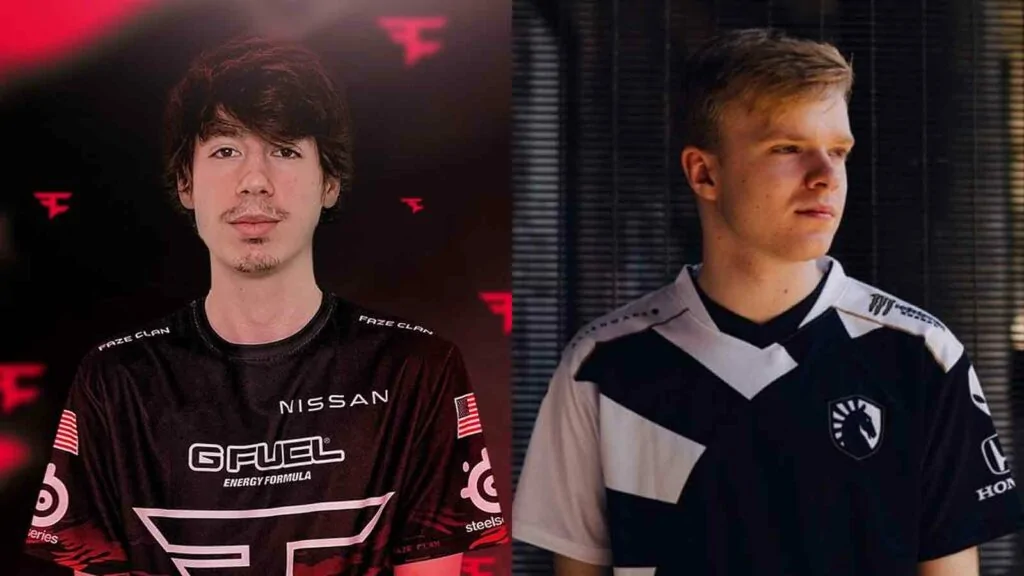 The 21-year-old British pro player has a long competitive career. He started competing in Valorant when the game was still in its beta phase in early 2020 with the then unsigned fish123 roster.
That roster was eventually picked up by Team Liquid a few months later, and ec1s has since been a mainstay in European Valorant. Even after being benched by Team Liquid in early 2021, he went on to stand in for Ninjas in Pyjamas and a couple of other unsigned teams.
After making the switch to North America and signing with 100 Thieves, ec1s noticed that scrims were very different in his new region.
"In NA, we've had pro teams doing well, and then they just start full trolling because they're losing," says ec1s.
---
---
Ec1s believes that the pro Valorant practice games in Europe are more disciplined because both teams play out their scrims to the best of their ability. He acknowledges that there are some European teams that troll in practice, but it isn't as common compared to North America.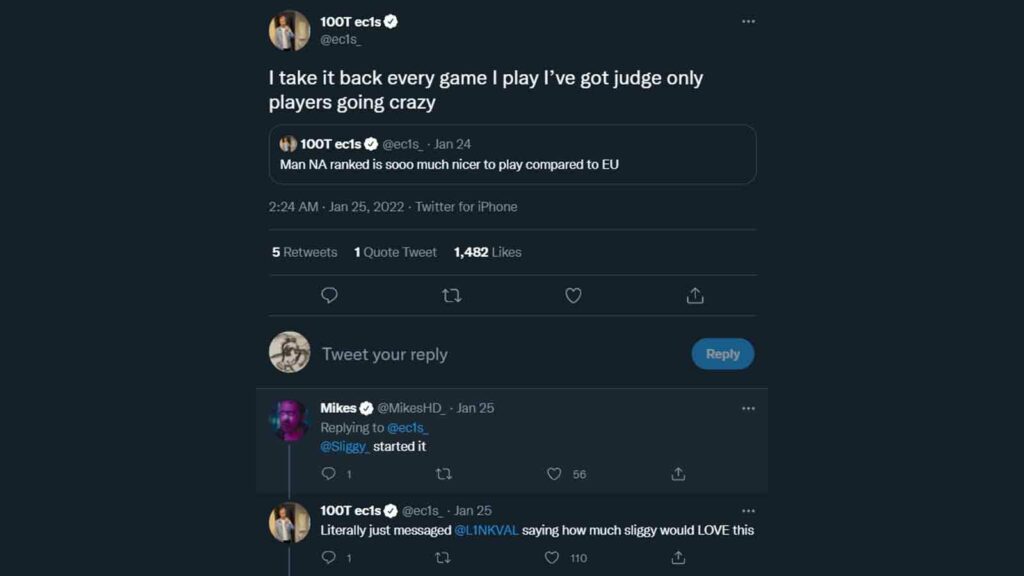 100 Thieves' new in-game leader is also experiencing a difference in ranked games between the two regions.
He initially stated that NA ranked is a lot "nicer to play" compared to EU, mostly because he gets to queue with pro players in every game. However, he ended up walking back that statement the following day after encountering "judge-only players going crazy".
100 Thieves is set to debut its new roster on January 27 in the VCT NA Challengers 1 open qualifiers.
READ MORE: Gambit Esports nAts' crosshair placement guide will dramatically improve your aim