Day 2 of the ONE Esports Dota 2 Singapore World Pro Invitational Group Stage is under way.
If you missed out on the Day 1 action, here's a full recap of what happened.
15 matches will be played today and at the end of the day, only eight teams will continue on to the Main Event.
Here's what's happened so far: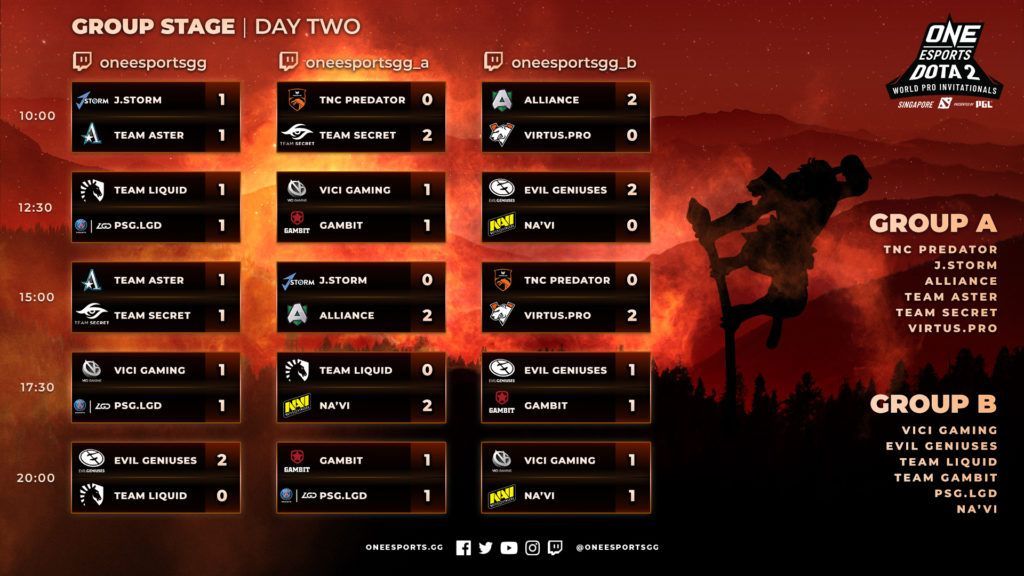 Standings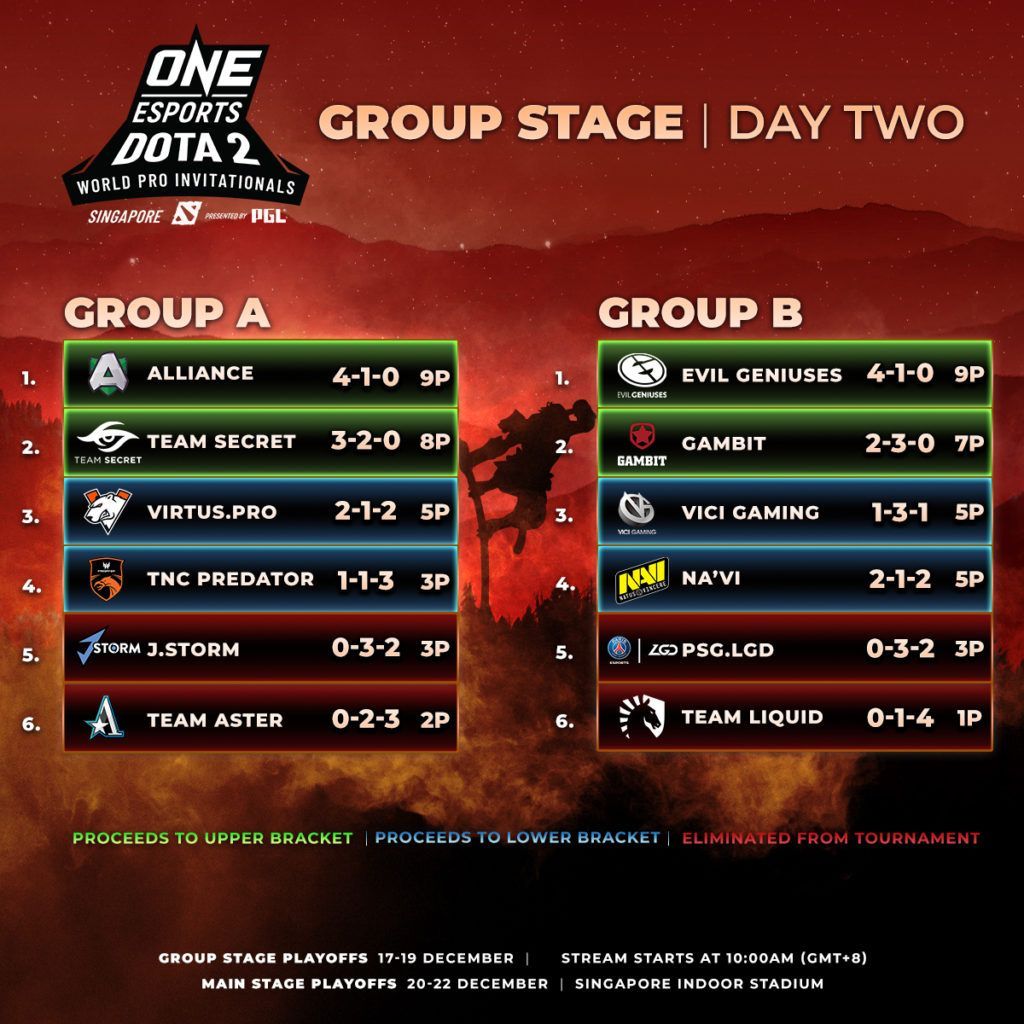 READ MORE: Get your tickets for the ONE Dota 2 Singapore World Pro Invitational now