100 Thieves Valorant recently unveiled its new roster, with one notable absence. Matthew "Wardell" Yu was nowhere to be seen, despite being touted as a top prospect for the team.
The organization instead brought on Derrek "Derrek" Ha, Brenden "stellar" McGrath, and William "Will" Cheng, rounding out a roster that shed almost the entirety of its core with the departure of Spencer "Hiko" Martin and Ethan "Ethan" Arnold.
CEO Matthew "Nadeshot" Haag explained why 100 Thieves decided not to sign the former TSM superstar in a recent stream, saying that it was ultimately a decision on the part of the team's management.
---
---
Wardell wasn't the best fit for the 100 Thieves Valorant team, says Nadeshot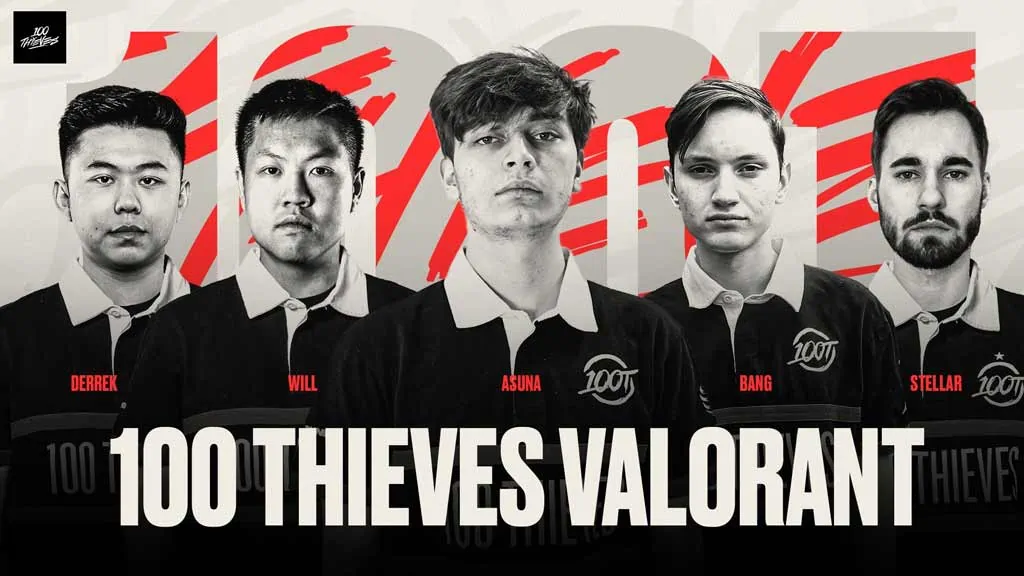 "The coaches, the GM, and myself – the organization as a whole actually – felt like there were probably a few things we needed from a duelist that Wardell didn't necessarily have," said Nadeshot, referring to new 100 Thieves General Manager Daniel "ddk" Kapadia.
"We just felt that there was a player in Will, from a cultural standpoint and the way that he bought into the team and the program, that was probably a better fit."
Will joins 100 Thieves from Gen.G and Built By Gamers, taking over the reins of primary duelist from Peter "Asuna" Mazuryk.
While Wardell is widely regarded as one of the best Operator users in Valorant, team signings are not always about raw skill, said Nadeshot.
"Skill sets are one thing. Talent is one thing. But the overall team chemistry and the culture of how those players interact with each other on a day-to-day basis are of utmost importance," he explained.
Ultimately, the management staff came to the decision that Wardell was not the right fit for this particular group of players.
On his end, the ex-TSM pro appears to be enjoying his newfound freedom as a free agent and streamer. While he is reportedly practicing with Version1 as a stand-in, it's not clear whether he even wants to return to compete.
"The future for me is kind of undecided as of right now. I could play pro, but I'm more focused on working out and streaming now," he said in a story posted on his Instagram account. "I'm feeling free as a content creator."
READ MORE: Paper Rex notch Yoru's first-ever win on VCT international stage