North American Counter-Strike and Valorant legend Spencer "Hiko" Martin has announced his retirement from professional Valorant, after an illustrious career spanning over a decade.
The 32-year-old veteran said that he will now be pursuing content creation under the 100T banner, as he hangs up his mouse for good. With 1.7 million followers already on Twitch, Hiko looks set to grow his audience even further as he transitions to streaming full-time.
---
---
Hiko is retiring after over 10 years of competitive play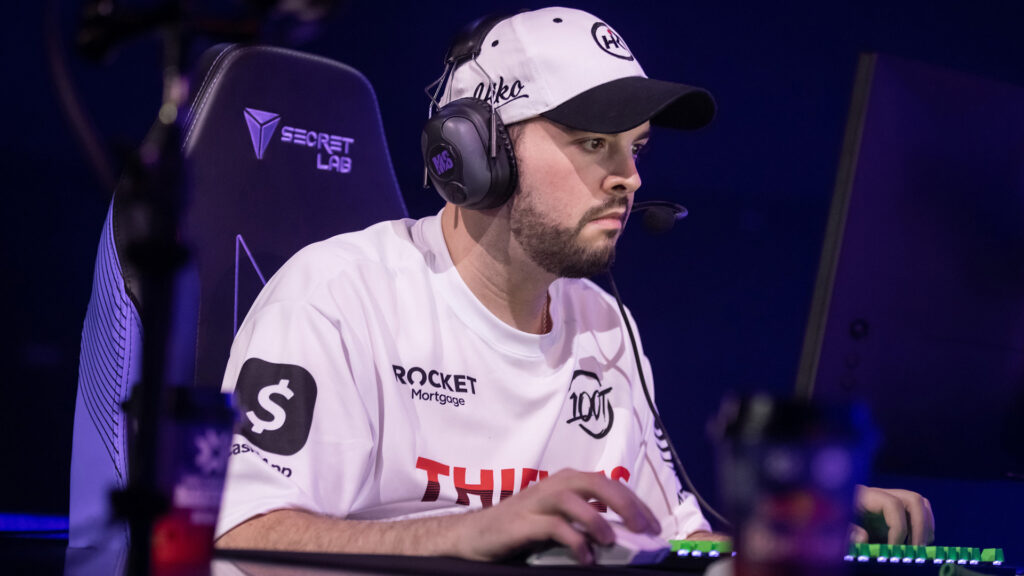 "The decision was bittersweet for me," he said. "I'm sure I will miss competing."
But the ex-100T skipper is fully intent on focusing on the next chapter. "I plan on dedicating all of my focus and energy to streaming and creating unique new content you guys have never seen me in before," he said.
Hiko started his competitive career in 2010 in Counter-Strike 1.6, before moving on to CS:GO in 2012. He would eventually be recognized as one of the region's best players, finding spots on teams like Complexity Gaming, iBUYPOWER, and Rogue.
Alongside a memorable stint on Cloud9 where he established a reputation as one of the most clutch players in the game, Hiko had his best run in CS:GO with Team Liquid, which he represented from 2015 to 2017. Liquid was the runner-up team at ESL One Cologne 2016, coming in second behind Brazilian squad SK Gaming.
The North American legend became one of the first pros to make the switch from CS:GO to Valorant in June 2020. He signed with 100 Thieves a few months after Riot Games released its tactical first-person shooter, where he was tasked with building a roster to take on the game's nascent competitive scene.
100T's first Valorant roster had Hiko playing with ex-PUBG pros, which unfortunately produced subpar results during Riot Games' Ignition Series events.
The organization decided to overhaul its roster, signing former CS:GO pros Joshua "steel" Nissan and Nicholas "nitr0" Cannella, together with young talents Quan "dicey" Tran and Peter "Asuna" Mazuryk.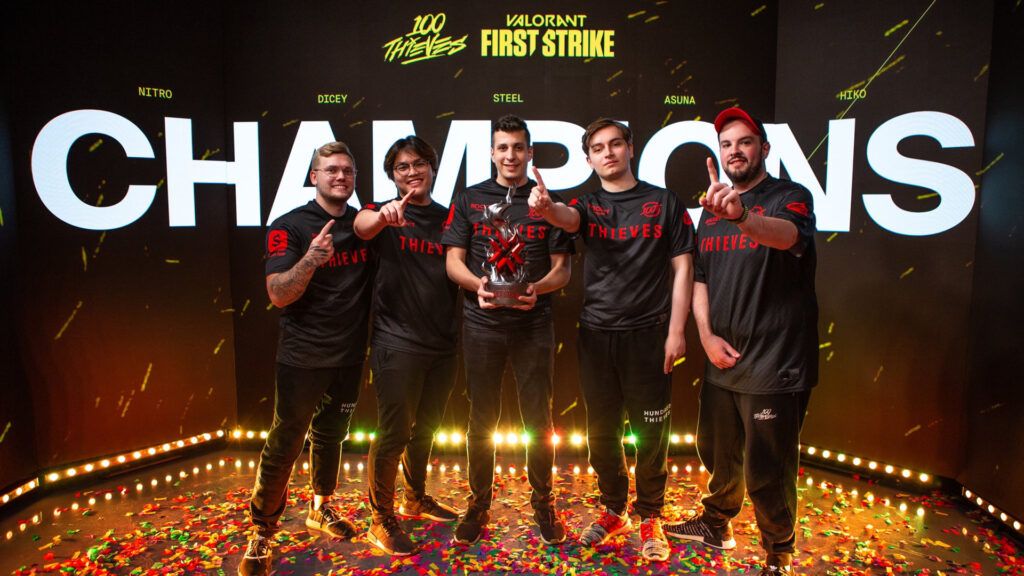 The move paid off handsomely. In just a short span of time, 100T's revamped roster staked their claim as one of the top teams in the North American region after winning Riot Games' First Strike event.
The veteran player would go on to enjoy a successful run with 100T during Stage 3 of the 2021 VCT season. They finished second behind Sentinels in the VCT NA Stage 3 Challengers playoffs and qualified to Masters Berlin, where they secured a respectable 3rd to 4th place finish.
---
---
But after losing steel and nitr0 toward the end of last year, 100T struggled to find their footing again. The team did not make it out of the VCT NA Stage 1 Challengers group stage, despite shock roster changes in the middle of the tournament.
As 100T continues to figure out the path it wants to take moving forward, even bigger changes are necessary.
Hiko's retirement marks the end of an era for 100 Thieves Valorant and the close of a storied career.
"To the fans, thank you guys so much for the support. I'm so excited for you guys to join me on the next chapter of my life and I'll see you on stream," he said in closing.
---
---
READ MORE: Sinatraa confirms return to pro play, says his first choice is Sentinels