Matthew "Wardell" Yu is one of the biggest names in Valorant, thanks to his incredible skill with the Operator. He was considered one of the best Jett players in the world in the early days of Valorant, helping put TSM at the top of North American Valorant with two Ignition Series tournament wins in 2020.
The 23-year-old player is still seen as a top competitor in his region, having now added Chamber into his agent pool. He recently helped a newly rebuilt TSM roster to back-to-back tournament wins, still looking as deadly as ever on Valorant's version of the big green gun.
He is also known for his Op Academy brand that started as a tutorial series to teach players how to use the Operator.
Here's a look at Wardell's complete settings, including his mouse, key binds, crosshair, monitor, PC, and Valorant settings.
---
Wardell's Valorant settings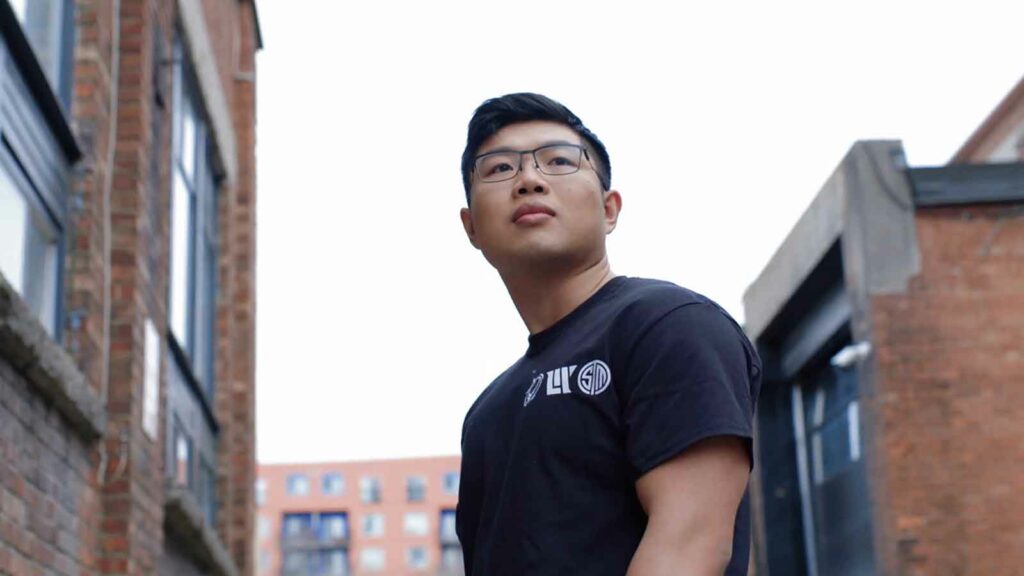 Mouse (Logitech G Pro X Superlight)
| | |
| --- | --- |
| MOUSE | VALUE |
| DPI | 800 |
| eDPI | 260.8 |
| Hz | 1,000 |
| Sensitivity | 0.326 |
| Scoped Sensitivity | 1.15 |
| Windows Sensitivity | 6 |
---
Keyboard keybinds (Logitech G Pro X Keyboard)
| | |
| --- | --- |
| COMMANDS | KEYBINDS |
| Walk | Left-Shift |
| Crouch | Left-Ctrl |
| Jump | Space Bar |
| Use/Ability 1 | Mouse Button 5 |
| Use/Ability 2 | Mouse Button 4 |
| Use/ Ability 3 | F |
| Use Object | E |
| Use/Ultimate | C |
| Equip Primary Weapon | 1 |
| Equip Secondary Weapon | 2 |
| Equip Melee | 3 |
| Interact with the Spike | 4 |
---
---
Valorant Crosshair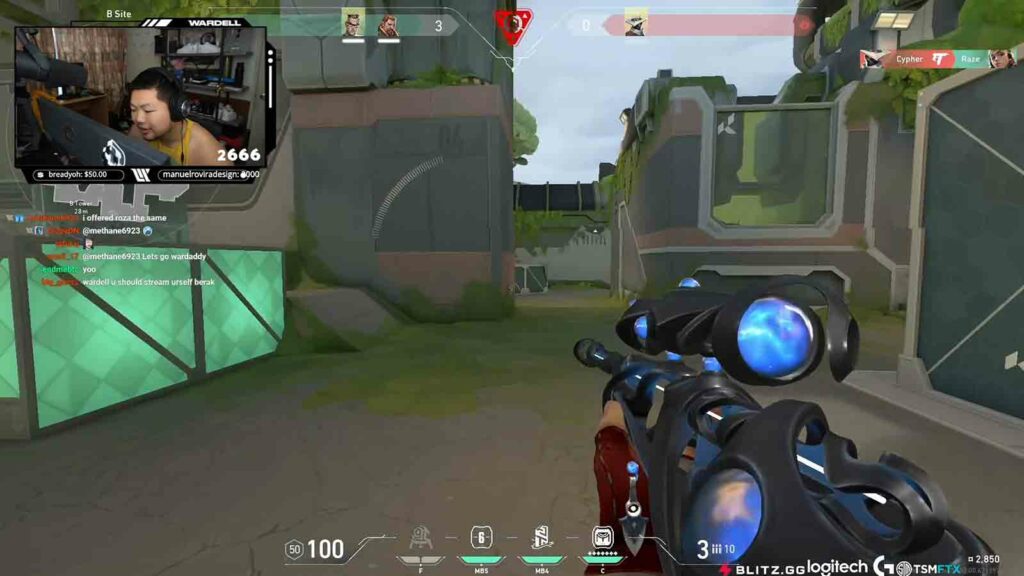 | | |
| --- | --- |
| CROSSHAIR | VALUE |
| Color | White |
| Outlines | Off/0/1 |
| Center Dot | Off/1/1 |
| Inner Lines | 1/4/1/1 |
| Outer Lines | 0/0/0/0 |
| Fade | Off |
| Movement Error | Off |
| Firing Error | Off |
---
Valorant radar
| | |
| --- | --- |
| RADAR | VALUE |
| Rotate | On |
| Fixed Orientation | Based on Side |
| Keep Player Centered | Off |
| Minimap Size | 1.1 |
| Minimap Zoom | 0.9 |
| Minimap Vision Cones | On |
| Show Map Region Names | Always |
---
Monitor (ZOWIE XL2546)
| | |
| --- | --- |
| MONITOR | VALUE |
| Display Mode | Fullscreen |
| Resolution | 1920×1080 |
| Frame Rate Limit | Unlocked |
---
Graphic Settings (NVIDIA GeForce RTX 3090)
| | |
| --- | --- |
| PC GRAPHICS | VALUE |
| Multithreaded Rendering | On |
| Material Quality | Low |
| Texture Quality | Low |
| Detail Quality | Low |
| UI Quality | Low |
| Vignette | Off |
| VSync | Off |
| Anti-Aliasing | None |
| Anisotropic Filtering | 1x |
| Improve Clarity | Off |
| Bloom | Off |
| First Person Shadows | Off |
| Distortion | Off |
READ MORE: How to use Chamber's teleport to instantly rotate from A to B site on Bind