Updated on November 28, 4:15 p.m. GMT+8: Added Venti and Nahida.
Since its official launch in 2020, Genshin Impact has been releasing characters that have been joining arms with Lumine and Aether throughout their journey in Teyvat.
We've wished away our hearts and wallets to the Archons for those illustrious five-star recruits, but which Event Wishes were indeed the best of the best?
Here are our seven best Event Wish characters in Genshin Impact so far.
---
The 7 best Event Wish character that are worth your primogems
7. Venti was a catch since day one
Venti release date: September 28, 2020
A Mondstadt must-have, Venti lives on as the day-one catch of many veteran Genshin players.
A quintessential support from the first Event Wish, Venti provides parties with incredible crowd control that eventually became the staple schema for later Anemo characters like Kazuha.
In terms of story, Venti gave fans that first glimpse into the fantasy world of Teyvat and what it has to offer. Flying dragons, slapstick humor, and mortal vessels of elemental gods? Venti effortlessly checks all three boxes.
One of the strongest characters in canon and gameplay, Venti reminds Genshin players that there's always time to wind down and have a few drinks.
---
6. Klee is Mondstadt's brightest Pyro recruit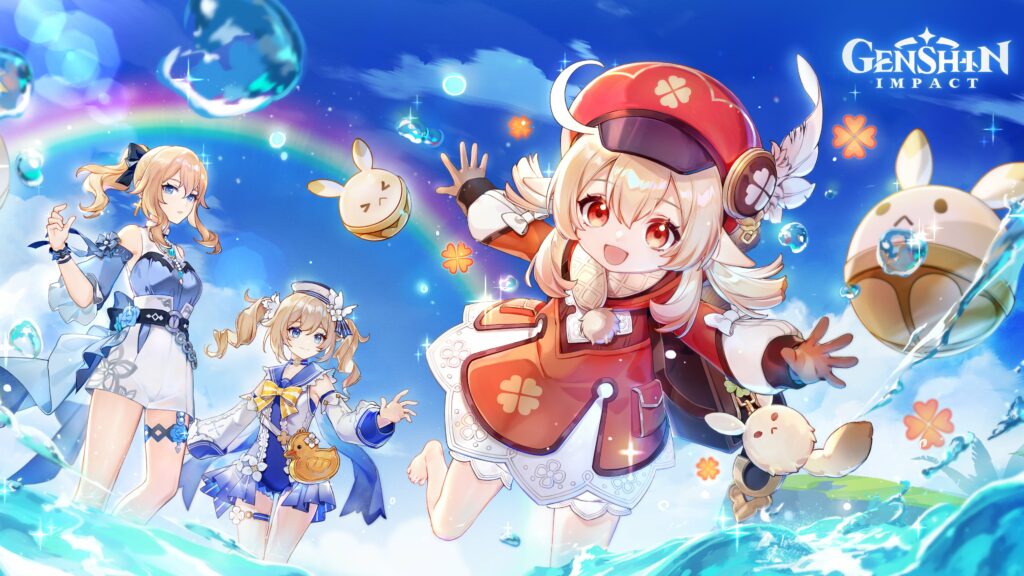 Klee release date: October 20, 2020
Whether it's the adorable elf ears or the destruction of her bombs, Klee is undoubtedly one of the best Event Wish characters in Genshin Impact.
The Spark Knight single-handedly unraveled a new plot dimension about Mondstadt and its populace. While many are still fawning over Diluc and his Batman-esque presence in the windy city, Klee drops in as Mondstadt's truest Pyro DPS.
Klee overthrows the Darknight hero by just having a more diverse combat kit at hand. Klee's elemental burst Sparks 'n' Splash deals automatic homing Pyro damage for ten whole seconds, which is obviously better than a phoenix that can still miss.
Let's also not forget that Klee's Midsummer Island Adventure was one of the most ambitious and satisfying flagship events that miHoYo has ever created.
---
---
5. Zhongli paved the way for the Geo meta
Zhongli release date: December 1, 2020
Who needs Mora when you have Zhongli?
Though his introduction to Teyvat was padded with a ton of buffs, it's safe to say that Zhongli's Event Wish unveiled the true power of the Geo element.
Zhongli gave diehard veterans an unbreakable shield and a new way to play the game. Instead of throwing away those pesky HP artifacts and Black Tassel polearms, players immediately understood the patch notes and made Zhongli the go-to tank of their party.
Despite Geo and defense going hand-in-hand, Zhongli was more than just a trusty support with a shield. Zhongli's elemental burst, Planet Befall, gives him the ability to nuke and petrify battalions for a defiant counterattack.
While more characters are set to debut and overshadow the Wangsheng Funeral Parlor consultant, Zhongli will always be the rock of successful Spiral Abyss parties.
---
4. Kazuha glides in as the coolest Anemo samurai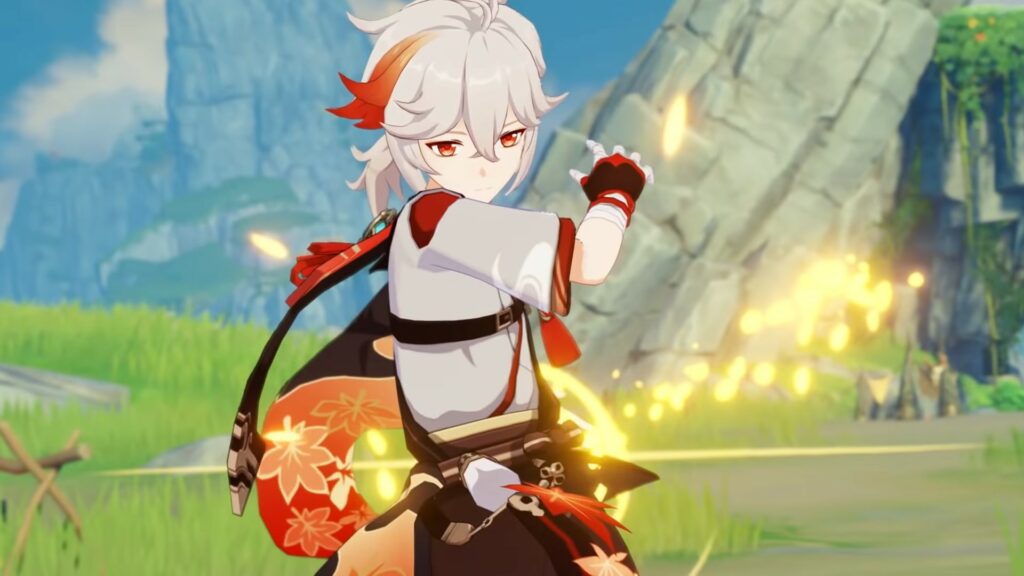 Kazuha release date: June 29, 2021
Inazuma's Kaedehara Kazuha joins the list as a strong contender to windy bard Venti.
While Venti is still considered one of the best support units in the game, his bow attacks are no match for the exiled samurai's fast swordplay. Kazuha can get up close to enemy groups and pull them all into him with his elemental skill, Chihayaburu.
Kazuha's burst is more versatile than Venti's for setting up elemental combos. Instead of holding enemies up in the air, Kazuha Slash creates an AoE that periodically deals Anemo damage. This gives players a better chance to proc more reactions with melee units.
When it comes down to it, anything that Venti can do, Kazuha can do better.
---
3. Ganyu is chilling in the top ranks of Genshin Impact
Ganyu release date: January 12, 2021
Ganyu comes as the biggest sleeper hit in Genshin Impact. While she's now a leading pick in Spiral Abyss, her Event Wish to the game started off enigmatically.
With all eyes on Zhongli and Albedo as the new Geo meta, Ganyu's initial gameplay was not particularly enticing.
However, the playerbase suddenly saw value in creating melt and reverse melt compositions around the Liyue Qixing member and support Pyro characters like Xiangling and Bennett.
Since then, Ganyu became a trailblazing Cryo archer that helped bring balance to the elemental meta.
Concerning combat, Ganyu's unique Frostflake arrow was revolutionary in applying area-of-effect Cryo and dealing critical damage. Paired with Undivided Heart's bonus critical rate, a leveled-up Ganyu emerged as one of the strongest units in the game.
---
2. Raiden Shogun shocked the entire world of Genshin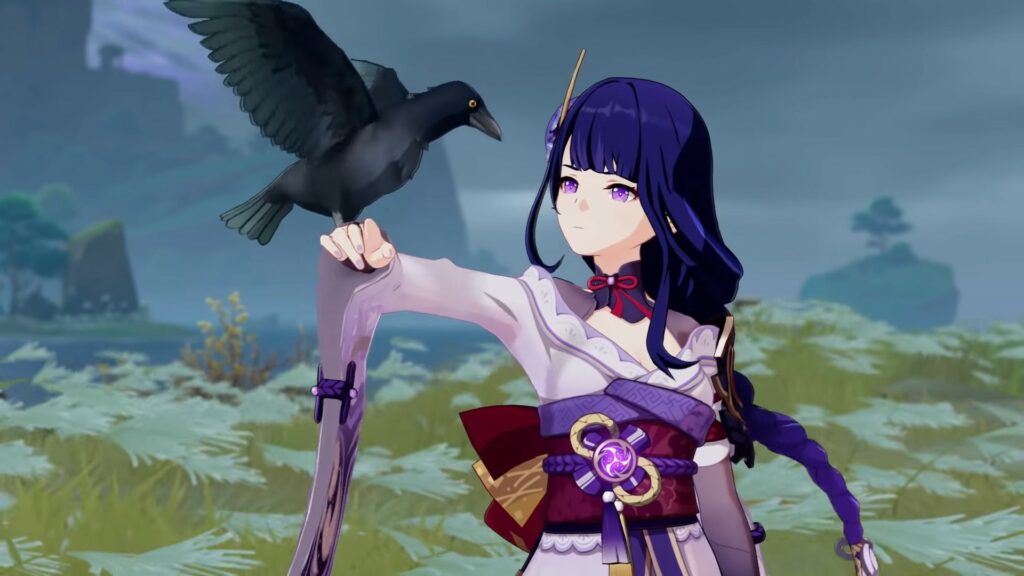 Raiden Shogun release date: September 1, 2021
Raiden Shogun pushes the limits of what you can do to an already healthy element meta.
You've seen the trade-offs of elements through the releases of Zhongli and Ganyu, but Raiden Shogun triumphs as the highly-awaited ruler of Electro.
Even at C0, Raiden Shogun hones into her sub-DPS role and provides impeccable base energy recharge and quick access to Electro reactions.
Baal's elemental skill Baleful Omen is the most efficient buff in Genshin Impact. Working off of a nonexistent cooldown, Raiden Shogun can repeatedly cast Baleful Omen, substantially boosting your entire party's burst damage.
With such a well-rounded kit, Raiden Shogun also puts the spotlight on other Electro characters like Kujou Sara, and the previously neglected pirate Beidou.
---
1. Nahida is a gamechanger for Dendro parties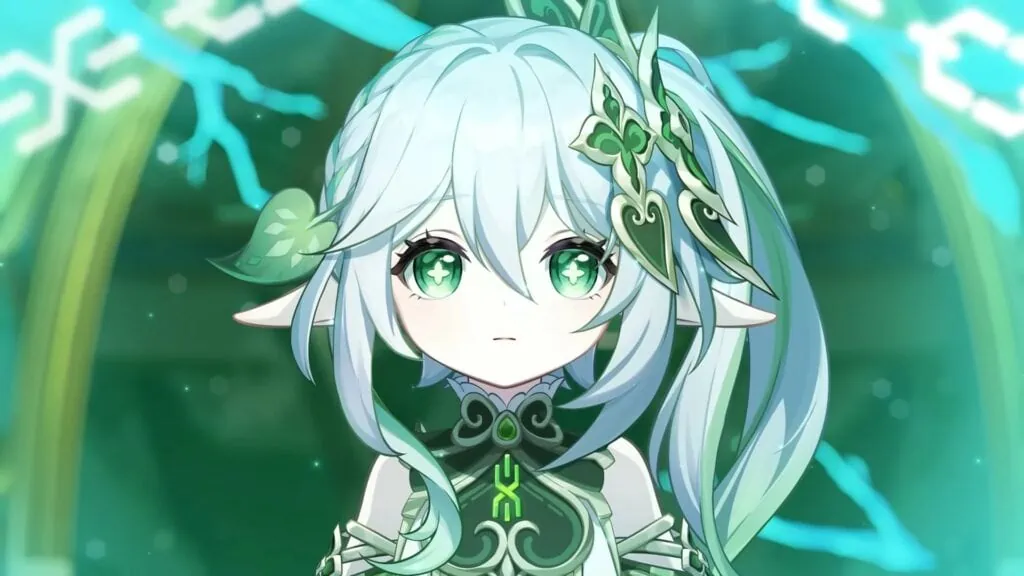 Nahida release date: November 2, 2022
Following the release of the Sumeru region in Genshin version 3.0, all eyes were on the new Dendro Archon, Nahida, to showcase the element's true power — and she did not disappoint.
Players could field characters like Traveler, Tighnari, and Collei to test out Dendro early on, but their abilities are simply not as effective as the Archon's support gameplay.
The cute catalyst user is the only character who applies Dendro with a normal attack. In addition to that, her elemental skill, All Schemes to Know, can instantly apply Dendro on up to eight marked units.
Nahida's elemental burst, Illusory Heart, resonates with elements present in your party. Players can expect different kinds of buffs to the domain-like talent based on who you field alongside the Dendro Archon.
Aside from gameplay, Nahida shines bright as a Genshin character because of her heartwarming story.
Unlike Barbatos and Morax, Nahida was deemed unimportant, and was locked away by the Sumeru Akademiya. Despite such circumstances, the Dendro Archon continues to serve her people through the Akasha Terminal.
Learn more about Nahida's story and the best composition for the Dendro Archon.
Follow ONE Esports on Facebook for more Genshin news, guides, and highlights.
READ MORE: The 5 best Genshin Impact events of all time