Genshin Impact continues to expand with the recent version 3.0 update of Sumeru, adding new quests, enemies, and characters to the continent of Teyvat.
Since a lot of Sumeru's enemies and environmental factors rely on specific elements, players might now have some trouble keeping track of their teams. You'll probably find yourself sacrificing one of your Spiral Abyss squads just to have the Dendro Traveler activate a mushroom.
To help decrease the time you spend in the configuration menu, here's a quick guide on how to create more teams in Genshin.
---
---
You can finally create more teams in Genshin Impact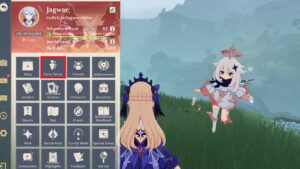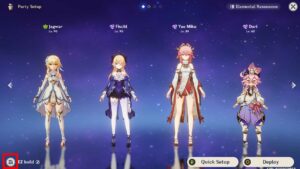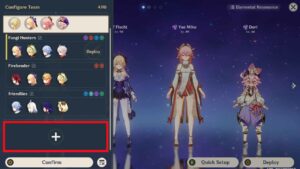 To create more teams, you must access the Party Setup menu. Here, you can see all the squad setups that you've made. By default, the game offers four custom team slots for you to use.
You can click on the bottom left button next to the party name to open the Configure Team sidebar, which shows your pre-made parties as well as their names, members, and elemental resonance. After the fourth default team, there is a plus button that allows you to create six more custom teams.
Once you've made a new team slot, you must select it and press the Confirm button at the bottom of the sidebar to access the slot in the Party Setup menu.
As you add more squads, the diamonds at the top of the Party Setup menu will also increase, allowing you to navigate left and right to your preferred team.
If you happen to create a team by accident, all you have to do is go back to the Configure Team sidebar, select the team, and click the Disband button right next to Confirm.
Follow ONE Esports on Facebook and Twitter for more Genshin news, guides, and stories.
READ MORE: Mtashed regrets calling Kokomi 'the worst 5-star', tries to cover his tracks