Genshin Impact is all about flower power after the release of Nahida, a 5-star Dendro catalyst user.
Topping day one sales on launch alongside Yoimiya, Nahida has become a fan favorite for her cute looks and heartwarming story, but players might have a hard time slotting her in for a Spiral Abyss run.
Here's a detailed guide on the best Genshin team composition for Nahida that utilizes the Bloom reaction.
---
Nahida is a Dendro powerhouse when paired with Raiden Shogun and Tartaglia
Nahida works as the perfect support unit for Tartaglia (Childe) and Raiden Shogun since both characters apply on-hit elemental damage through their elemental burst and skill respectively.
Childe's burst marks opponents with the Riptide status, identified by a blue three-leaf flower. Anyone affected by Riptide will take AoE Hydro damage whenever Childe attacks them. Raiden's Baleful Omen works in a similar way, buffing the on-field unit's normal attacks with a follow-up AoE Electro slash.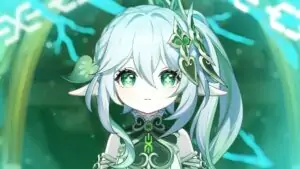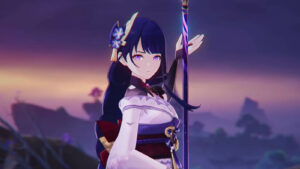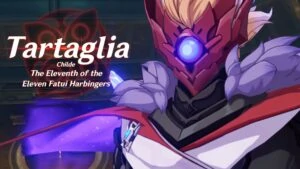 The pint-sized Archon completes the combo with her fast Dendro application. Her skill, All Schemes to Know, marks and links opponents with Seed of Skandha, identified by the green four-leaf flower. Whenever you trigger elemental reactions or deal Dendro Core-based damage to the linked opponents, the Seeds will deal Dendro damage based on Nahida's Attack and Elemental Mastery.
When it's all put together, the team composition shreds through hordes of enemies in a flash. The Bloom (Dendro + Hydro) reaction summons Dendro Cores that have their own set of reactions. When Electro is applied to the Dendro Cores, they will Hyperbloom into homing projectiles that attack nearby enemies.
Childe's Riptide attack will summon Dendro Cores with Seed of Skandha and proc Raiden Shogun's Electro slashes, which will trigger the same Dendro Cores to Hyperbloom.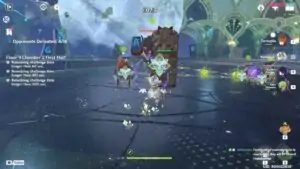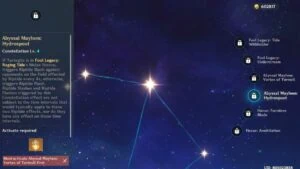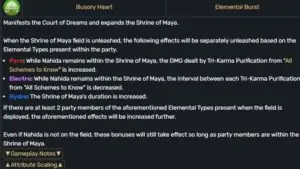 The team composition gets incredibly strong if Childe has his fourth constellation, Hydrospout. Hydrospout automatically triggers Riptide every 4 seconds on marked opponents, which could create an automatic Bloom combo loop as seen in this tweet.
You can also activate Nahida's burst Illusory Heart as it buffs the Archon's talents based on the elemental types in your party. Since Hydro and Electro are present, it increases the Shrine of Maya's duration and decreases the interval between Seed of Skandha's Dendro attacks respectively.
Here's a quick guide on how to initiate the combo:
Cast Nahida's elemental burst and mark opponents with her skill
Cast Childe's burst on top of all marked opponents
Cast Raiden Shogun's skill to activate the Dendro Cores
Cast Childe's skill and attack marked opponents (optional if you have a C4 Childe)
---
---
Keep in mind the numerous cooldowns of your characters' skills and bursts. Your shortest duration is Riptide (10 seconds) so make sure you have Childe ready to proc the unique status when the first wave of reactions finishes.
Here's a list of the durations and cooldowns of talents used in the combo:
TALENT
CHARACTER
DURATION
COOLDOWN
Riptide
Childe
10 seconds
No cooldown
Raging Tide
Childe
30 seconds
45 seconds
All Schemes to Know/Seed of Skandha
Nahida
25 seconds
5 seconds (press)
6 seconds (hold)
Illusory Heart
Nahida
15 seconds
13.5 seconds
Baleful Omen
Raiden Shogun
25 seconds
10 seconds
---
---
Recommended Genshin team composition for the Dendro Archon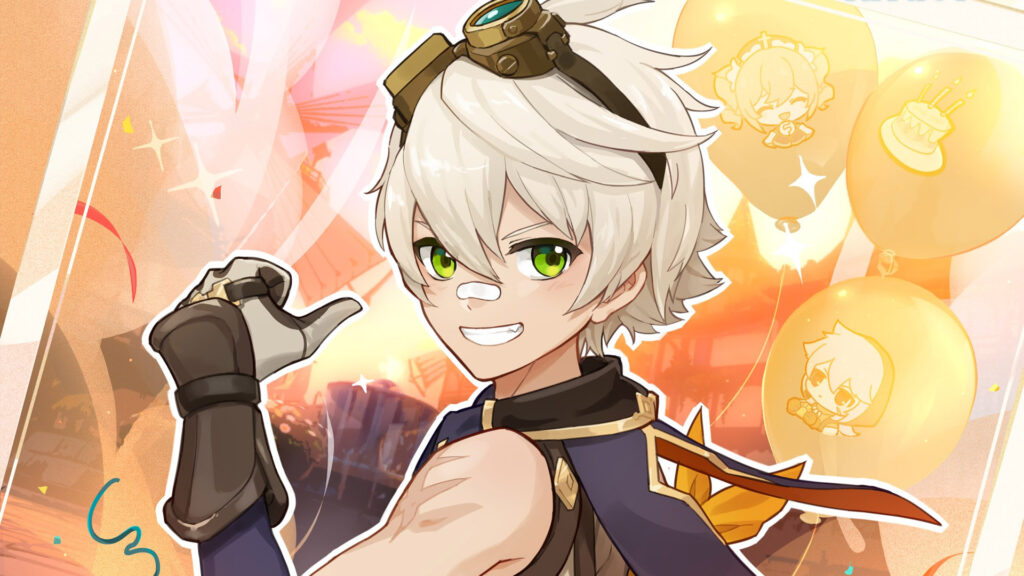 It'd be best to take either an Electro or Pyro support unit for the final slot of your party.
Kuki Shinobu provides healing and activates the High Voltage elemental resonance, which gives you a 100% chance to generate Electro particles when using Electro-based reactions. With two Electro characters in the party, Illusory Heart significantly decreases the interval between Seed of Skandha's attacks.
Bennett is also a solid support unit because of his burst, Fantastic Voyage. The burst heals characters within the AoE and provides a 56% Attack bonus based on Bennett's damage when your on-field unit has over 70% health. Illusory Heart also resonates with Pyro and increases the damage dealt by Seed of Skandha.
| | | |
| --- | --- | --- |
| CHARACTER | ELEMENT | ROLE |
| Tartaglia (Childe) | Hydro | Main DPS |
| Raiden Shogun | Electro | Sub DPS |
| Nahida | Dendro | Sub DPS |
| Kuki Shinobu (option) | Electro | Support |
| Bennett (option) | Pyro | Support |
Learn more about how the Dendro reactions work in this guide to Bloom and Catalyze reactions.
Follow ONE Esports on Facebook and Twitter for more Genshin news, guides, and highlights.