Updated on May 29, 8:39 p.m. (GMT+8): Added new photographs.
Like a withering zone in Sumeru getting restored to its healthy state, seeing Lujiuerhei's Tighnari cosplay refreshed our spirits.
The Chinese cosplayer's latest work features Genshin Impact's first 5-star Dendro character and forest ranger named Tighnari. This character is the newest member of the animal hybrid club who possesses trademark tall, black fennec fox ears that stand out from afar.
Lujiuerhei brings Tighnari's irresistible and adorable ears to life in their newest cosplay.
---
---
This Tighnari cosplay is so perfect, it will blow your mind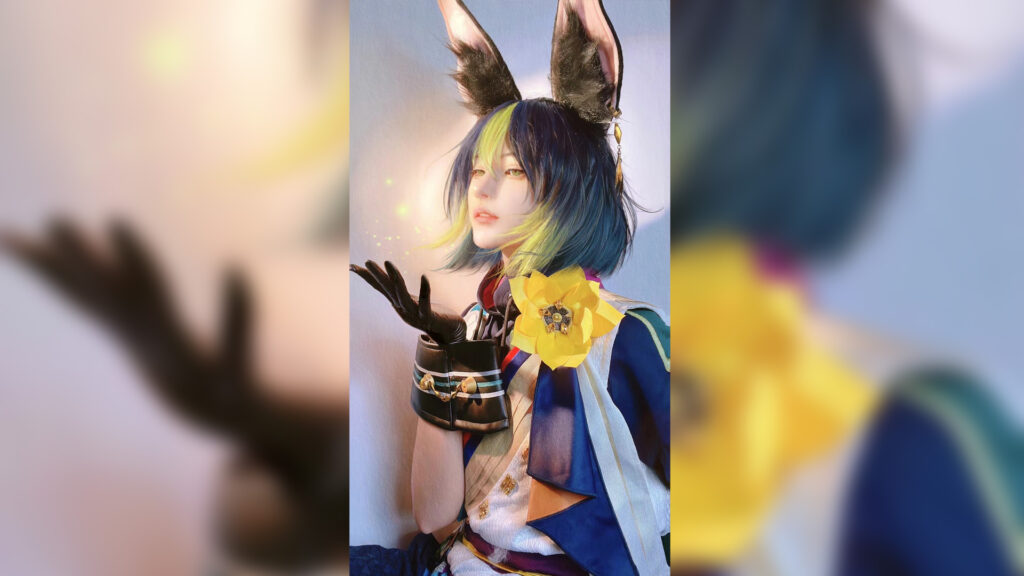 The cosplayer nailed down the 5-star bow user's intricate outfit, which comprises a hoodie with multicolored stripes, a pair of black gloves, and a large, yellow flower.
The highlight of the cosplay was their lifelike pair of fluffy black ears, which matches Tighnari's short, dark green hair and bright green highlights.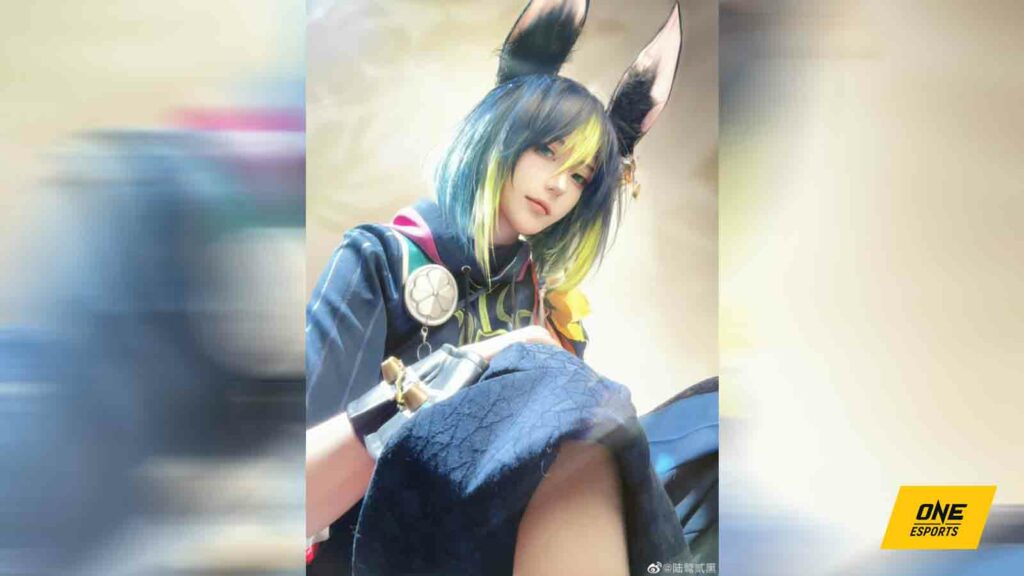 Lujiuerhei showed off the character's gracefulness in their pose as if they were blowing Dendro particles in the air.
Tighnari is a researcher, a botanist, and a forest watcher who patrols around Avidya Forest in Sumeru. He is a very helpful ranger who guides travelers throughout the woods alongside his trainee, Collei.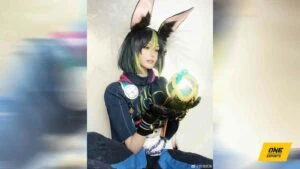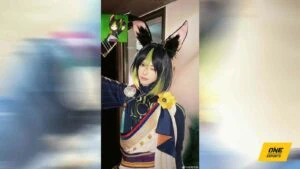 Travelers can pull for Tighnari in version 3.0's limited-time character event wish, Viridescent Vigil. Come version 3.1, he will be added to the standard wish banner, Wanderlust Invocation.
Lujiuerhei has cosplayed plenty of Genshin Impact characters in the past, including 4-stars Shikanoin Heizou, Xingqiu, Chongyun, as well as 5-stars Tartaglia and Kamisato Ayato.
Fans can check out their other cosplays on Instagram (@lujiuerhei).
READ MORE: The most perfect Zhongli cosplay exists and I can't breathe