Genshin Impact's 5-star characters, such as Kamisato Ayato, Zhongli, and the Raiden Shogun, are top-tier. Not only are they intricately designed, they also change the meta with ground breaking elemental abilities.
Since the game's release, certain 4-star characters have stolen the spotlight, cementing themselves as reliable alternatives to these 5-stars. One such character is none other than Xingqiu.
Xingqiu cosplayer Lujiuerhei appreciates the important role the Hydro bookworm plays in the game, and gives the 4-star character some love in their latest cosplay.
Flawless Xingqiu cosplay stuns Genshin Impact community
Lujiuerhei's cosplay shows Xingqiu in his default outfit, wearing the character's intricate navy blue silk coat and white undergarment.
The cosplayer accurately captured every detail of Xingqiu's character design, especially his short blue hair and golden amber eyes.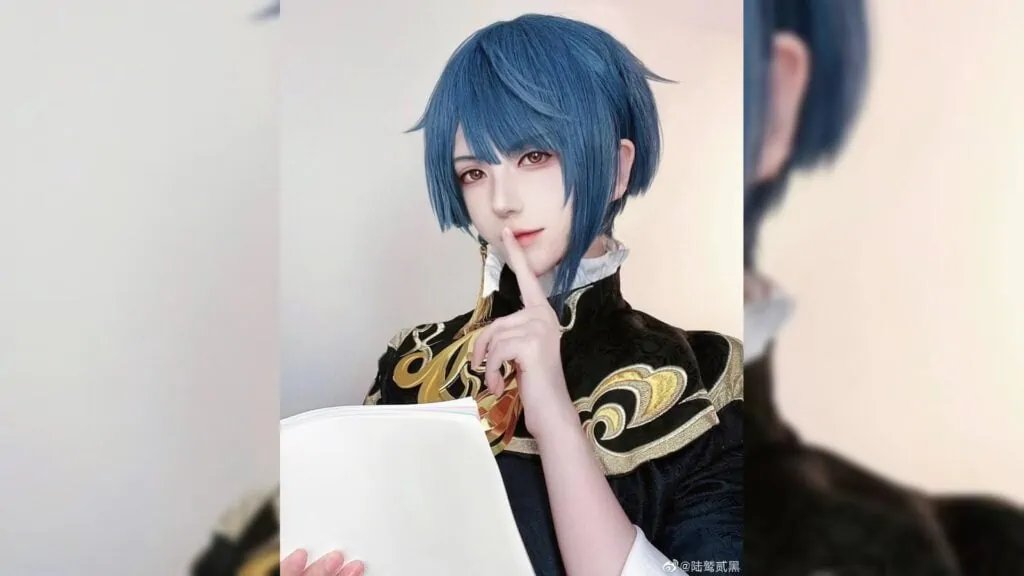 ---
---
The Chinese cosplayer is also holding a stack of white papers that's thick enough to be a novel manuscript.
Apart from being an avid reader, Xingqiu is also a writer under the pen name Zhenyu. His most popular work, "A Legend of Sword," was illustrated by Albedo under the pen name Calx and published by the Yae Publishing House, a bestseller in bookstores around Liyue, Inazuma, and Fontaine.
The 5-star Hydro character and divine priestess Sangonomiya Kokomi is a huge fan of the book and reads "A Legend of Sword" during one of her idle animations.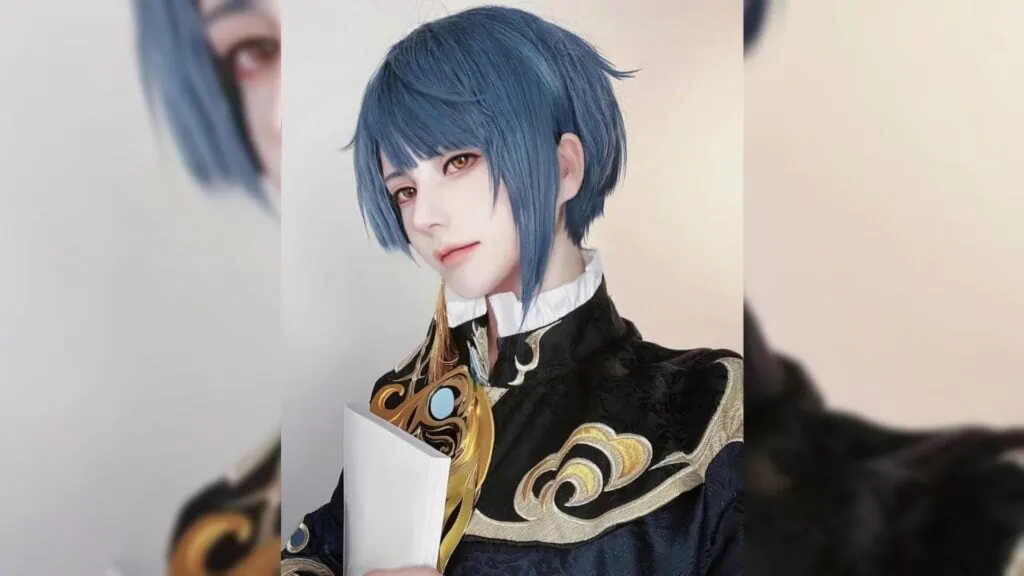 Lujiuerhei has also cosplayed other Genshin Impact characters such as Tartaglia, Scaramouche, Kamisato Ayato, and Xingqiu's closest friend, Chongyun.
Fans can check out their other cosplays on Instagram (@lujiuerhei).
READ MORE: Xingqiu materials: Best Genshin Impact routes and locations