From one Genshin Impact husbando to another, Chinese cosplayer Lujiuerhei has brought several Teyvat characters to life.
Their Kamisato Ayato cosplay showcased the beauty and elegance of the Yashiro Commissioner and the current head of the Kamisato Clan. They even included a large cup of milk tea as a fun accessory to the cosplay. In the past, Lujiuerhei has cosplayed Kaedehara Kazuha, Scaramouche, and Chongyun.
Their latest work features a breathtaking Childe cosplay, another 5-star Hydro prince charming in the HoYoverse game.
---
---
We only have heart eyes for Lujiuerhei's Childe cosplay from Genshin Impact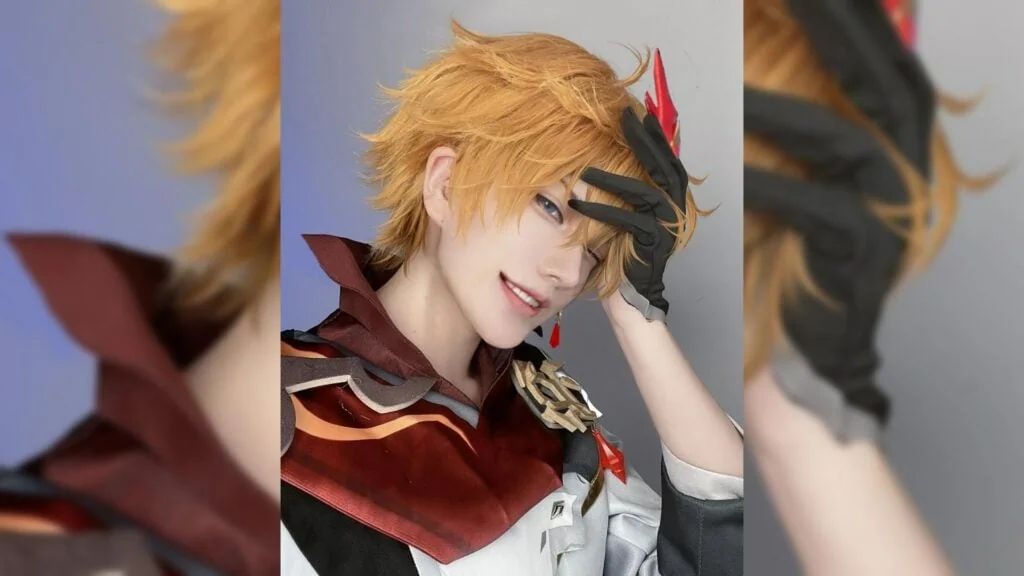 Lujiuerhei never fails to impress Genshin Impact fans with their picture-perfect cosplays. Their Childe cosplay might be their best work yet, capturing the look of the eleventh member of the Fatui Harbingers down to the last hair strand.
They paid close attention to all the small details in the Hydro character's costume, including Childe's red crystal earring on his left ear and his triangular-shaped collar. Of course, the bottom part of the costume is also unbuttoned, just the way Tartaglia wears it.
---
---
The best thing about this Genshin cosplay is their cute and mischievous smirk, Childe's signature expression which Lujiuerhei just effortlessly pulled off.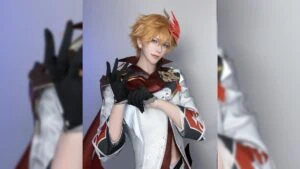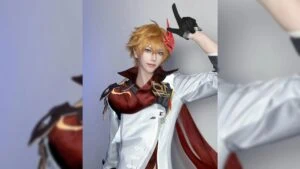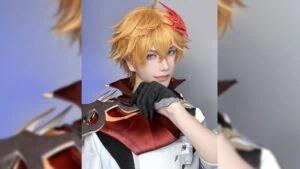 Genshin players, don't stare too much at these photos — you might get lost inside the beautiful blue eyes of this Childe cosplayer.
Tartaglia, commonly known as Childe, is the eleventh member and the youngest among all Fatui Harbingers. He is currently the only playable Fatui Harbinger armed with a Hydro vision and interchangeable weapons.
Lujiuerhei sometimes cosplays with their fellow Genshin fan, Weilanran. The two have cosplayed several characters together, including Thoma and Kamisato Ayato, as well as Yae Miko and the Raiden Shogun.
Fans can check out their other cosplays on their Instagram accounts, @lujiuerhei and @weilanran.
READ MORE: What is the Triple Crown in Genshin Impact?