Everyone is excited about the release of Genshin Impact version 2.8, including Chinese cosplayer Lujiuerhei. They showed off their flawless Heizou cosplay ahead of the game update which will be released on July 13.
Genshin Impact version 2.8 will debut the Anemo 4-star character Shikanoin Heizou, the first melee male catalyst user in the game. He hails from Inazuma and is the Tenryou Commission's best detective.
With his sharp deductive skills and impeccable intuition, it's no surprise many Genshin fans have fallen head over heels for the newest member of the Anemo club.
The game is afoot with this sharp Heizou cosplay from Genshin Impact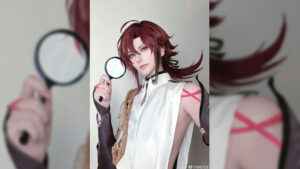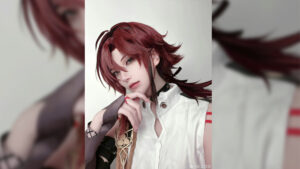 Lujiuerhei looked absolutely stunning in Heizou's costume, comprising a loose, sleeveless white top, a tassel, a black choker, and detached brown leather sleeves.
They did a splendid job of styling the Anemo character's maroon hair, which has a few streaks of black. Looking closely at their cosplay, you can also see two dark moles below each green eye, which attests to the cosplayer's attention to detail.
---
---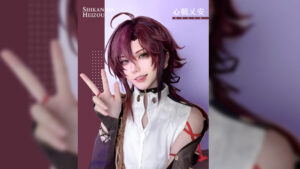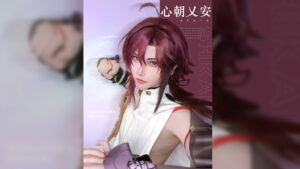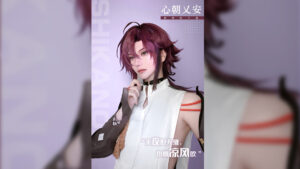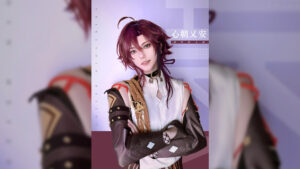 To complete the cosplay, Lujiuerhei used a magnifying glass as a prop, posing like they're ready to solve the greatest mysteries in Teyvat.
They have cosplayed other Genshin Impact characters as well such as Tartaglia, Scaramouche, Kamisato Ayato, Xingqiu, and Chongyun.
Fans can check out their other cosplays on Instagram (@lujiuerhei).
Shikanoin Heizou will be available in the event wishes of Kaedehara Kazuha's and Klee's rerun in the early phase of version 2.8.
READ MORE: Honkai Star Rail is the next best RPG for Genshin players, and here's why