Now that the dust has settled in the VCT NA Stage 1 Challengers group stage, it's clear that two teams tower over the rest.
Cloud9 and Version1 have topped their respective groups with perfect 5-0 records, cementing their status among the best teams in North America.
Week 5's matches were highly-anticipated, largely because they were the first to be played on patch 4.04, which introduced major changes to the game's controller meta with big nerfs to Astra and Viper.
However, both teams remained unfazed. Cloud9 picked up a 2-1 victory over The Guard, currently one of the hottest prospects in North America, while Version1 cruised to a 2-0 win over Sentinels.
---
---
Cloud9 move away from Astra in patch 4.04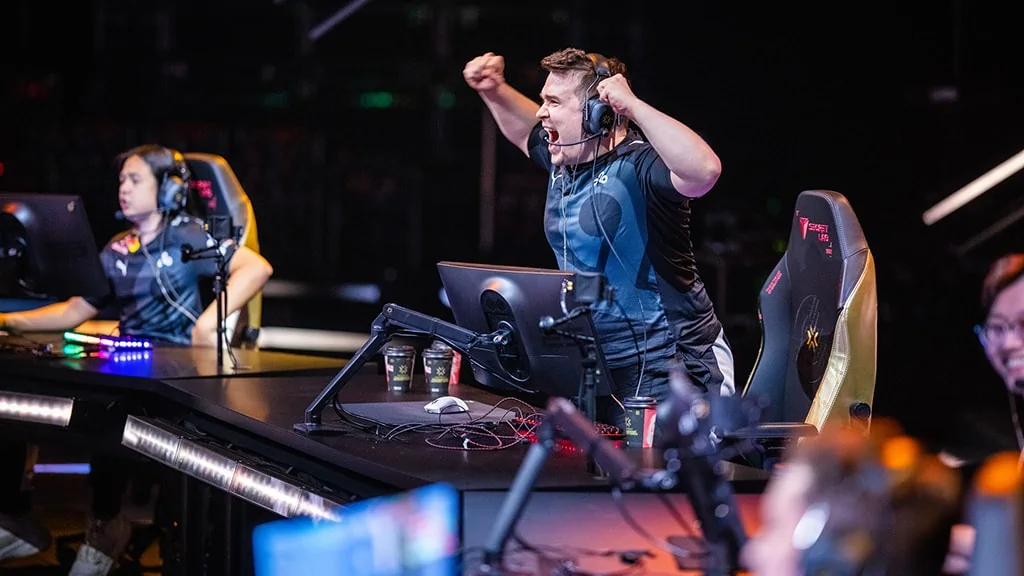 Despite dropping the first map to The Guard, Cloud9 bounced back on Ascent and Haven, taking them in dominant fashion with 13-4 and 13-2 scorelines. Nathan "leaf" Orf was the driving force behind his team, going 58/32/12 in three maps and posting an incredible 504 Average Combat Score on Haven.
However, Cloud9's in-game leader Anthony "vanity" Malaspina doesn't think they can call themselves the best team in North America yet.
"I don't think we've done enough to warrant calling ourselves the best in NA, but I also don't think anyone has that title yet," said vanity in a post-match interview.
Cloud9's experience at Valorant Champions 2021 was clearly still fresh in his mind, where the team won two games in the group stage, only to suffer a quarter-finals exit at the hands of Team Liquid.
In the wake of patch 4.04, Cloud9 has also dropped Astra in favor of Omen and Brimstone. However, vanity isn't sure that the changes improve the competitive aspect of the game.
"I'm not sure if this patch is good for competitive, and it seems like it could lead to more inconsistencies. But that's just my impression after a week of playing," vanity explained. "Having said that, Omen does allow me to be a lot more self-sufficient."
"The difference is that with Astra you can control more of the map, so that's obviously a lot more powerful."
---
Version1 Zander shows why he's one of the best pick-ups in the offseason
On V1's end, Alexander "Zander" Dituri, who used to be their main Astra player, has similarly swapped the Ghanaian controller for Omen on certain maps. While Zander stuck with the nebula-wielding agent on Ascent, he opted for Omen on Haven instead.
Against Sentinels, V1 didn't break a sweat at all, picking up both maps with 13-4 and 13-11 scorelines. Since the addition of new in-game leader Zander last December, V1 has continued to show drastic improvement.
The IGL himself racked up multiple highlight reel-worthy clips during the group stage, and added yet another to his collection in the match against Sentinels, getting an ace against Tyson "TenZ" Ngo and his team on Haven.
The VCT NA Stage 1 Challengers playoffs will start later this week on March 17. After their strong finish in the group stage, both Cloud9 and V1 will be looking to punch their tickets to the first Masters event of the year. The stakes are higher than ever, for out of eight teams, only two will make it through.
READ MORE: How to combine Brimstone's Stim Beacon with Yoru, Skye, and Raze's abilities