The VCT Stage 2 Masters Copenhagen playoffs were packed with thrilling matches featuring the best Valorant players in the world.
FunPlus Phoenix claimed their first Masters trophy by defeating Paper Rex in an exciting grand final match that went the distance. FPX put EMEA back on top of international Valorant, while PRX shifted the global standings and proved that APAC is no longer a minor region.
The conclusion of Masters Copenhagen also locked in the 10 teams that have secured enough VCT circuit points to earn a spot at Valorant Champions Istanbul.
Here's a look back at the top five plays from the Masters Copenhagen playoffs.
---
Watch the top 5 plays from the VCT Stage 2 Masters Copenhagen playoffs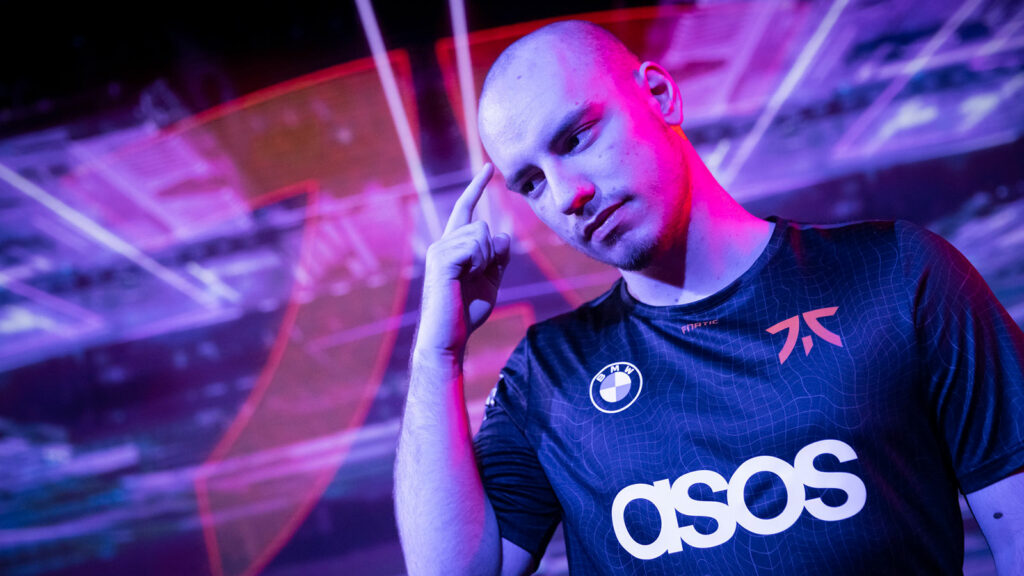 5. Derke unleashes the power of Chamber's Tour De Force
Nikita "Derke" Sirmitev showed how devastating Chamber's Tour De Force ultimate can be by clutching a 1v3 on Haven against FunPlus Phoenix in the upper bracket quarterfinals.
After a failed C site push by Fnatic, Derke was the last man standing on his team and decided to take the spike to the A site. Once he had planted the spike, Derke activated Chamber's Tour De Force and waited for FPX to retake.
He first hit a quick shot on the opposing Chamber at A Link. Since Chamber's Tour De Force recovers faster than the standard Operator, he was able to turn and aim at KAY/O, who had jumped from A Haven. Then, Derke used Chambers' Rendezvous teleport to get to A Short, which gave him the perfect vantage point to take out the remaining FPX player.
---
---
4. SUYGETSU came to FunPlus Phoenix's rescue
After playing alongside stand-in Mathias "SEIDER" Seider, FunPlus Phoenix finally competed with their full roster when Dmitry "SUYGETSU" Ilyushin rejoined the team before their lower bracket match against Guild Esports.
Guild Esports was catching up to FPX's round lead on Ascent, before SUYGETSU stepped up in a big way during his international Valorant debut. Two FPX players went down early in the round before SUYGETSU made an aggressive push down mid and shot down four Guild players in quick succession. His late-game heroics prevented overtime, and helped FPX win the series, 2-1.
---
---
3. Paper Rex's unstoppable Raze, Astra, and Fade combo on Ascent
The top seed from the APAC region demonstrated that even the best teams in the world can fall victim to their aggressive playstyle. Against Fnatic in the upper bracket semifinal, Paper Rex executed a multilayered attack on Ascent that left everyone in awe.
At the start of the round, Paper Rex placed Astra's Nebula smoke in A Main on top of the wall by the ultimate orb. Jing Jie "Jinggg" Wang then used Raze's Blast Packs to traverse to A Main, landing inside the smoke, using it as cover.
Benedict "Benkai" Tan then assisted his duelist by using Fade's Haunt, revealing two targets to Jinggg to shoot down. The play gave PRX the man advantage, which they used to secure a map win on Ascent, giving the APAC squad a 1-0 lead over Fnatic.
---
---
2. Jinggg has no breaks
Paper Rex exhibited new strategies at Masters Copenhagen, but their most successful plays were when their star duelists were unleashed.
In the grand final match against FunPlus Phoenix, unbridled aggression was on full display as Jinggg on Sage acted as PRX's entry fragger. The Singaporean star waited for Fade's Prowler to reveal the location of an FPX player in the A site of Icebox, then swung in for the first kill.
Jinggg then pushed to A Maze and eliminated two more FPX players who were in the back of A site. To secure the ace, Jinggg continued to push and killed the enemy Sage standing on Boiler, followed by a flick shot on SUYGETSU's Viper.
---
---
1. Mesler's heroic plays qualified his team for Valorant Champions Istanbul
Marco "Melser" Amaro certainly stepped up when his team Leviatán needed him the most. With a spot for Valorant Champions on the line, the controller main refused to lose against NA's top-seed squad, XSET.
In the first map on Split, Melser pulled off an incredible 1v4 clutch by hitting four clean headshots against XSET. However, Leviatán still ended up losing the map, 13-9. On Ascent, the second map, Melser continued to clutch out rounds which prevented his team from being eliminated.
---
---
With XSET up 12-10, Melser won a 1v2 clutch to defuse the spike with his back against the wall. A fumble from the NA squad gave him two isolated 1v1 duels, and he did not miss those opportunities. Leviatán would go on to win Ascent in double overtime, 15-13, followed by a triple-overtime victory on Haven to win the series.
READ MORE: Valorant dev shuts down Shroud's loser's queue theory: 'We do not manipulate the queue'