Paper Rex have made history as the first Valorant team from Asia to make a grand final at an international LAN, beating OpTic Gaming 2-1 in the upper bracket final at Masters Copenhagen.
The match was also the first to be played in front of a live audience, who burst out chanting "PRX" in the final round of the series.
The stars on both teams showed up in sublime form — Jason "f0rsakeN" Susanto and Jaccob "yay" Whiteaker topped the scoreboard with over 50 kills each, but it was stellar teamplay from PRX that helped push them over the line.
Their signature aggression was on full display once again, and they wasted no time showing why they are considered one of the most fun teams to watch in the game.
---
---
Paper Rex lock in their spot in the top two at Masters Copenhagen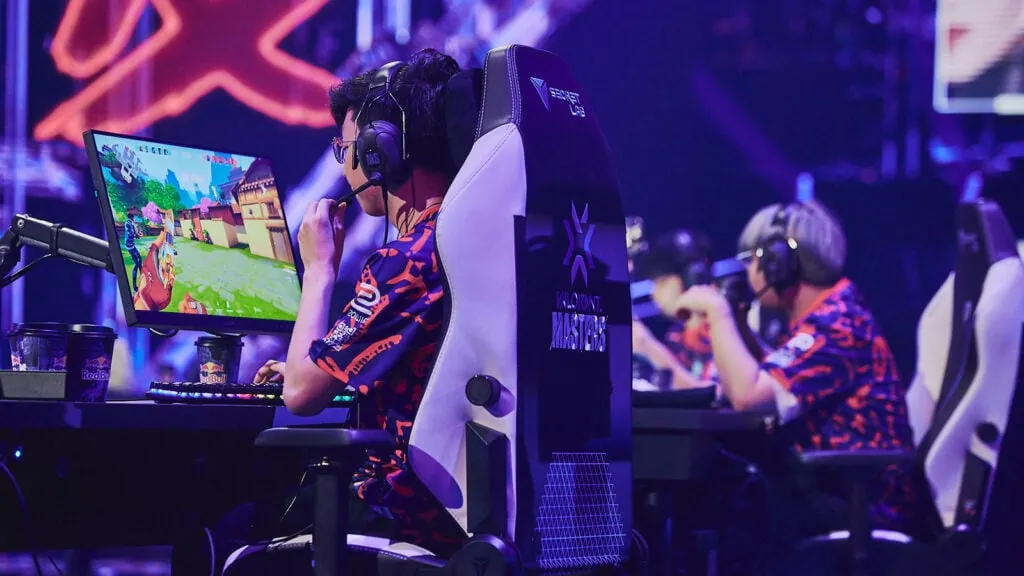 Each map ended in a one-sided first half. On Haven, OpTic's map pick, PRX turned in an exceedingly dominant performance. They ran away with a 9-3 attacking half and kept up their momentum on defense, eventually taking the map 13-3.
A Round 10 ace by f0rsakeN effectively defined the pace of the map. PRX exploited OpTic's rotations off sites, often waltzing into empty sites and securing the plant.
PRX could seemingly do no wrong. Khalish "d4v41" Rusyaidee won a 1v3 on A site in Round 12, with OpTic giving him three 1v1 duels.
---
---
PRX surprised on Bind by putting f0rsakeN on Chamber instead of his usual Yoru, but the team appeared to suffer without the element of chaos that the Japanese duelist brings to the game.
OpTic went for aggressive double peeks and flashes at areas like B long and A Bath, unafraid to challenge PRX on a map that the APAC team previously had an 8-0 record on.
It was their turn to run ahead to a 9-3 lead, and despite a valiant attempt at a comeback from PRX, the North American squad would win Bind 13-9.
However, PRX would then bounce back on Fracture. Both f0rsakeN and Victor "Victor" Wong picked Neon, setting the stage for an incredibly fast-paced match and a clash between the two dueling speedsters.
---
---
The Southeast Asian team did not shy away from their usual style of pushing on defense. Instead of saving Breach's Rolling Thunder ultimate for a retake, Benedict "Benkai" Tan used it at A Main, allowing f0rsakeN and Wang "Jinggg" Jing Jie to push and find four kills within the first 10 seconds of the round.
OpTic also failed to capitalize on man advantages in several rounds, allowing PRX to equalize and reassert control.
Paper Rex eventually walked away with Fracture 13-5, locking their place in the grand final. They will play the winner of the lower bracket final on July 24 at 11:00 p.m. GMT+8 | 8:00 a.m. PT | 3:00 p.m. GMT.
On their end, OpTic Gaming have been where they are before. At Masters Reykjavik, the team lost their upper bracket final match to LOUD, before getting revenge in the grand final. A rematch with Paper Rex could potentially be on the cards, if they win the lower bracket final.
All matches will be broadcast live on the official Valorant Twitch and YouTube channels.
READ MORE: Sentinels add new analyst, ShahZaM calls him their 'secret weapon'