2021 Valorant Champions Acend are off to a strong start in the VCT EMEA Stage 2 Challengers group stage, picking up a 2-0 victory over OG LDN UTD.
Star duelist Mehmet Yağız "cNed" İpek appears to be moving away from his signature Jett, picking Reyna on Icebox against OG LDN UTD. The shift comes after a nerf to Jett in patch 4.08, which forced players to activate a 12-second window before they could dash.
The roster is also sporting a completely new look, after picking up Vakaris "vakk" Bebravičius and Ondřej "MONSTEERR" Petrů. The duo replace longtime members Vladyslav "Kiles" Shvets and Santeri "BONECOLD" Sassi.
---
---
CNed is playing Reyna as a replacement for Jett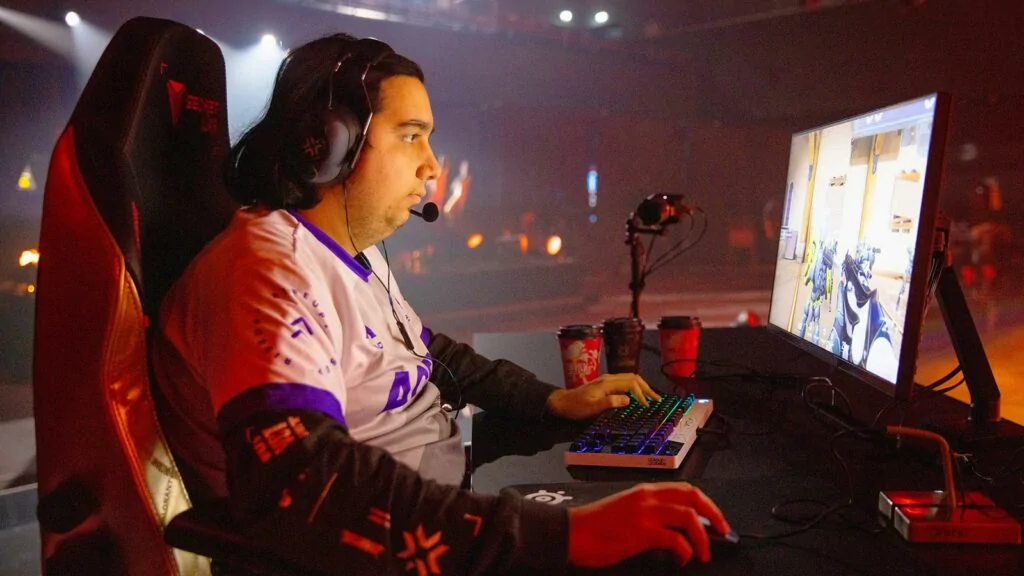 On Icebox, cNed was his team's sole duelist on Reyna. However, the team did not appear to miss the Korean duelist's ability to create space with Tailwind dash, and instead relied on MONSTEERR's Viper to block off sightlines and control key areas with Toxic Screen.
CNed appeared just as comfortable on the Mexican agent, finding five first bloods for his team. He also continued to picked up the Operator on defense, using Reyna's Dismiss in place of Jett's dash to push up aggressively and escape.
In a post-match interview, in-game leader vakk made the case for Reyna as a viable alternative to Jett. "In my opinion, Reyna is a really good replacement for Jett because you can always hit the shot and just Dismiss, even from a hard initiation," he said.
In fact, vakk went so far as to describe Reyna as one of the best duelists to replace Jett. The Lithuanian player even regards Chamber as a duelist, calling him the strongest duelist in the game alongside Reyna.
---
---
This is a fresh take on Reyna, an agent many do not believe adds value to her team. Her abilities hinge on a feast or famine playstyle, and aside from her Leer blind, her other abilities only work to her benefit.
At Masters Reykjavik 2022, Reyna had one of the lowest pick rates at a measly 4 percent. However, the nerf to Jett may have helped the life-draining duelist look more appealing.
Southeast Asian team Paper Rex has also previously demonstrated how deadly Reyna can be in the right hands. With his aggressive playstyle and mechanical talent, cNed may be the perfect player to take advantage of the agent.
Acend will play their next match against FOKUS on May 23.
READ MORE: Omen is getting a cooler outfit and actual muscles in the next Valorant patch