Valorant patch 4.11 has finally introduced a new Clutch Mute feature that instantly silences all your teammates when you're trying to clutch.
Many players have encountered complete strangers in ranked play who suddenly turn into personal coaches the second they die, so the new keybind is a welcome addition to mute everyone who tries to backseat you in the 1v4 situation they put you in.
Alternatively, it can serve as a quick tool to combat toxicity in the game as well. If your teammates aren't making any constructive comments at all, you can immediately mute them without having to head into the settings.
---
---
How to activate Clutch Mute in Valorant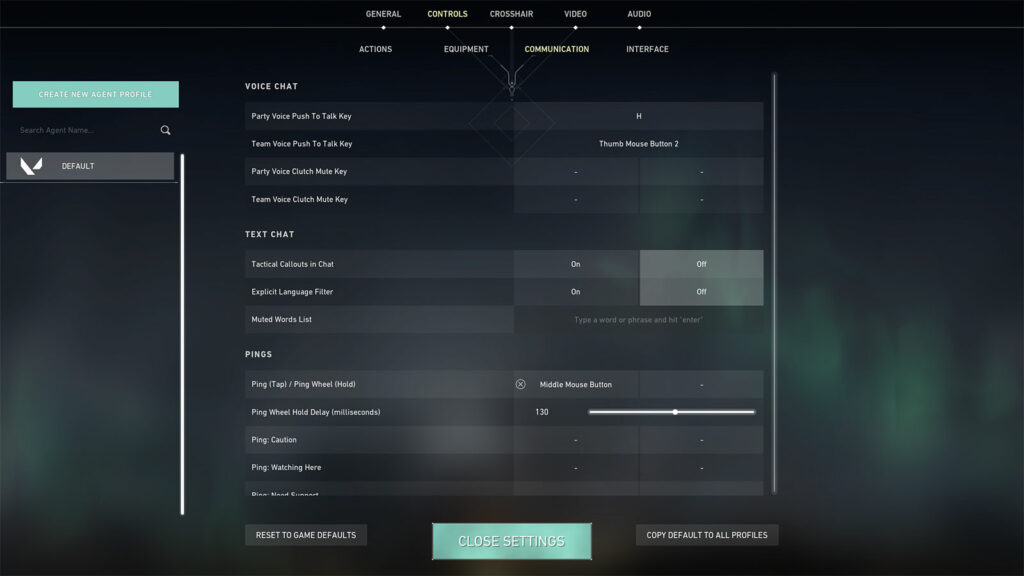 The Clutch Mute feature gives you the option to mute either your team or party, so you can still hear your friends in-game.
When it is active, an icon will appear in-game to let you know that it has been enabled. To toggle it off, simply press the same keybind.
You can set your keybinds by following these steps:
Go to Settings > Controls > Communication.
Set keybinds for Party and Team Voice Clutch Mute Keys.
Press the keybind while in-game to toggle on the feature. Press it again to toggle off.
You're also able to set the same keybind for both Party and Team Voice, so you can mute everyone if you wish with just one keypress instead of having to do it separately.
Read the full notes for patch 4.11 here.
READ MORE: Some Valorant players cannot differentiate the game from CS:GO, says T1 steel