It's time to go from the depths of the ocean to the far reaches of outer space. Valorant's new Xenohunter skin bundle evokes the heavy weaponry of films like Battlestar Galactica and Starship Troopers, complete with an animated motion scanner that displays a section of your mini map.
These look like the type of guns you'd take with you as you hunt down a Xenomorph, or some other salivating alien critter that wants you dead.
The weapon skins follow a distinct military theme with a utilitarian look that could almost be called plain. They are all gunmetal gray, similar to the default skins, and feature holographic reticles when you aim down sights.
---
---
Go hunting with the new Xenohunter skin bundle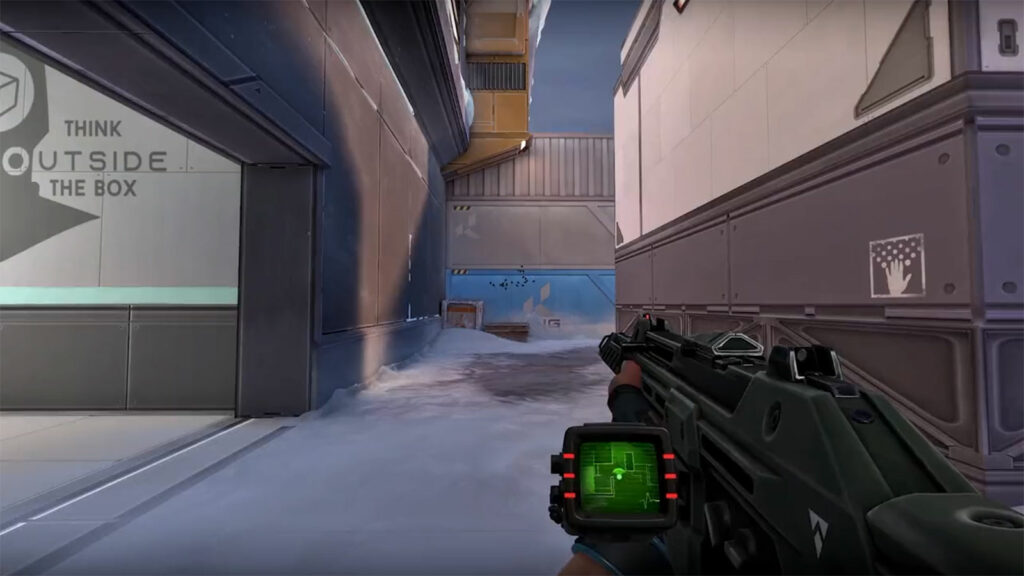 The Xenohunter skin bundle comes with five different skins: Phantom, Odin, Bucky, Frenzy, and Melee. Depending on the gun, the motion scanner is either a flip-out display or built into the back of the weapon.
Of course, it doesn't actually scan for motion. Instead, it simply displays the section of the mini map you're at, with a small dot indicating your position. For those worried about the collection being pay-to-win, the scanner doesn't appear to give you any additional information, and enemies will also not show up like they do on the actual mini map.
The scanner does respond to certain in-game events, however. For instance, it begins to distort when you go through any sort of smoke.
---
---
The melee skin looks very similar to the default knife. It features the same serrated edge, although the blade is shaped slightly differently. In addition, the handle is lined with triangular cutouts, but these aren't really visible unless you inspect the knife.
Unfortunately, there also doesn't seem to be any unique finisher effects in the collection, which may disappoint fans hoping for something a little more over-the-top.
Some pro players didn't appear too impressed either. M3C's Ayaz "nAts" Akhmetshin rated the bundle at a mediocre 6 out of 10, while fans chimed in that it should have been even lower because of the plain design and lack of special effects.
READ MORE: Fade's nightmarish Prowler is actually just two cats put together