After their dominant performance at VCT Stage 1 Masters Reykjavik, there's no doubt that OpTic Gaming is the best Valorant team in the world.
The team found significant success on Neon, relying on well-timed utility usage from KAY/O and Breach to help create openings for Victor "Victor" Wong.
In the VCT NA Stage 2 group stage, OpTic also pulled out a surprise Yoru pick on Ascent, displaying the same stellar coordination to help Victor take space and teleport safely.
But teamwork and chemistry like that doesn't appear overnight. In a new episode of The OpTic Podcast, Jimmy "Marved" Nguyen explains how OpTic approaches their practice routine, which has played a big role in their success so far.
---
---
OpTic Gaming are focused on perfecting their game plan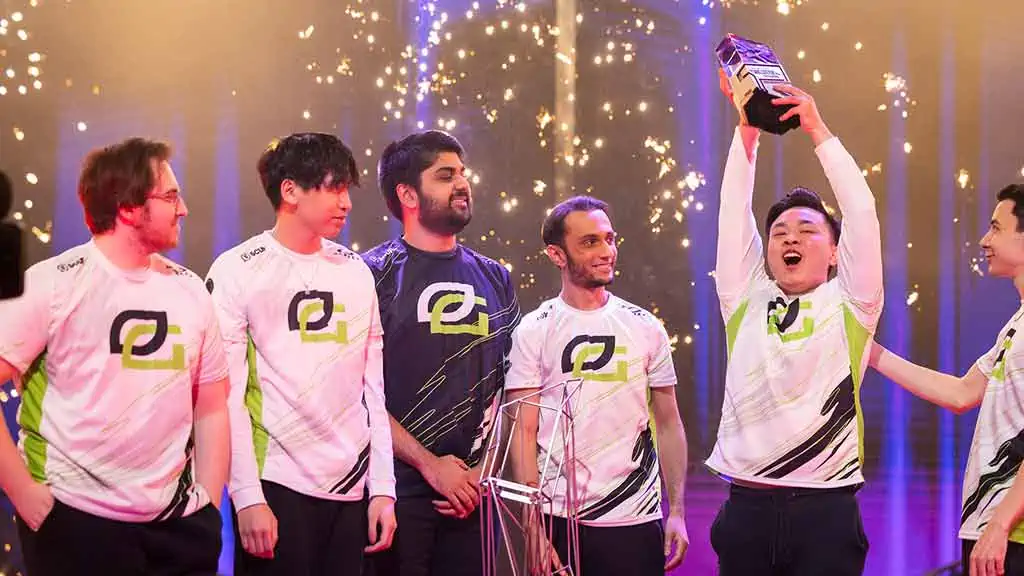 As it turns out, the outcome of scrims don't matter to OpTic. While fans are often eager to get a peek at ongoing scrims through the Friends List of various streamers and pros, the results are less important than they think.
OpTic does not care about winning games during practice. Instead, the team works on perfecting set routines and executions, smoothing out any flaws in their game plan. An hour before practice starts, coach Chet "Chet" Singh goes over specific routines that the team should be focusing on for the day.
"If we want to work on retakes, site executes, or defaulting, we make sure we focus on it during scrims," explained Marved.
---
---
However, OpTic doesn't always have an easy time, and this approach has cost them games during practice. "The worst for us is when we're working on something and the other team is trying their hardest," Marved said.
"We know we can shit on them, but Chet's like 'No just work on it,'" he added.
In comparison, teams that treat scrims as do-or-die official matches may not necessarily learn as much from practice. It may also be harder for them to fix mistakes if they do not actively identify what they want to work on during games.
OpTic are currently in Dallas, Texas for VCT NA Stage 2. The team practices five days a week, and sometimes even six, said Marved. Each day comprises six to seven hours of practice, most of which is dedicated to scrims.
Their methodical approach to improvement has clearly paid off. OpTic swept LOUD 3-0 in the grand final at Masters Reykjavik 2022 and are currently 2-0 in the VCT NA Stage 2 group stage.
They play Sentinels in their next match on May 29.
READ MORE: T1 Valorant rounds out roster with Overwatch star Munchkin