Amid the shock addition of Michael "Shroud" Grzesiek, the Sentinels hype train has ground to a halt. The team has been eliminated from the VCT NA Last Chance Qualifier, after a heartbreaking 1-2 loss to 100 Thieves.
Despite a vintage carry performance from Tyson "TenZ" Ngo on Chamber, Sentinels were not able to complete their comeback on Haven. The 21-year-old posted a stellar 73/53/9 KDA across three maps, but ultimately could not hold back the 100 Thieves tide.
That said, FunPlus Phoenix in-game leader Kyrylo "ANGE1" Karasov thinks that TenZ might better serve his team on a different agent other than Chamber. More importantly, he shouldn't be his team's main Operator player.
---
---
ANGE1 doesn't think TenZ should play the Operator role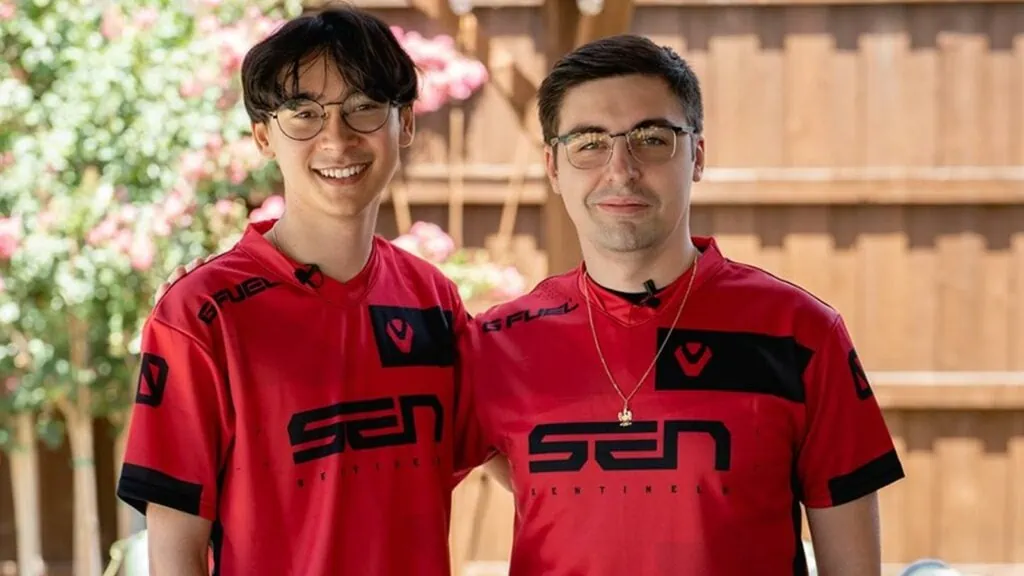 TenZ switched from his signature Jett to Chamber for the VCT NA LCQ, a drastic shift that finally saw him follow in the footsteps of other duelists like OpTic Gaming's Jaccob "yay" Whiteaker.
While he has only played three matches so far, he's already shown that he can go toe-to-toe against North America's best on the new agent.
Nevertheless, ANGE1 doesn't think that his team is utilizing him correctly. "Please give TenZ KAY/O, Skye, and Raze roles where he can create a lot of space for his team and himself and always be in action," he said on Twitter. "[He shouldn't be on] those Operator roles."
ANGE1 was referring to agents like Jett and Chamber — both of TenZ's mains — who are usually tasked with wielding the Operator.
On Chamber, TenZ did not quite have the tools to push opponents off angles by himself, having instead to rely on his team's initiators.
This would be similar to the role Peter "Asuna" Mazuryk has taken on for 100 Thieves. Previously, Asuna was his team's main duelist on Jett and would often pick up the Operator, which meant that 100 Thieves had to give up the space he could create with his aggressive rifling.
Following 100 Thieves' rebuild, Asuna transitioned into the flex position where he now plays agents like Raze, KAY/O, Skye, and Neon, similar to what ANGE1 suggested for TenZ.
While the 2022 season is over for Sentinels, the team can still look ahead to franchising in 2023, where they are a heavy favorite to make it into the partner program.
Despite the loss, this is the best the former Masters champions have looked in a long while, and fans will be looking forward to seeing them next season.
READ MORE: T1 adds former Knights player ban to Valorant roster