M3 Champions, the former Gambit Esports roster, have secured a spot in the upper bracket final of the VCT EMEA Last Chance Qualifier after a 2-1 victory over OG LDN UTD.
The CIS squad got off to a hot start on Bind, winning 13-8 on OG LDN UTD's map pick. Ayaz "nAts" Akhmetshin and his team almost secured a clean sweep in the second map, but OG LDN UTD extended the series and won 15-13 on Icebox.
Ascent, the deciding map, was another convincing win for M3 Champions as they edged out their opponents 13-8. NAts showed up in a big way, finishing with a 31/11/6 KDA and an astonishing 473 Average Combat Score on Astra.
---
---
M3C nAts puts on MVP performance versus OG LDN UTD on Ascent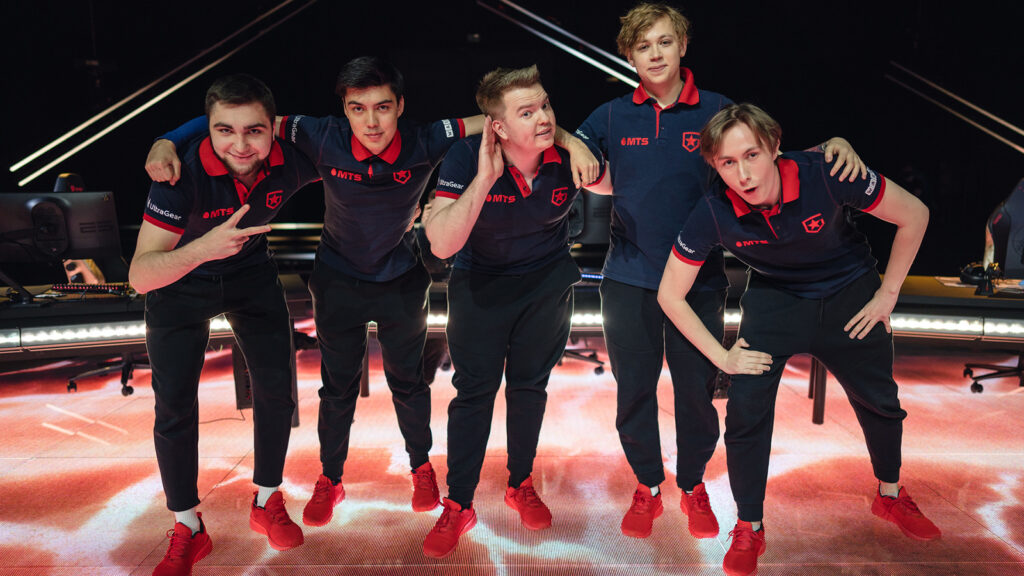 M3 Champions' star player, who mainly plays sentinels and controller agents, picked Astra on Ascent, despite only playing the agent 11 times in his entire career.
NAts primarily played Cypher on Ascent in 2021, but since M3 Champions began implementing a triple initiator lineup, he switched to Astra on the map starting this year.
M3 Champions got the upper hand against OG LDN UTD with their default heavy playstyle, where they waited for their opponents to get impatient and make mistakes in their attempts to gather information.
NAts was sharp, methodical, and consistent, securing multiple kills in several high-impact rounds. In total, he had eight rounds where he scored two kills and three triple frag rounds.
He also showed exactly how to utilize Astra's Dissipate, baiting OG LDN UTD into making rotations that worked to his advantage. The fake smokes only last for one second, but since OG LDN UTD's players thought it was a full smoke, they were tricked into thinking they had the cover to cross open angles, such as Mid.
---
---
The Masters Berlin champions took a commanding 9-3 lead in the first half, but OG LDN UTD bounced back by winning four straight rounds after halftime. With their opponents gaining momentum, M3C decided to switch playstyles in the 19th round, going for an aggressive push on defense that caught their opponents by surprise.
In the final round, he used Astra's Cosmic Divide to funnel OG LDN UTD's players into A site. NAts stood on the other side of the Cosmic Divide, waiting for his opponents to pass through his ultimate and into his crosshairs.
---
---
M3C are now just two wins away from qualifying for Valorant Champions Istanbul. They are set to face Team Liquid in the VCT EMEA LCQ upper bracket final on August 13, 8:00 p.m. GMT+8 | 5:00 a.m. PT | 12:00 p.m. GMT.
Fans can tune in to the match on the official Valorant Twitch and YouTube channels.
READ MORE: Tarik explains how Sentinels should be utilizing Shroud: 'He's not a crazy fragger'