Riot Games is ready with a second set of Chamber nerfs that are sure to make an impact in the Valorant meta.
The dapper weapons expert was the most-played agent at VCT Stage 2 Masters Copenhagen with a 78 percent pick rate. His ability to hold unexpected off angles allowed him to get pick-offs against his opponents. By using his Rendezvous teleport, he can escape instantly with minimal risk.
In the next patch, the game developers are looking to knock Chamber off the top of the Valorant agent tier list with the new changes to his Trademark trap, Headhunter pistol, Rendezvous teleport, and Tour De Force ultimate, announced Riot Games Marketing Communications Strategist, Jeff Landa on Twitter.
These new nerfs won't just be crippling his mobility. It will also take away other advantages from his ability kit that made him a top Valorant agent. These changes are going to be more impactful than his previous patch 4.09 nerf that decreased his Trademark traps from two to one, which only restricted his ability to watch flanks.
---
---
Riot Games introduces major Chamber nerfs, reducing the effectiveness of all his abilities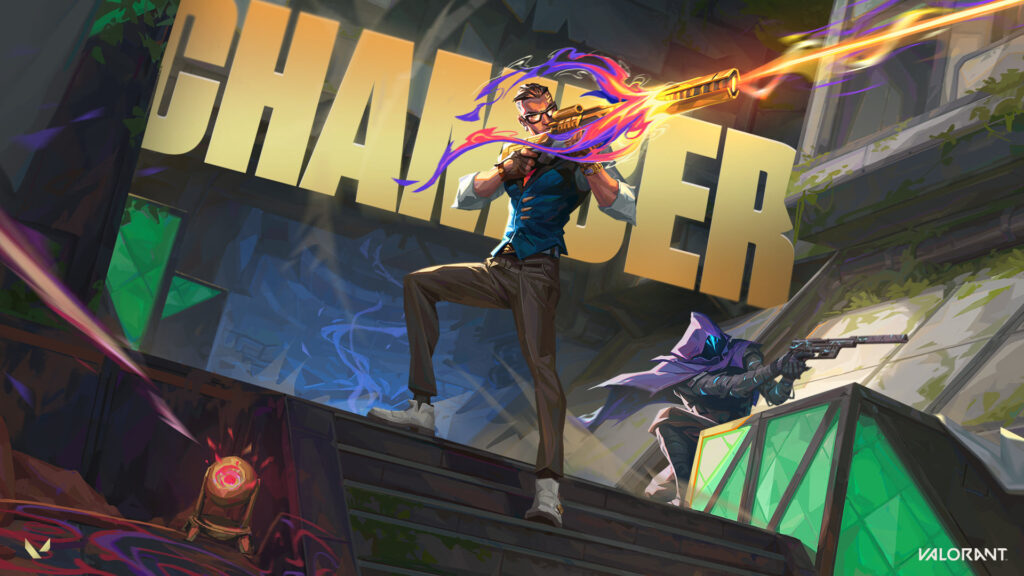 Rendezvous (E)
Base Cooldown increased from 20s to 30s
Recall Cooldown increased from 20s to 30s
Cooldown set to 45s whenever a Rendezvous anchor is destroyed
Trademark (C)
Radius Size decreased from 21m to 15m
Slow Duration decreased from 9.5 to 6s
Tour De Force (X)
Ultimate Points Required increased from 7 to 8
Slow Duration decreased from 9.5 to 6s
Headhunter (Q)
Bullet Cost increased from 100 to 150
The changes to Chamber's Rendezvous teleport will force players to be more cautious about where they place their anchor points. With the ability's increased cooldown and smaller radius, players won't be able to hold as many off angles in a single round.
Chamber's Headhunter pistol ammo is getting a bump up in price. Each bullet will now cost 150, instead of 100 credits. This change will force players to spend more credits on their team's eco rounds if they want to get a thrifty round win. This also makes a fully stocked Headhunter pistol more expensive than a Sheriff.
Lastly, Chamber's Tour De Force now requires eight ultimate points instead of seven. His Trademark trap and Tour De Force slow durations were also decreased from 9.5 to 6 seconds.
Chamber's slows always made it impossible to fight him at certain choke points because his Tour De Force had a higher fire rate than an Operator. Each time he got a kill with his ultimate, it would also create a new circle that would slow his opponents, thus making it easier for him to land shots.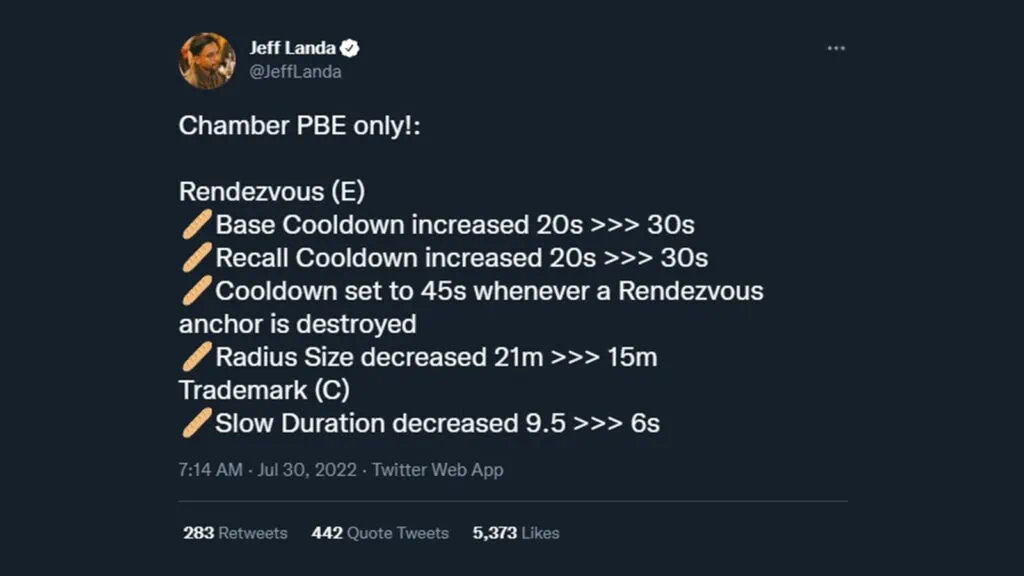 So far, Riot Games has only applied them to their Valorant public beta environment servers. The game developer has not confirmed when the balance changes will roll out.
READ MORE: Shroud says these two factors will keep him playing professional Valorant