Valorant franchising has already had unintended knock-on effects in the so-called Tier 2 scene, with several organizations exiting competitive Valorant altogether.
However, franchising also has its benefits, such as encouraging more attractive salaries for players.
But in order for Valorant to continue to thrive, Riot Games should not just focus on the top teams, according to Sentinels newcomers Michael "Shroud Grzesiek and Jordan "Zellsis" Montemurro, and popular Twitch streamer Tarik "tarik" Celik.
While many details of the pseudo-franchising model have not yet been revealed, the trio said that Riot should give teams that don't make it through their partnership program a path into the premier Valorant leagues.
---
---
Tarik, Zellsis, and Shroud want Valorant franchising to give other teams a fighting chance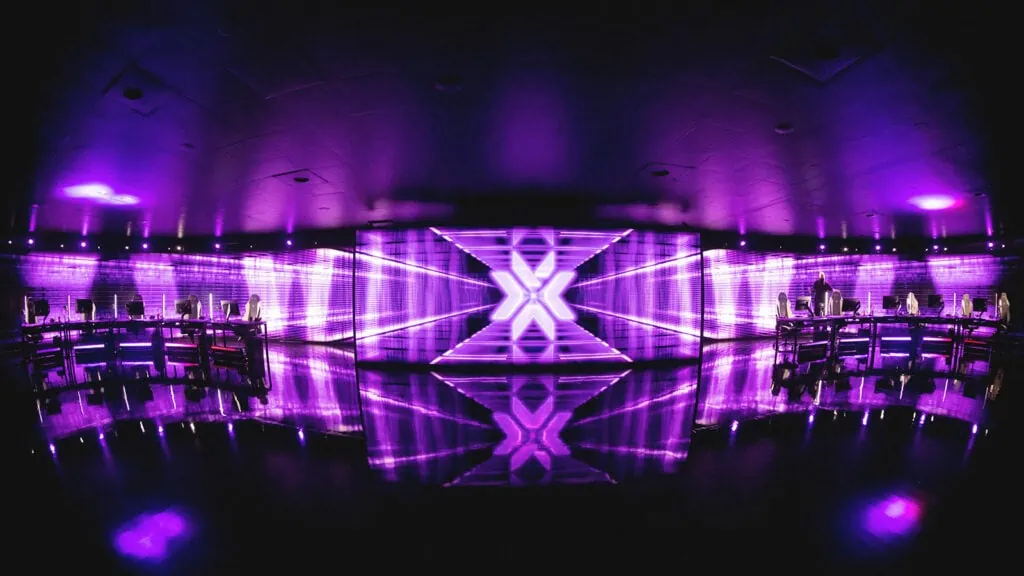 Riot Games' VCT 2023 partnership program will be the only path to international events like Masters moving forward, which is why most North American organizations are so concerned about being accepted to franchising.
With limited slots and several teams seemingly being left out in the cold, tarik asked what would happen to the teams that don't make it through.
According to Zellsis, teams that are left out of the partnership program will still have a Tier 2 scene to fall back on.
"Riot Games are not just going to have the franchise teams," said Zellsis. "That's why I'm confused at why everyone is freaking out."
In addition to its three new international leagues, Riot has said that 2023 will feature expanded regional leagues, comprising domestic leagues similar to the existing Challengers tournaments. More domestic leagues will also reportedly be added, which will be integrated with the planned in-game tournament mode.
Riot's goal is for these regional tournaments to provide opportunities for new talent to showcase their skills and attract notice from teams in the international leagues. One current example is the Valorant Regional Leagues in Europe, and the developer has said that we should expect more such leagues to launch next year.
---
---
The problem may lie in the uncertainty surrounding Riot's plans for these regional leagues, and the developer appears to have been mainly focused on its partnership program so far.
According to Dot Esports' George Geddes, Riot has already advanced several organizations to the next stage of its partnership selection process for the VCT 2023 season.
However, several organizations have ended up dropping their rosters after being rejected for partnership. These include several promising organizations that have served as a training ground for talent that eventually made it onto Tier 1 teams, including SoaR, Akrew, New York Fury, Rise, and Dignitas.
Tarik and Shroud agreed that Riot should give teams a chance to get into franchising via an open qualifier or play-in tournaments.
"There is going to have to be a fight to get into franchising," said Shroud.
"If they don't [have] a chance to get in, maybe they'll just do an extra spot for the tournaments," said Zellsis. "So, you have your franchising teams that are automatically in, but then you have one or two spots for challengers."
---
---
Tarik also pointed out that teams having a chance to make it into franchising will give organizations more incentive to stay in the competitive Valorant scene.
At the same time, franchised teams should not be considered secure in their spots, and Riot should replace teams that do not perform well.
One possible solution can be found in League of Legends, according to Zellsis, where organizations maintain academy teams dedicated to scouting new talent and developing younger players.
"If they're bad they can just replace them with their academy teams where they develop talent," he said.
---
---
With the various regional VCT Last Chance Qualifiers coming to an end and Valorant Champions Istanbul taking place next month in September, Riot Games is expected to soon share more details on what the future holds for competitive Valorant, including its list of partnered teams.
Hopefully, this will include more concrete details about its plans to support the Tier 2 scene as well.
READ MORE: BOOM Esports first Indonesian team to attend Valorant Champions after APAC LCQ win