The 9-3 curse has reared its head repeatedly over the course of professional Valorant.
Just look at Navi versus Team Liquid on Icebox during the playoffs of the VCT EMEA Stage 3 Challengers. Or 100 Thieves against Gambit Esports at VCT Stage 3 Masters Berlin.
And in the most epic fashion you can imagine, Gambit Esports versus Team Vikings in the group stages of Valorant Champions 2021, where Gambit won nine straight rounds to take the series with Vikings on match point.
At Champions 2022, the curse showed its ugly side once again. Both DRX and FunPlus Phoenix came back from 3-9 deficits in the group stage, winning their respective maps in overtime.
Each of these maps ended the half with a 9-3 scoreline, and the leading team eventually went on to lose the map and series. This has led to one of the most enduring superstitions in Valorant—is the 9-3 curse real?
---
How often does the 9-3 curse result in a comeback?
To see if the 9-3 curse is real, we'll need to dig into the numbers and see how often a game that ended in a 9-3 half resulted in a comeback for the losing team. Luckily for us, the guys over at Dignitas have already crunched the numbers, drawing from game data taken from VCT tournaments dating back to Stage 1.
As they pointed out, if the 9-3 curse is real, the number of comeback games from a 9-3 half should be significantly more than a 7-5 or 8-4 half.
---
---
From the available data collected, there were 212 instances in VCT 2021 of games with 9-3 halves across all regions. At international LAN events like VCT Stage 3 Masters Berlin, a 9-3 half took place 28 times.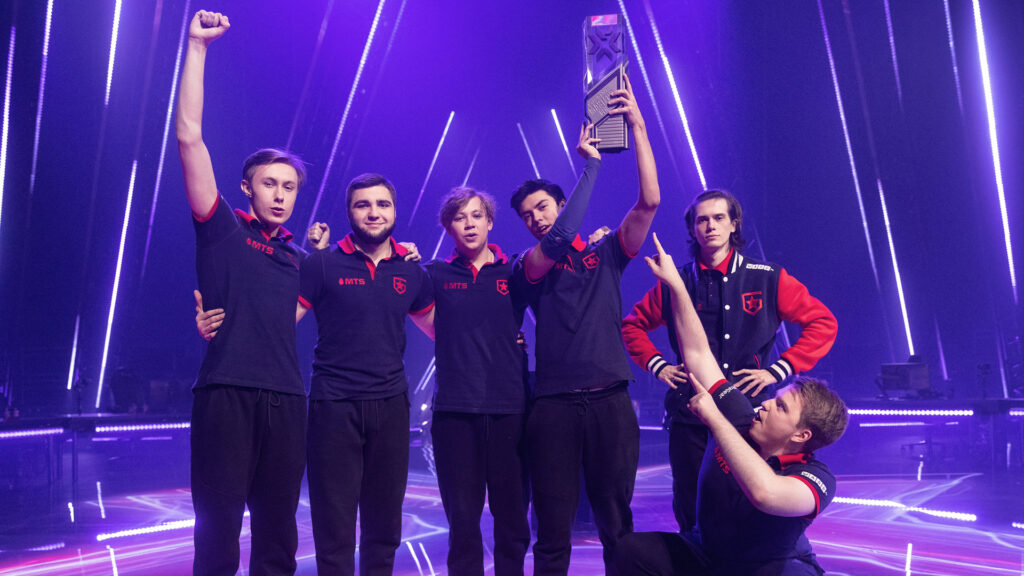 Given the prevalence of the 9-3 curse, you'd think that the majority of these matches would have ended in a victory for the losing team. As it turns out, the number of comebacks after a 9-3 half during VCT 2021 was a meager 25, or 11.79 percent.
At LAN events, the 9-3 curse came true only five times, two at Stage 3 Masters Berlin and three at Valorant Champions at the end of last year. That's 17.8 percent, slightly higher than what was recorded for the rest of the VCT circuit.
So no, it sure doesn't seem like a 9-3 half is a guaranteed loss if you're unlucky enough to be in the lead. In fact, going into the next half with a solid six-round advantage ends in a map win most of the time.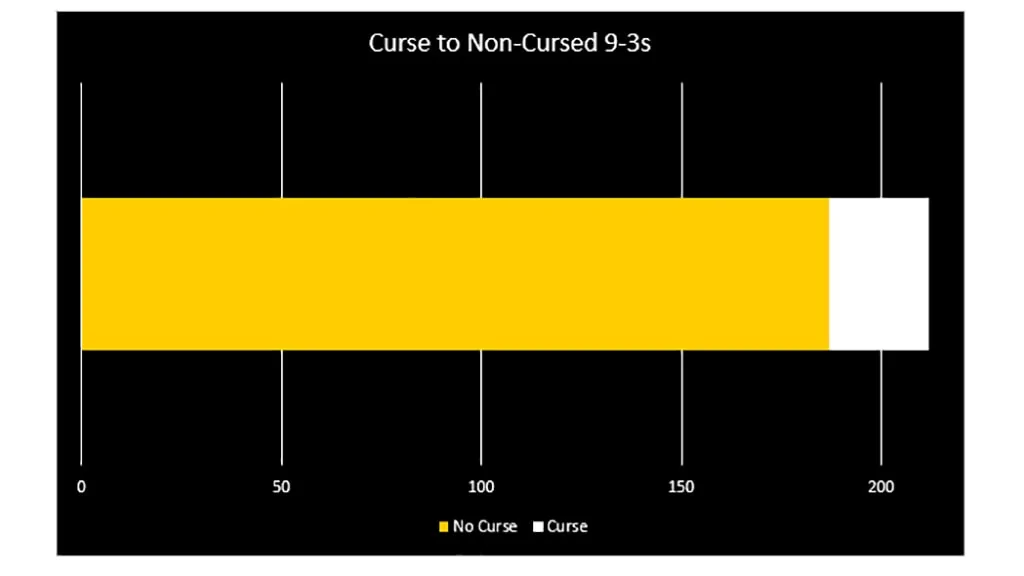 But does a 9-3 half result in a comeback more often? Also no. Compared to 7-5 and 8-4 halves, a comeback was rarer when a team was down 9-3 in the first half. This should come as no surprise given that a six-round deficit should be harder to overcome than a two or four-round gap.
There's also a clear correlation between a smaller round deficit and the number of comebacks across the board.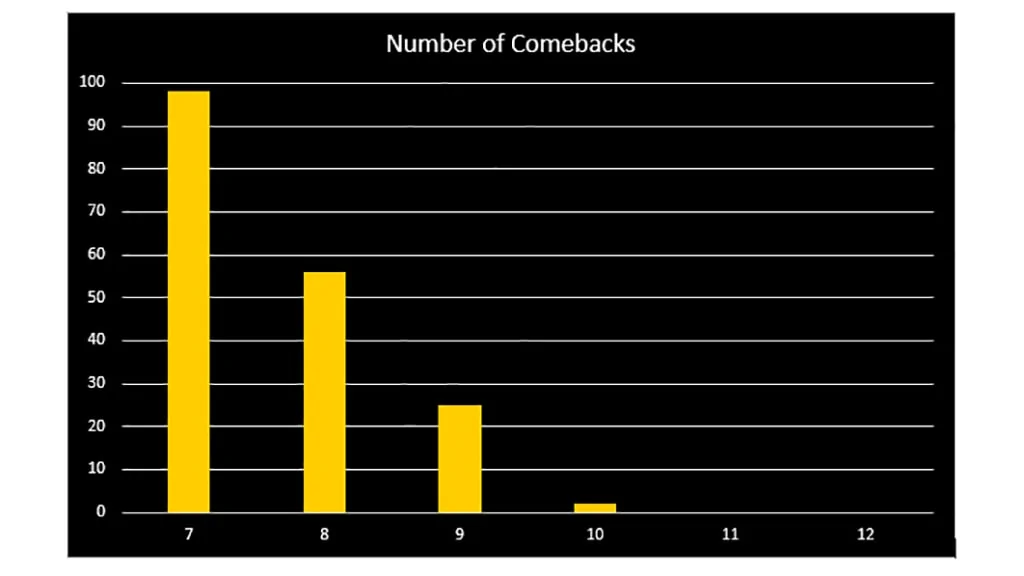 ---
Why does the 9-3 curse happen if it's not real?
Comebacks happen all the time, and one that takes place after a 9-3 half in Valorant is no different. For instance, a team could gain fresh momentum after switching to the side the map is favored on, or a side that they happen to be stronger on.
The reason the 9-3 curse feels like a real thing could be a simple matter of skewed perception. Games that end in 9-3 comebacks often see memorable performances from players that show up in a big way—think Spencer "Hiko" Martin's iconic 1v3 clutch on Icebox—so they naturally remain in the minds of viewers for longer.
The 9-3 curse could also be a self-fulfilling prophecy of sorts. Like any other sport, your mental state can affect your performance in Valorant. With the prevalence of the 9-3 myth, seeing that scoreline at the end of the half can affect player confidence.
And if you lack confidence, you end up making mistakes like giving the enemy team too much space by not taking map control where you should, or being afraid to peek and missing out on a trade.
Whatever the case, the numbers don't lie. A 9-3 score does not mean that a comeback is imminent. But everyone loves a good story, and it's easy to see why the tale of an epic comeback against insurmountable odds would stick, complete with a sprinkling of superstition.

READ ALSO: VCT 2022 season: Full schedule and complete list of events