Sentinels TenZ is a big fan of Korean team DRX. The kings of Korea have shown up in a big way in Iceland, picking up dominant wins over Zeta Division and Ninjas in Pyjamas.
With the return of in-game leader Kim "Zest" Gi-seok and role adjustments that saw Yu "BuZz" Byung-chul step into the sentinel role, DRX look stronger than ever. Their tactical playstyle and utility usage has impressed even Sentinels superstar Tyson "TenZ" Ngo, and he may actually be rooting for them.
"I'll cheer for DRX. That's the only team I'll be biased toward," said TenZ, during a recent Masters Reykjavik 2022 watch party stream.
---
---
Sentinels TenZ says he's a fan of how DRX plays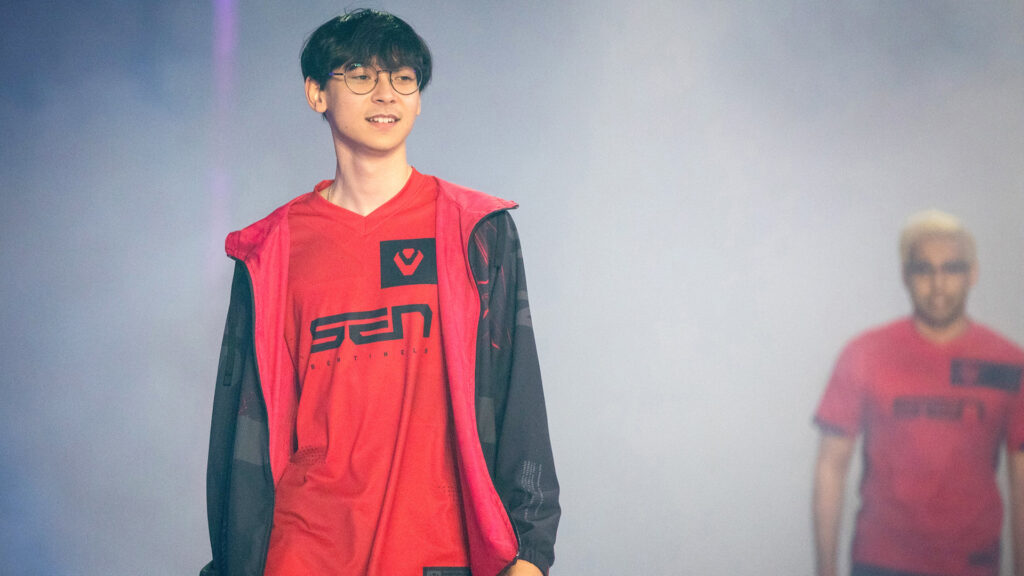 DRX and The Guard are the two strongest teams at Masters Reykjavik, according to TenZ. However, in a head-to-head matchup between the two, the Sentinels player appears inclined to give the advantage to the Korean team.
"The Guard is the best team in North America at working together. But I still think that the way DRX uses utility together is better," he explained.
"I'm a fan of how they play. I feel like with the way they play, you can definitely see how much hard work they put in. I'm biased toward their playstyle and it's really fun to watch. They work together really well."
---
---
In fact, TenZ is hoping that a new region other than North America or EMEA will win Masters Reykjavik this year. "Those are the only teams that have won an event so far, so I think it'd be really cool and spice things up a lot," he added.
The past three Valorant LAN events saw Sentinels, Gambit Esports (now M3 Champions), and Acend take home the trophy, leaving Korea, Japan, and APAC still hungry for their first international win.
Compared to CS:GO, Valorant is shaping up to be a lot more competitive across different regions. While Valve's shooter is mainly dominated by European teams, Valorant has seen teams like XERXIA Esports and LOUD prove themselves fully capable of pushing their North American and European counterparts to the limit.
---
---
DRX will play their first playoffs match against VCT APAC champions Paper Rex on April 16, 12:30 a.m. GMT+8 | April 15, 9:30 a.m. PDT | April 15, 4:30 p.m. GMT.
You can catch the match live on the official Valorant Twitch and YouTube channels.
READ MORE: OpTic Gaming Victor makes Neon look like a top meta pick